What Twitter Followers Can Do for Your Business


Some SMBs (small-to-medium sized businesses) still say that they don't have time for social networking. Some also say that tools like Twitter don't do enough to improve their bottom line.
But new data from Twitter (featured in the infographic below and in this post from Twitter themselves) suggests otherwise. The social network surveyed people over 18-years-old, in the US and UK, who self-identify as Twitter followers of SMBs. The results were surprising, and make a great case for a bigger investment in social networking. Among the highlights, from the Twitter post:
People are more likely (72%) to make a future purchase from an SMB after they follow or interact with them on Twitter. We also see a lift (30%) in people who are likely to recommend. Why do recommendations matter? Because they drive traffic: 86% of respondents said they are more likely to visit an SMB if a friend recommends them.

Takeaway: Not only can followers turn into customers, they can also help spread the word about you, leading to even more customers.
With numbers like that, SMBs that aren't already executing social media strategies should sit up and take note. Gander and marvel at the rest of the findings: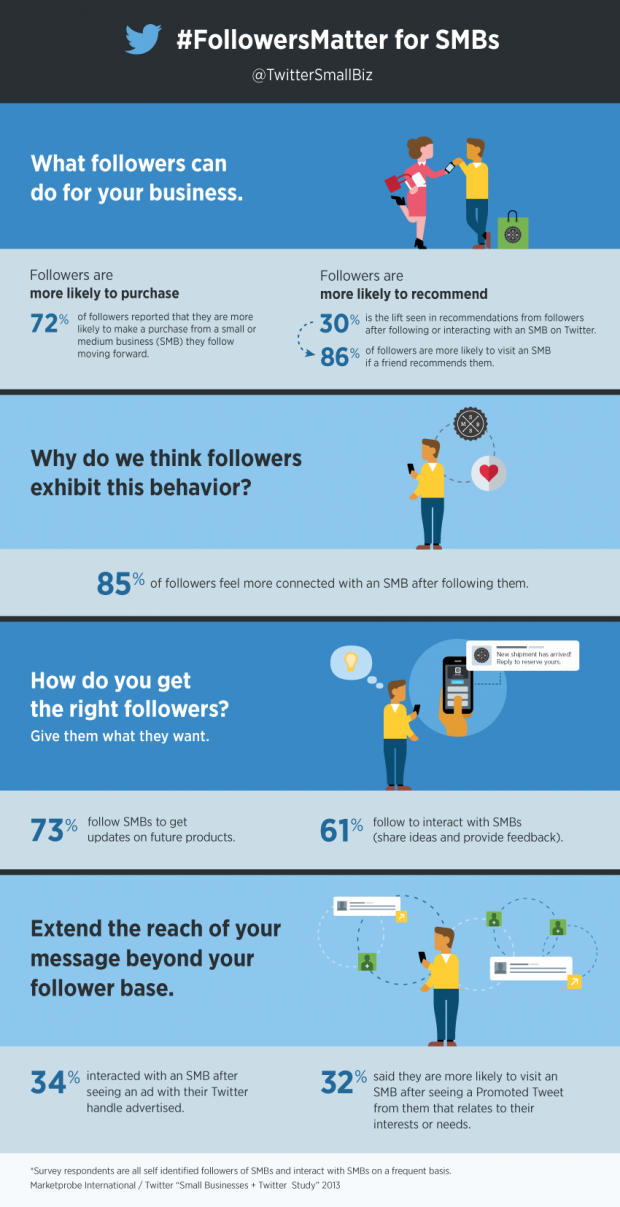 Want to learn more about how to use social media to drive business? Check out our free whitepaper: "Putting Social to Work for Your Business."