Inside Information on Recent Twitter Suspensions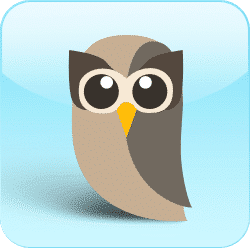 The social web is all a-flutter this morning with the news that Twitter has suspended data access to UberTwitter and Twidroyd. While Twitter (as pointed out in their announcement) suspends hundreds of apps weekly, this news is different as the development company Ubermedia is a large player in the space.
All about API
All tools – including HootSuite – which provide read/write access to Twitter (and other social networks for that matter) rely on an API (a geeky term for Application Programming Interface) which allows data to pass between two applications (HootSuite and Twitter for example). In order to gain access to the API, developer companies are obliged to follow the rules set out by the service provider.  These rules are in place to prevent abuse – particularly of users' sensitive data.
After talking with the Twitter team today, HootSuite CEO Ryan Holmes is confident that HootSuite continues to maintain a great relationship with the Twitter team and are not in contravention of the Twitter TOS. Ultimately, we are set to continue our service as-is. The applications that were shut down had violations around privacy, message size, trademark infringement and charging for content – none of which HootSuite violates.
Trust and Fairplay
We aren't posting this announcement to pile on the competition as we are strong believers in a healthy eco-system and fair play. Instead, we want to reiterate the value we place on your trust as well as the importance we place on our relationship with Twitter. We take neither for granted.
While HootSuite now provides access to several social networks, we "grew up" on Twitter and were proud to be the first 3rd party service to syndicate the Twitter Promoted Tweets product (another topic which made news this week). We want to serve your social media needs for years to come, so… we abide by all of our partners' rules.
For a service barely 4 years old, Twitter specifically – and social media tools in general – have become a critical service for emergency response in social, business and political realms. In the past few weeks, we've seen HootSuite play a role in the crisis in Egypt, President Obama's State of the Union address, and even a kerfuffle about the @RedCross and @Dogfishbeer… and even a tiny bit in "official" congratulations for Arcade Fire's Grammy win.
In other words, we know people rely on Twitter and HootSuite for all sorts of reasons so we aim to continue earning your trust and playing by the rules.
Updates Ahoy!
We have updates for HootSuite for Blackberry and HootSuite for Android queued for next week, but in light of today's news… look for updates coming later today. Follow @HootBerry and @HootDroid for details.
Media
Curious for a comment from HootSuite's CEO? Please ping @invoker to arrange an interview or see contact info on the Media Kit.