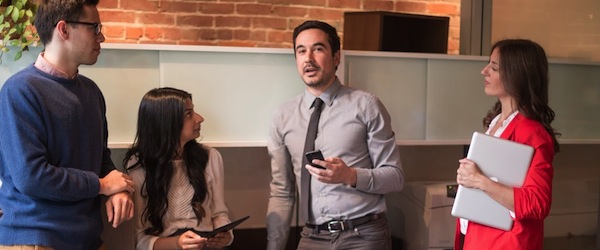 Uniting Global Staff With Global Clients, Through Social Media Education
Scaling social media throughout your business is always a challenge. Doing so when your business has employees all over the world is a far bigger one. Just ask Erika Clark, the Social Media Marketing Manager at Intrax, Inc.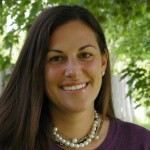 Intrax is a cultural exchange company with a mission of connecting people from different cultures. A variety of programs, from high school exchanges to internships, give people of any age the chance to experience a new culture and broaden their horizons.
In her role, Erika is tasked with advising and educating 5 business divisions and global offices on social media, from strategy to new platform testing and optimization. With such an important role, Erika turned to the Newhouse-Hootsuite Advanced Social Media Strategy (ASMS) Certification to strengthen her grasp on the strategies that would drive Intrax's social campaigns.
"I wanted to get a practical base to go with my experience," Erika says of why she enrolled. "My company is increasing their emphasis on social media, and we're working to create a unified global social presence. I wanted to have some tools to help us craft and expand our social strategy on a global level."
Learn more about this industry leading social media certification for today's digital professionals.
Discover how the ASMS Certification is helping Erika boost the global use of social media at her company:
Global recruitment through social media
A big part of Erika's job at Intrax has involved helping global offices connect with potential participants for programs using social media— a social effort that targets a much broader business goal. Using the knowledge she learned in the ASMS certification program, Erika has helped drive global recruitment in several ways.
First, she used her new insight on social media content and the sales process to help improve their brand voice on social media and hone in on the global messaging they were lacking. This has included content testing for their internship division and their first business-specific social media strategy for the high school exchange program.
Intrax has also now added a recruitment tab to the Facebook pages of 8 of their overseas offices in the last four months, while helping them to plan and tweak their messaging to fit their unique audiences. The first three pages to get recruitment tabs have successfully launched and are already generating new participants for several programs.
"The ASMS Certification has given me the tools I can leverage to create a solid social strategy, and the information I need to share with management to help us go from a business that 'does' social to a social business."

Social media guidelines for a global staff
Erika has also been tasked with creating Intrax's new social media guidelines for hundreds of staff members spanning several countries around the globe. It's no small task to explain different social networks and how to use them for business, especially when communicating with an international audience. But Erika was prepared. She used the knowledge gained through the completion of the ASMS Certification program to lay the groundwork for  fundamentally shaping and simplifying all future social media projects across Intrax. 
"It became abundantly clear that we needed to educate anyone who was using social media on our behalf, so that they understood how to use the platforms, where our customers are, and how they want to interact on social media," she explains.
Becoming a social business

Erika credits the ASMS Certification program for emphasizing the need to tie social media strategies back to business goals. It is this need that drives you to go beyond simply posting to social media, instead testing and measuring every action you take on behalf of your business online.
"I now constantly ask  questions like, 'How would this help us reach our business goals?' and 'How can we measure the effects of this campaign?' These types of questions are ingrained in our approach to our social media conversations," she said.
Enroll in the Newhouse-Hootsuite Advanced Social Media Strategy certification today.