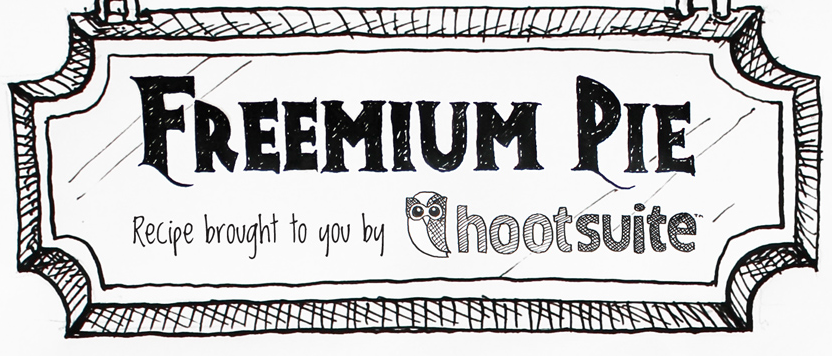 What are two things that everyone loves? Pies and infographics.
What did we do at HootSuite? Combine those two things to illustrate the parallels between the Freemium Business Model (used by Skype, Dropbox and of course HootSuite) and baking a pie. As big fans of contests, we also entered it into the Information is Beautiful Awards. Try not to drool as you look through the recipe for how to grow a successful freemium-based social media dashboard. See the full infographic here.
Fat Fridays
The biggest challenge for us was turning something very technical (a cloud-based, SaaS business model) into an easy to understand and visually compelling graphic. We got the idea of using pie as a metaphor from something we call Fat Fridays here at HootSuite, where everybody pigs out on homemade pastries at the end of the week (Example: 1, 2).
Secret Ingredients
The infographic offers step by step instructions on how to incorporate all the key ingredients for freemium success: a huge base of free users, a handful of paid users, cheap data storage, cloud technology and an enthusiastic user community. We decided to make the technical content a little warmer by combining computer generated graphs and charts with hand drawn line art – a fitting way to represent a technology that brings people together.
The Technical Stuff