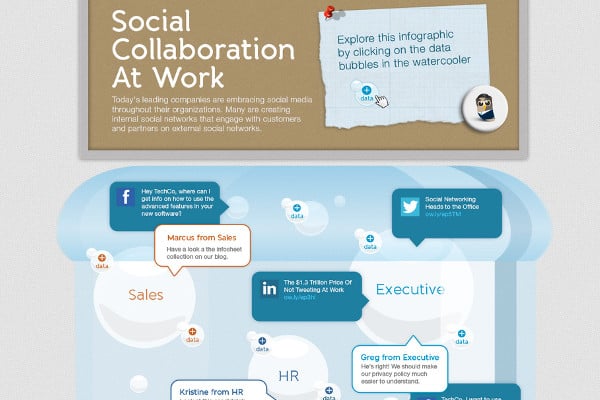 Two heads are better than one. Just ask Watson and Crick, or Marie and Pierre Curie, or Abbot and Costello, or Hewlett and Packard, or… you get the point. Collaborators in business, science, and the arts have created ideas that nobody could have produced on their own. And while working together is nothing new, social media has made it possible to collaborate at unprecedented scale and speed. That's why businesses are rapidly adopting social media in the workplace to improve productivity. We've produced an interactive infographic to show how social media is transforming how business gets done.

We chose a water cooler metaphor for social business because it is a traditional place where employees socialize, but more importantly, because the water bubbles demonstrate how fluid companies must be in today's rapidly changing economy. The old, rigid organization chart is outdated; we wanted to hint at how social businesses are dynamically connecting people to create value.
Extend the enterprise
Social media hasn't made business a social activity. In truth, business has always been social. The power of social media is in facilitating and rewarding natural behavior in the workplace, making our communications faster, more relevant, and more visible to our colleagues. Social technology also connects employees with customers, suppliers and partners, opening up the organization to innovation from the outside.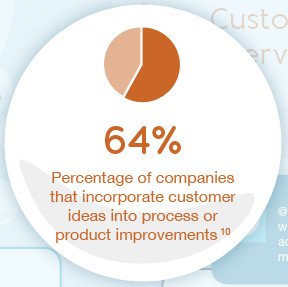 More than a listening and engagement tool for managing multiple social networks, the HootSuite dashboard layers industry-leading security controls over an intuitive team collaboration system providing the autonomy teams need to succeed with the peace of mind that comes with global governance.