How do you launch a social marketing campaign?
What kind of campaign should you run?
And what will it achieve for your business?
Find the answers to these questions and more in our recent webinar, How We Do It: Insider Tips for Running Great Social Contests. Hosted by the Director of Hootsuite Campaigns and two of Hootsuite's biggest social media experts, this team shared insider secrets to designing and launching social media campaigns that win real results. Learn how to plan the most effective social media campaigns, and how Hootsuite generated thousands of leads, aggregated thousands of user-generated photos and won millions of impressions on social media through just two social marketing campaigns.
Understand how to reach and motivate your fans on social: watch what made one social influencer sound the 'rad webinar alert'.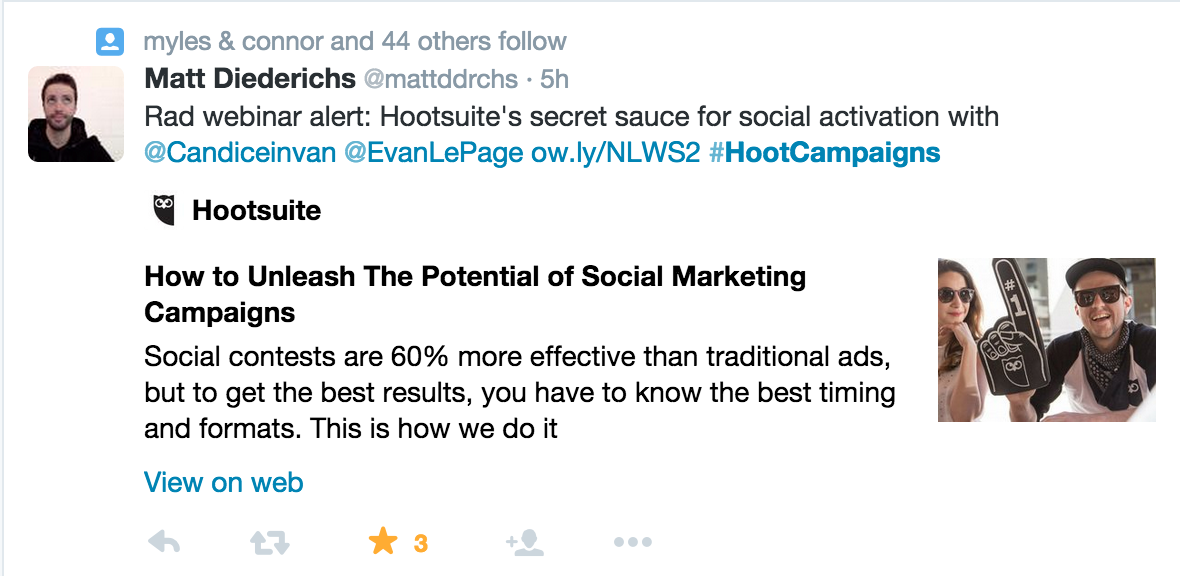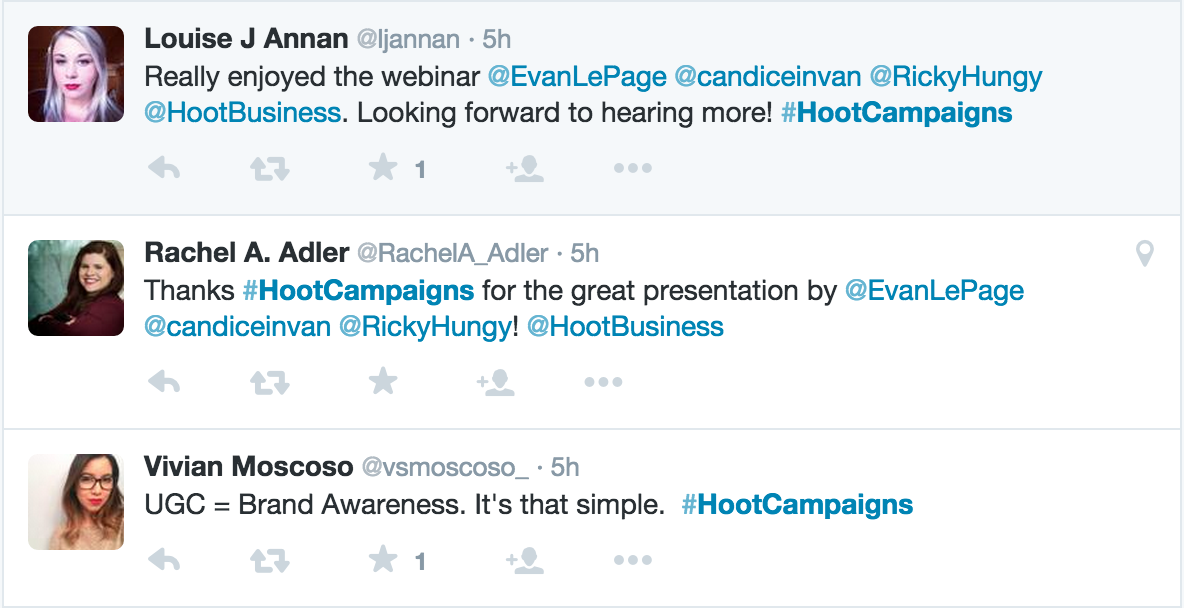 We heard some excellent insights from Evan Lepage, the Blog Specialist who was asked to try a sweepstakes campaign for the Online Revenue team—and came back to them with thousands of emails and a high conversion rate on our exclusive social media training.
Candice Charleton shared the story of #HootsuiteinAustin, a Social Gallery that inspired thousands of South by Southwest attendees to share their Hootsuite memories and reached over a hundred million people on social media.
The webinar was moderated by Mr. Hootsuite Campaigns himself, Richard Hungerford. As the Director of Hootsuite Campaigns, Richard shared insider knowledge on how Hootsuite has used social campaigning to achieve its goals this year—and how to integrate social campaigning into your marketing calendar.
The webinar can now be viewed on-demand.
With just one click, you'll learn:
The secrets to the success of our "Win Hootsuite Pro for Life" sweepstakes—which generated 1000s of qualified leads and had an average social reach of 7 million people a day
The story of our "Hootsuite in Austin" campaign—the hugely popular Social Gallery of user-generated content hub created at South by Southwest that got celebrities talking
How you can use Hootsuite Campaigns to run your own campaigns—to engage your community, build your brand, or generate leads