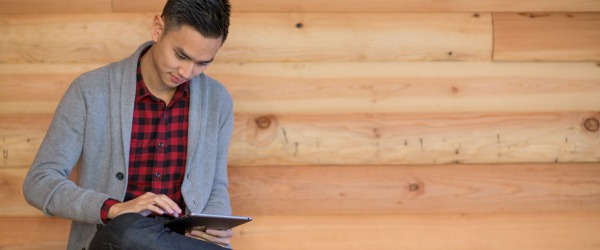 6 Lessons From Our Best Performing Posts
As more and more marketers seek out tips and techniques for how to create the most shareable content, the secret is often hidden in plain view: their own blog. To see what content would best connect with our readership, we looked back at the blog posts that already have. Here are 6 content marketing tips we learned from our best performing content.
1: Readers Love To Impress Their Bosses
When it comes to creating shareable social media messaging, few things have performed better for us than "Show this to your boss." It turns out that people really enjoy posts that will help them in their professional lives, be it by simplifying their own workload or by allowing them to impress their superiors.
"The 7 Essential Mobile Apps For When You Have To Work On Your Phone" is one of our best performing blog posts ever, for a variety of reasons. In addition to the appeal of list posts and the appeal of "essential apps," this heart of this blog is its focus on technology that helps you with your work.
One of the commenters captures its value perfectly, writing "I already use several of these apps and they've helped me do business in real time. Which, of course, translates into bottom-line-dollars." If you can help people at work, your content will give you an edge on the competition.
2: Readers Love To Look Forward
Sharing content about what your followers know and love is a safe way to maintain traffic to your blog or social accounts. But for really big hits, you need to take risks, not play it safe.
There is always a degree of risk associated with challenging the status quo and making predictions about the future. That risk is outweighed by the major interest people have in being on top of trends, however.
Two of our best-ever performing blog posts offered insight into the future of social media. In January of 2013, our CEO Ryan Holmes wrote a post called "7 Social Networks to Watch in 2013" that quickly caught fire on social media. Predicting the success of 7 young businesses is definitely a risk, and only some of his predictions came to fruition, but people loved and shared the post nonetheless. They wanted to be the first to know about, and use, the social networks of the future.
In the same vein, another post by Ryan called "Big Global Social Networks are Catching Up on Facebook" appealed to our audience for the same reasons. It challenged the status quo, of Facebook being the untouchable leader of social media, while presenting readers with the alternatives of the future.
Every industry changes, not just tech. Whether you work in retail, medicine, agriculture, or any other field, find the next trends and talk about them.
3: Readers Love Pop Culture Adaptations

This isn't a secret for most content marketers, but capitalizing on pop culture trends works. Brands seem more human and relatable when they prove that they enjoy shows, movies or anything else as much as their followers. Plus, people love to see their interests collide.
On April 4th the social web was going to be talking about Game of Thrones. Aligned with the kickoff of the show's fourth season, we released our Game of Social Thrones video. Since then, it has been viewed more than 850,000 times and become the most successful single piece of brand content we have ever produced. On the weekend it was released we were covered in Time, AdAge, Fast Company and Mashable. We used a similar approach on our recent "Dr. Seuss-Inspired Guide to Twitter" which also resonated well with our readers.
Of course, pop culture reference won't always work so well. The key is not to stretch an association too far, but rather make a reference your own. Make sure you're drawing reasonable ties between the subject and your company, and have fun with it and make it beautiful and shareable.
4: Readers Will Show You What To Talk About
Hootsuite is a social relationship platform, which means we offer a wide variety of features to individuals and businesses to try and meet all of their needs in one space. When there are so many sides to the product, it can be difficult to choose what features to write about to appeal to your existing audience and attract a wider one.
Looking through our best performing content, one specific blog post stands out. In August of 2012 we wrote a post called "Easy Scheduling ~ AutoSchedule in the Dashboard." That one feature-focused post has garnered tens and tens of thousands of views in the time since and still to this day brings traffic to our blog.
The success of the post tells us that our followers are very, very interested in our scheduling functionality. While smart content marketers won't talk about their business or product too much, ultimately your job is to make the company money. When a piece of content about one feature or aspect of your offering performs very well, it's a safe bet that this subject is a gateway topic to new followers and, more importantly, new customers.
Put simply, if your followers show you they like something, build on that content in future posts.
5: Readers Love To Get Better At Things They Enjoy
And how might you build on content you know your followers enjoy? By teaching them something they don't know about it.
Hootsuite's following is largely composed of people that are passionate about social media and technology. As such, it almost goes without saying that many of these people are Instagrammers. When Hootsuite launched our Instagram app, it quickly became one of our most popular integrations ever. But these users wanted more, and we provided it.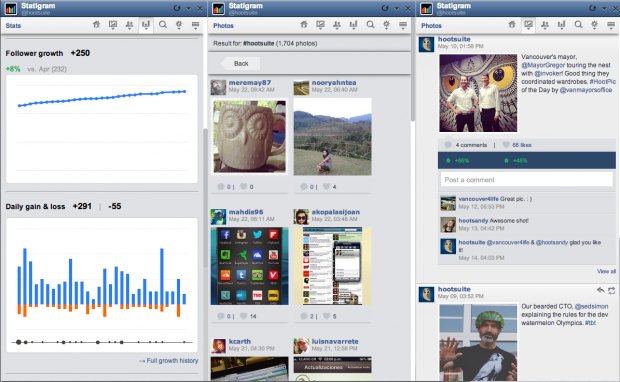 Last May we launched our Instagram HootTip, a quick video post breaking down the variety of features available to users of the Hootsuite Instagram app. It explains what the Hootsuite integration does that the regular app doesn't, including easier social sharing. The post took off, and helped drive even more users to add the app to their dashboards. Capitalizing on this passion for Instagram, a few weeks later we released another post about Statigram, a complimentary app that helps individuals and brands better manage their Instagram feeds. Most of our users didn't yet know about Statigram and, as we had hoped, that second post attracted nearly as big of an audience as the first. Both of those blogs have been in our top 10 most viewed ever since.
These two posts helped our readers improve their personal and business approach to Instagram. That desire to improve is reflected in how widely the post was read and shared. Teaching people something they don't know about a topic they're already interested in is a sure-fire way to get page views and shares.
6: This Post Is an Experiment—Please Comment!
There has been a lot of research recently about how much people read online—not how many pieces they click on or share, but how much they actually read when they do click and share. This is a re-post of a piece our Blog Specialist Evan wrote a few months ago. At that time, when we promoted it on our social channels, it generated a lot of traffic for us and was one of our most shared pieces in the week it was published. The purpose of this experiment is to learn more about how you, our readers, are engaging with our posts than we can from analytics tools. We want to know how many of you are really reading. Once we have the results of our experiment, we will do a follow-up post sharing what we learned.
There's a famous high school pop quiz, a favourite of substitute teachers. The first instruction for the  students is "make sure you read THE WHOLE TEST before you do anything else." Then there's a series of questions, with the last one being, "Ignore everything else; don't do anything." I started answering the questions and didn't clue in until the students who had followed the instructions started laughing. If you've gotten this far, great! Please comment below to let us know you read Lesson #6 and share any thoughts you may have about this experiment. Lastly, and this is something you'll never read on this blog again, please don't share this post on social media!
Did you find these tips helpful? Improve your content marketing with the help of social media. Sign up for a free trial of Hootsuite Pro today.