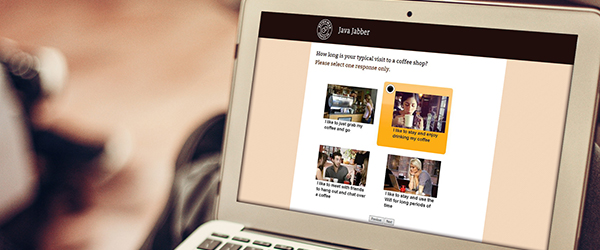 6 Useful Steps to Prep and Execute a Successful Marketing Event Using Social Media
South by Southwest (SXSW) is one of the most popular events in the world and offers a world stage for companies to gain visibility and win new business.
As the leading customer intelligence software platform, Vision Critical wanted to ensure that their sessions at SXSW Interactive (SXSWi) made a huge impact. But the pressure was on—and as the event attracts huge talent and brands, it's often hard to stand out.
This is the story of how Vision Critical used Hootsuite to ensure that their thought leadership shined and reached a global audience at SXSW.
To prepare for three highly successful, engaging events, Vision Critical's social media team did 6 things:
1. Gauge conversations taking place leading up the event
In preparation for the event, Vision Critical's social media team monitored conversations, industry keywords, hashtags, and key influencers through Hootsuite by setting up relevant search streams and lists.
For example, by monitoring #SXSWi or a Twitter List of other panelists participating in the event, they could get a better understanding of what the audience expected and what other influencers would be discussing. They also used these features to source great marketing content and new ideas, and to stay on top of industry trends to highlight leading up to and during the event.
Hootsuite features used: streams, keyword searches, and Twitter Lists
2. Schedule messages to coincide with panel discussions
Vision Critical hosted three separate panel discussions and played a major role as industry experts at SXSWi. Using the dashboard Scheduler allowed them to stay connected, but in an organized and strategic capacity.
For example, by collaborating with panel speakers and event organizers, Vision Critical's social media team could schedule messages ahead of time right down to the minute for each speech. "I'll schedule Tweets to sync with my presentation and project them in a live Hootfeed onstage," says Alexandra Samuel, the VP of Social Media at Vision Critical. "It's funny to see the audience's reaction to my speaking and tweeting at the same time."
As event schedules change, the previously scheduled content needed to be updated accordingly. Likewise, over the course of a panel, so many topics were discussed that if Vision Critical wanted to share ideas over social, scheduling them apart helped avoid bombarding followers online. The Hootsuite mobile app allowed them to alter timing and add any last minute changes, such as a new trending hashtag, while on the go.
Likewise, they used Hootfeed to live stream Twitter feeds on stage for a more interactive approach (which we'll dive into further below).
Hootsuite features used: Scheduler, mobile, and Hootfeed
3. Build brand presence leading up to events
In order to build brand awareness, build momentum around the conference, and display their industry expertise, Vision Critical's team had to build an engaging presence on social media. By setting up listening streams prior to the event, they gathered a wealth of shareable content to fill their social channels. As more engaging content attracted a greater following, the team used Hootsuite social media management and engagement features such as Assignments and Teams to ensure that conversations were kept alive.
Hootsuite features used: Social media management features such as Teams, assignments, and listening streams
4. Source and connect with influencers and over real time trends
Setting up Twitter lists and streams early on meant they could listen to and build relationships with influencers, including other panelists, thought leaders, and brands attending the event. This was important for not only building contacts and potential partners or leads at the event, but also for expanding influence and reach. Beyond that, Vision Critical could repurpose the thought leaders' content to fill their own marketing channels.
"Using Hootsuite, we were able to monitor conversations about our panels at SXSW Interactive and engage influencers and attendees before, during and after the conference," says Kelvin Claveria, the Social Media Marketing Assistant at Vision Critical.
Hootsuite features used: Twitter lists, Klout score, streams, publisher, and contacts
5. Collaborate to stay engaged and responsive during live events
With so many conversations taking place around the brand and event, having team members on the ground to assign messages helped them stay organized. Moving publishing, listening, and engagement efforts easily between the Hootsuite mobile app and dashboard also allowed them to be more responsive than ever, even during the busy event.
Because events like SXSWi move quickly, it can be hard to keep up with the constant flow of content. Push Notifications notified Vision Critical's team of any new mentions, direct messages, new followers, RTs, or favorites. This helped them stay highly engaged online, without constantly checking their smartphones.
Hootsuite features used: Teams, assignments, publisher, permissions, push notifications, and mobile
6. Engage live audience with interactive, trending content
Over the course of the conference, the team became aware of new hashtags and trending thought leaders. They were able to keep up with the conversations by adding new keyword streams via mobile and then retweeting the best content.
As Samuel moderated one of Vision Critical's SXSWi panels, she used a two-screen solution called Hootfeed to project a live stream of the audience's tweets that mentioned @VisionCritical or the panel hashtag, #smdata. By scheduling her own tweets to coincide with the discussion, she used Hootfeed to engage her audience both on and offline. This also added an interactive element to the panel that helped keep her audience interested and engaged with the messaging.
Hootsuite features used: Hootfeed, mobile, and keyword streams
Final takeaways
Vision Critical successfully hosted three well-attended events at one of the most important conferences of the year. Having the foresight and tools to plan ahead and collaborate effectively on the ground were key to their success. For a conference that could significantly increase brand awareness, Vision Critical proved themselves as market leaders in the customer intelligence space.
Vision Critical were successful in achieving the following:
140% increase in website traffic from Twitter alone year over year
118% in Twitter followers within one year
Hosting three successful SXSW Interactive sessions, including one that trended on Twitter in the US
Collaborating with industry thought leaders and solidified their competitive positioning in the space
Learn more about how to get connected at global conferences.