China #TencentWeibo + Russia #Vkontakte App Releases ~ Your News Roundup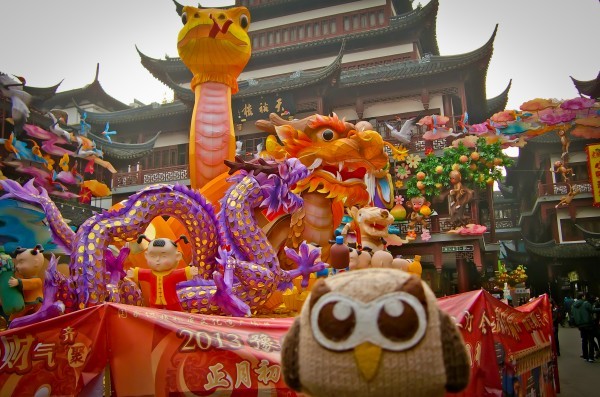 With spring arriving, cherry blossoms are in full bloom from Vancouver to Beijing and even Moscow. With the addition of the Tencent Weibo App, HootSuite's made great progress in further localizing the dashboard for Chinese. We've also integrated the Russian language and launched the Vkontakte App! There's plenty of news and updates to share on HootSuite's expanding global communities, so please enjoy this handy localization news roundup.
Our friends over at The Next Web were quick to cover the releases; here are some excerpts:
Vkontakte and Russian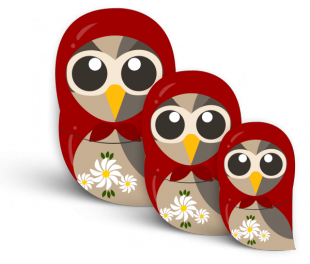 The Next Web — HootSuite Now Supports Russian and VKontakte Social Network
"The latest integration is VKontakte, a social network available in several languages and countries, but particularly popular in Russia. It's a free app on HootSuite and allows users to post updates to the service, including photos, and view a real-time stream of other users' status updates."
Vkontakte (VK) is a social network service available in a variety of languages
Predominantly popular among the world's Russian speaking friends from Eastern Europe to Central Asia
As of year end 2012, VK had 195 million user accounts
Rated the second most visited website in Russia.
Visit the HootSuite App Directory and install VK today!
TenCent Weibo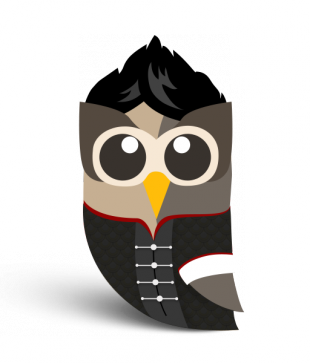 The Next Web — Hootsuite Widens its Service in China with support for Tencent Weibo
"Tencent Weibo tends to feature less drama than its major rival, and therefore receives less attention from the international community. However, its user base remains large – over 500 million registered users, the majority of which are located in second and third-tier cities."
Tencent Weibo is a Chinese microblogging website
Launched by Tencent in April 2010, still currently beta testing
Over 500 million registered users
Find TenCent Weibo, as well as Sina Weibo and RenRen Apps at the HootSuite App Directory.
Are you already  using VK or TenCent Weibo? Tell us what you think:
#HootUpSH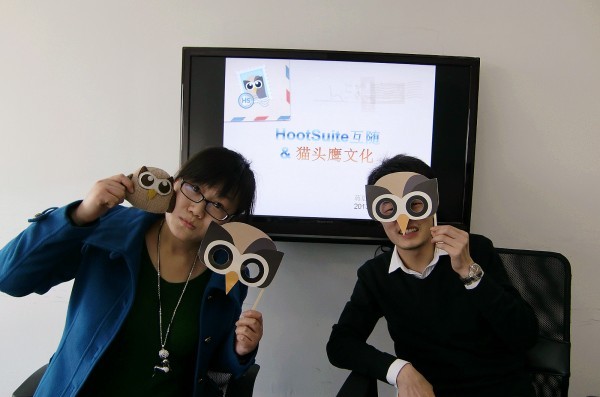 On January 25th the very first China HootUp surfaced in Shanghai. #HootUpSH was hosted by Crystal Jiang, HootSuite's Community Coordinator.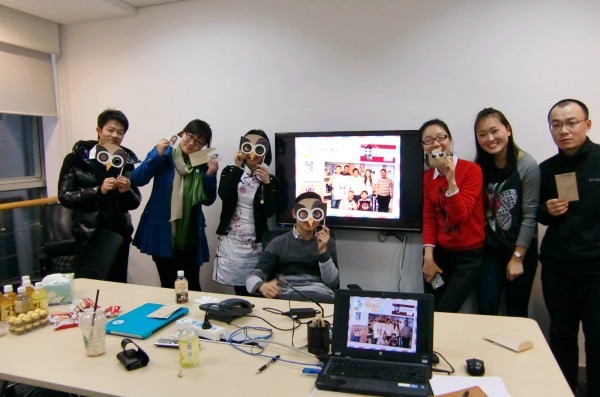 Chinese owls certainly enjoyed themselves, learning about #LifeOfOwly and how to use HootSuite to build their unique communities.
Would you like to host a HootUp? Find out how at our Community page
More Media?
Here is even more great media coverage:
PR Week – HootSuite adds Chinese, Russian apps to directory
Tech Vibes – HootSuite Taps Global Audience with Tencent Weibo and VK.com Integration
Venture Beat – HootSuite adds support for 750M more users: China's Tencent Weibo, and Russia's VK.com
Marketwire – HootSuite continues global expansion with apps for Tencent Weibo, VK.com and Russian Language version
Цукерберг Позвонит! – HootSuite: «Этой весной все совы летят в Россию»
Live Business – HootSuite пришел в Рунет. Интегрировался с ВКонтакте
Cossa –  «Хутсвит» подружился с ВКонтакте
Www.Twylah.com – Owly has landed in Russia: HootSuite Russian for Web
To Wave – Виталий Меркулов, Diplomat в HootSuite: «HootSuite ориентируется, прежде всего, на запросы пользователей»
Social Media Productions – Owly has landed in Russia: HootSuite Russian for Web
Individual.com –  HootSuite Continues Global Expansion with Apps for Tencent Weibo, VK.com and Russian Language Version
PandoDaily – HootSuite to reach 740M more global users with Tencent Weibo and VK integrations