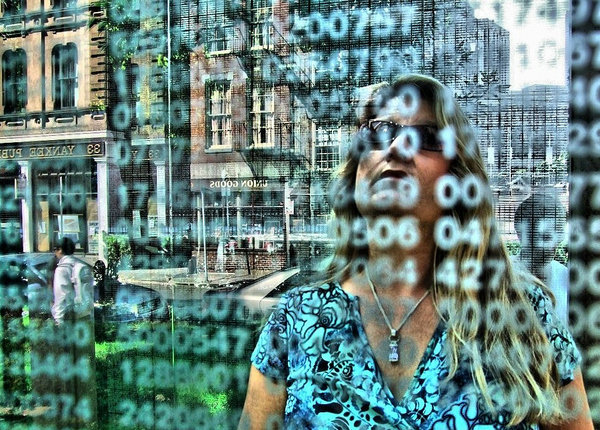 The Year Of Data-Driven Marketing: How To Make It Work For You
You know you need good data to inform your business decisions, but do you know where to find it? If you're already investing in your social media strategy, you've got more valuable business intelligence at your fingertips than you may realize. Using social media data, you can tweak your marketing and sales operations to stay on top of consumer trends and ahead of your competitors.
The implementation of big data has proven to increase a company's ROI by as much as 10 to 20%.
By taking advantage of insight gained from the social media data your company already has, you can improve results without impacting your budgets. The following are 7 reasons why every marketer should make data do the heavy lifting.
Increase in ROI for marketing budgets
There is often a conundrum in marketing when it comes to defining the value of creative content or the value of marketing campaigns. The grey areas of ROI are now more readily defined by the increase in access to social data. This data lends to insight on how the performance of marketing campaigns, which then informs marketing budgets. These metrics can range from anything as simple as the number of retweets to clickthrough rates on landing pages. Therefore, it now is much easier to understand where the best return on investment comes from, and what kind of ideas work best for your business' marketing efforts.
Competitive advantage
Using publicly available data, such as search results ranking, keyword volume, as well as social media engagement metrics such as Likes and favourites, you can target and improve areas of success of other businesses in the field, and use them to your company's advantage. By using SEO tools like SEMRush, and Moz Pro, you can gain insight into what your competitors are writing and rank highest in Google's SEPR when it comes to content. This allows SEO specialists to create marketing initiatives that produce content to try to match and beat out competitors. Social media managers can also take advantage of social data by gaining insight on what their competitors are posting on social media and what gets the biggest response from their competitor's audience.
Improved content creation
Tools such as the Google Keyword Planner house search data that allows you to gain insight into the popular keywords and phrases most commonly searched by your audience. With access to this kind of data, content marketing pushes can be more targeted and informed by topics that you already know interests your readers. Writing interesting, informative posts on topics backed by audience data can not only increase engagement, but also improve overall traffic to your website.
Improved audience targeting on advertisements
Advertising doesn't have to be expensive. Use social data to create custom audiences on Facebook using gender, age and location parameters for Facebook Ads, instead of marketing to everyone. Cookie tracking also allows you to remarket ads that are more targeted to the people who visits your site. Remarketing allows you to place targeted ads elsewhere on the Internet, in front of an audience that has previously expressed interest in your company by visiting your website. So data as simple as information from cookie tracking from your website's visitors can save you money on advertising elsewhere.
Better buyer personas
In the past, marketers would have had to conduct intensive market research to learn about their target audience. Now, with information readily available, data-driven marketing allows marketers to find out who their target audience is, where they come from, and what they like. When buyer personas are dialed, lead generation improves—which means that when marketers really understand their customers, they can help their sales department with qualified leads. With better qualified leads, more leads will convert to sales, thus increasing in the overall ROI of marketing and sales department.
A more personalized lead nurture process
Customer relationship tools like Marketo and Salesforce allow marketers to collect information about visitors to their company's website, which lends to a more personalized approach to nurturing leads. For example, if you send targeted messages based on real user actions on your site, the chances of success increase dramatically. To learn more about the process, read about how Helzberg Diamonds saw a 288% lift in online sales with personalized email marketing.
Improved user experience
Having access to data not only positively affects how marketers reach out to customers, it also can have major influence on the overall user experience. If marketers have access to information about how a user interacts with their website, it enables design teams to improve UX/UI, to make the browsing experience is more enjoyable. For example, if data shows that most traffic comes to your site comes from a mobile device, companies can make sure their websites are optimized for mobile.
The examples above show that in order to make data work for your company, it's not imperative to invest in a data specialist, or spend time on data-mining efforts. The information you need is already out there—on your company's social media feeds, Google's search results, and your website's traffic reports. All that's left to do now is to tap into these resources, and channel them into your marketing efforts.
Now that you understand the benefits of using social data to inform your marketing efforts, sign up for Hootsuite Pro today!