Stats in the Dash ~ HootSuite Analytics Info Sheet
Know Your Stats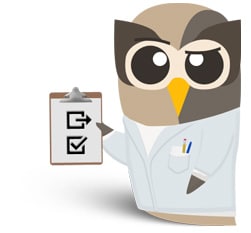 We know it's important to share information, tips and tactics to help Hoot-fans make the most of the HootSuite social media dashboard. With this in mind, we've released the newest in a series of info sheets – this fresh and handy two-pager is all about measuring campaign success using the analytics tools in-dash.
Take a look to learn more about using Ow.ly social stats, Google Analytics, Facebook Insights, and custom URL parameters within your social media dashboard, plus tips for exporting reports and identifying helpful influencers.
Like all HootSuite info sheets, this report is downloadable, printable, embeddable and shareable. Please pass it on to your friends and colleagues and consider sharing your helpful tips for measuring results in HootSuite in the comments.
Growing a Library
This info sheet is also available in the fledgling HootSuite Library – stop by to find handy resources for agencies, plus case studies for businesses who want to learn new ways of using social media for outreach campaigns. Of course, all of these documents are available for you to download and share.
Next Up
What info sheet should we create next? We're working on a guide specifically for government agencies using HootSuite… but we take requests, so let us know what knowledge you seek.