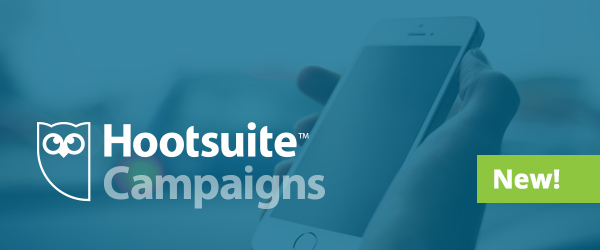 Hootsuite Acquires Brightkit, Launches Hootsuite Campaigns
Today, Hootsuite is proud to announce its acquisition of social campaigns platform Brightkit. Since acquiring Brightkit in July, we've worked to update and integrate their functionality into our comprehensive social media dashboard. The result is Hootsuite Campaigns, a new Enterprise product that guides marketers through creating effective social campaigns like contests, user-generated galleries, and sweepstakes. These campaigns help businesses attract followers, gather leads and activate their social community.
Sign up for our Hootsuite Campaigns webinar and learn everything you need to know about this powerful new feature.
Introducing Hootsuite Campaigns
Hootsuite Campaigns helps brands take content to an audience that far exceeds their following on owned channels. Marketers can quickly create flexible campaigns that engage participants and encourage social amplification. Hootsuite Campaigns are optimized for both mobile and web, and are designed to be hosted on Facebook or on microsites.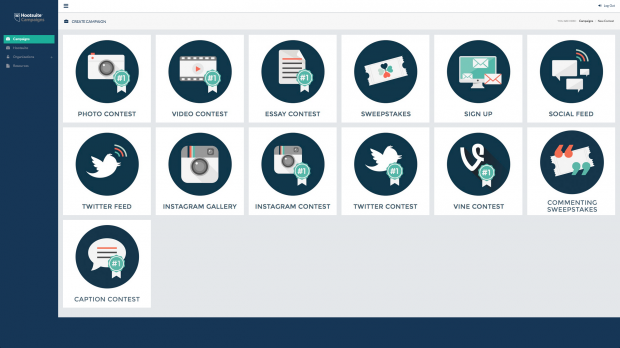 Hootsuite Campaigns offer numerous customization options, including:
Completely customizable fields of entry (email address, country, profession, etc.)
Social sharing options through Facebook and Twitter
Connecting campaigns with web analytics tools like Google Analytics and Omniture
Customizable design, from images to colours and fonts
Digital marketers looking to amplify their message and attract new leads now have a powerful new tool that connects with their Hootsuite ecosystem. Live campaigns can be managed and monitored through an integration with the Hootsuite dashboard. This acquisition extends the ability of marketers to launch successful social campaigns, from build, management, amplification to measurement, all from within the Hootsuite platform.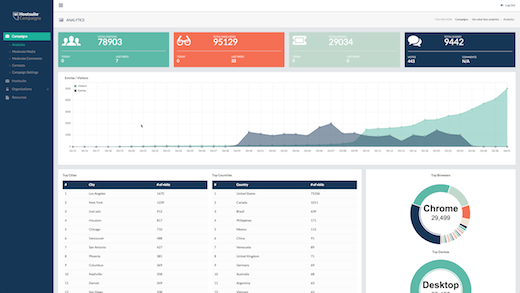 A growing ecosystem
The launch of Hootsuite Campaigns is our latest product designed to meet the needs of global businesses as they adopt and scale social media throughout the enterprise.
We have been expanding the Hootsuite platform through both innovation and acquisition to solve pain points for socially innovative companies. In the last year, Hootsuite has completed two corporate acquisitions and released over a dozen features to build a powerful suite of social tools for our customers. We've invested in core areas of our business, from analytics to campaigns, that directly address the needs of the growing social enterprise.
To learn more about how Hootsuite Campaigns can help your business build reach and results on social, visit hootsuite.com/campaigns.