From Fortune 500 companies to mom-and-pop shops, social media fails and blunders have affected businesses of all shapes and sizes. There are steps you can take to drastically reduce the likelihood of making public mistakes on social media. But we all know mistakes happen. If something still manages to slip through the cracks, you should know how to react quickly and get your social media strategy back on track.
Coming back from a social media fail requires preparation, transparency and a commitment to your social media community. We've laid out the steps you should take in more detail below:
First steps after the fail
Acknowledge the blunder, immediately
Social media users expect speed and transparency from businesses. This expectation is amplified in the case of a social media blunder. The best thing you can do when something happens, whether it's a typo or an offensive Tweet, is to acknowledge it as soon as possible. The second you mess up, the clock starts ticking. People will watch your account waiting for a response; tech writers will draft and publish their posts while waiting for your response; offended people will call you out, share the blunder and unfollow while awaiting a response.
So respond. Even if you're not yet sure what happened, say that you know of the issue and you're looking into it.
Quickly acknowledging your blunder allows you to control the conversation around it and quiets any talk of cover-ups or your being oblivious to the situation. When DiGiorno Pizza used a trending hashtag without looking into the context, they paid for it:
Example of a brand using a trending topic without understanding the context #Advertising #SocialMedia #WhyIStayed pic.twitter.com/iTSmfaT6Xv

— Scott Paul (@scottatslee) September 9, 2014
At the same time, DiGiorno had the Tweet taken down within minutes and quickly acknowledged their mistake. Their quick response and honesty made the story a minor one and helped the brand move on without much delay.
Don't censor negative feedback
When Volkswagen asked its Facebook followers to share what they wanted the car company to achieve in 2012, they didn't expect over a thousand people to ask that they clean up their environmental record. Not only did Volkswagen ignore the comments, they allegedly deleted many of the unfavorable ones, leading to an even greater backlash.
Never, ever censor negative feedback. It makes you look far more guilty and, excuse the language, really pisses off the passionate social media users who took the time to comment, and who will ensure that news of your censorship is shared far and wide.
At Hootsuite we used very negative feedback in a brand video, and talked about how we used this feedback to help us make decisions about the new look and feel of our product. People loved that we were so candid and really appreciated that we actually used comments to shape our approach moving forward.
Social media is a public place. Allow it to remain open and respond as best you can, even to those who would speak negatively about your brand. Just responding will help shift perception back into the positive.
Apologize, for real
Somewhere along the line, many marketers started to believe that apologizing or showing culpability was something to avoid. But social media will not let you dodge that responsibility. If you mess up, apologize, or the pitchforks won't go away.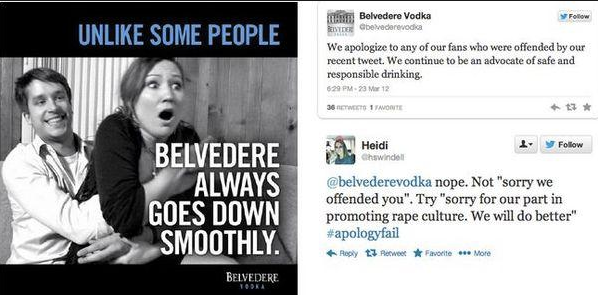 Belvedere Vodka found out very quickly that social media won't let you be insincere with your apology.
The company posted an image on its Facebook and Twitter accounts that appeared to be making light of sexual assault. The brand shifted the responsibility to the people reacting, instead of addressing the reason for the reaction itself. The above Tweet highlights the #apologyfail.
DiGiorno took the opposite approach with an apology that was actually sincere, even apologizing to individual users. It paid off, as many people responded to their Tweet thanking them or saying they accepted the apology.
A million apologies. Did not read what the hashtag was about before posting.

— DiGiorno Pizza (@DiGiornoPizza) September 9, 2014
Apologize, and mean it. No one can fault you for genuinely owning up to your mistake.
Fixing the fail
Be transparent about how you're fixing it
Saying 'we're fixing it' and 'it won't happen again' is a great first step. The next step should be providing proof. Walk your followers through the changes you're making to ensure it won't happen again. If you misused a sensitive hashtag or referenced an offensive term, tell people what you're going to do to prevent similar mishaps.
It does your brand no harm to say that you're revising your social media posting process to add a new level of approvals. It does you no harm to share that you've changed your publishing process so that all hashtags will be reviewed in detail before being added to your social messaging. Sharing these concrete steps will help shift people's perception of your business back into the positive category. People appreciate transparency and this information will also be a part of any conversation around your blunder moving forward.
Reach out to influential community members
If you're active on social media, chances are that you have certain close community members or brand advocates that you regularly interact with. When something negative happens, don't be afraid to reach out to these valuable followers in a more personal way, especially if they're commenting on the issue at hand.
If someone regularly advocates for your business, they may want to address the issue with their own followers. Let them in on some of the details and help them spread the correct information. They can help your business regain control of the conversation by being on your side.
If they do help you put out your fire, make sure you thank them appropriately for their ongoing support. This acknowledgment will help keep them in your circle, where they'll stay during any future blunders.
What to do once it's fixed
Don't forget it, learn from it
You'll often hear people say that businesses should just "move on" from any mistake. Social media doesn't forget. In fact, your screw-ups are often posted and reposted to ensure they are permanently available online. Don't stress out about that, be open to addressing it.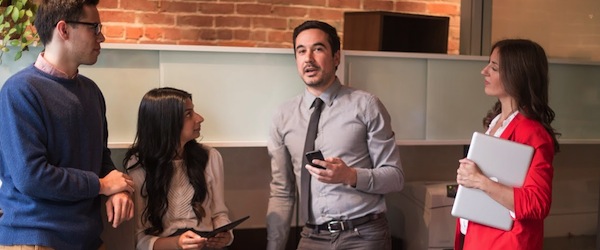 If someone asks you about the issue a few days, a week or even months after it happens, answer them. Share the insight you garnered and share your perfect record ever since.
When clients are looking for your business online, they'll likely stumble across any social media failures that garnered public attention. If they reach out to you about it, you want to be open to that conversation. Again, this type of transparency can only help your brand image.
Share your experience with others
The lessons you learn from your failure might help other people avoid the same. Don't be afraid to share your experience with your following. Write a blog post or film a video shedding light into what happened and how you're making sure it won't ever happen again. Talk about the shift in thinking that resulted from this failure. Be open and talkative, and your following will respond in the same manner.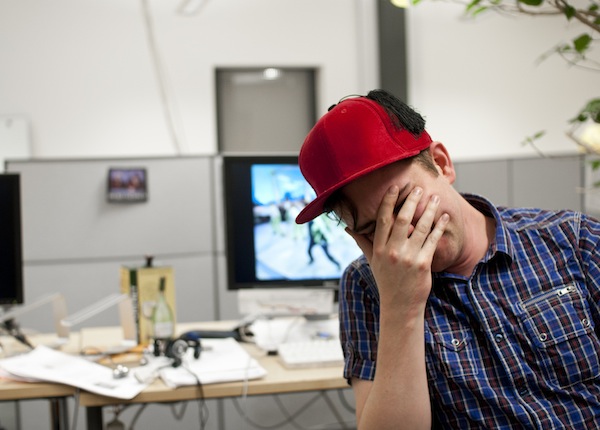 While not exactly a social media failure, we shared some of our worst-performing blog posts and what we learned from them on the Hootsuite blog. People responded very positively, appreciating our openness about places we went wrong.
Even if your experience isn't all that relatable to your following, sharing it is a great way to emphasize just how transparent you are and to humanize your business.
Follow through on preventing future incidents
Obviously, it's important that you actually follow through on the steps you said you would take to prevent future screw-ups. The only thing worse than a social media fail is repeating that fail again in the future.
Whether you said you would add another level of messaging approvals or do more research into hashtags, actually do it. Take the steps for the good of your business, and so that if anyone brings up the incident, be they a reporter or a regular person, you can honestly say you worked to prevent it from ever happening again.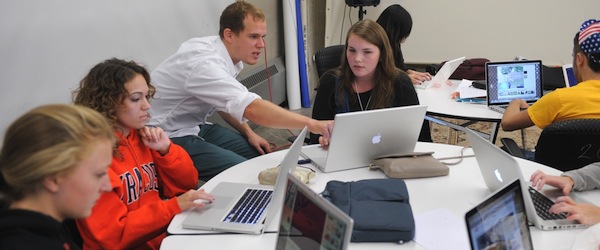 A social media blunder might be the wake-up call you brand needed to put a greater focus on social media security. Train your staff on how to use social media tools properly, your social media publishing process, and the voice and tone you want to be using with your online following. Make everyone aware of sensitive topics you should simply never touch (religion, natural disasters, etc) and teach them to think about any negative interpretations that might arise from their messaging. The best way to recover from a social media failure is to use it as a learning experience and strengthen your social media team for the future.
Don't let it scare you (or stakeholders) off from social media
When something negative happens on social media, certain stakeholders in your company may react rashly and ask you to scale back your social media activities. This is not how you recover from a social media failure. This is also not how you succeed as a business in today's world.
Stick with it. Most brands that experience backlash on social media see their sentiment recover in a very short amount of time. The positive sentiment will come back even faster for those who respond appropriately.
Stop your promotion as you clean up your mistake, but once the dust has settled go back to your social media strategy. Keep promoting content, engaging your community, driving leads and selling. Keep improving and learning and building on your experience. Social media is such an asset for your business. The worst outcome of a social media fail would be to give up on it. The news cycle is shorter now than it has ever been. People will move on. You need to keep on truckin'.
The additional security of Hootsuite Pro will help you avoid social media fails. Try it for free today.