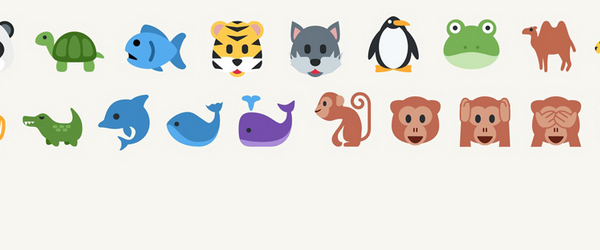 Inside WWF: #EndangeredEmoji Campaign
"People often forget the broad reach of social and the opportunity for it to help increase brand awareness, connect with influencers, and communicate with stakeholders that are harder to reach," said Rob Begg, VP Enterprise Strategy at Hootsuite.
We heard this in the webinar, Inside WWF: #EndangeredEmoji Campaign, where Begg discussed the importance of social campaigns with Adrian Cockle, the Digital Innovation Manager at WWF International. You can watch the webinar here.
In the webinar, we learn that social media campaigns are up to 60% more effective than traditional advertising campaigns. We also learn how social campaigns can help businesses:
Activate and grow fans and followers
Identify and reward brand advocates
Incentivize social sharing
Generate social impressions
Capture consumer insights
Drive sales
As the world's leading independent conservation body, WWF runs many global initiatives that focus on regions and challenges where they can make the biggest difference. Looking at the strategy behind WWF's Endangered Emoji campaign, we put theories and strategies to the test, better understanding what is required to launch a successful social campaign and drive business goals.
The Endangered Emoji campaign unlocks the power of emoji's to transcend language, turning 17 animal emoji into ambassadors for the real endangered species, such as the giant panda

or blue whale

. WWF uses Hootsuite on a daily basis and during their global campaigns in order to engage and encourage new audiences to take action before it's too late.
The webinar Inside WWF: #EndangeredEmoji Campaign can now be viewed on-demand.
In the webinar, you'll discover:
The business impact that social campaigns can have, including increasing brand awareness and engaging new audiences
A full campaign lifecycle and 4 steps it takes to launch a successful social campaign
Secrets behind WWF's powerful #EndangeredEmoji campaign
How to use social media management to track triggers for conversation spikes, target regions and demographics, and monitor Share of Voice (SOV)
The correlation between social media mentions and campaign sign-ups
The importance of reaching influencers—and having them share your message