Powering a Nationwide Secret Santa Through Social Media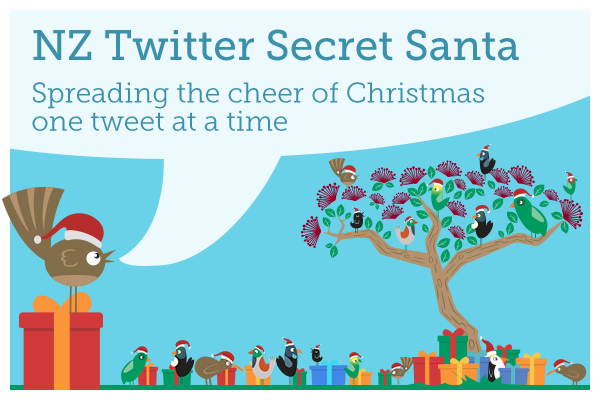 How well can you know someone from their social media profiles? New Zealand is in the process of finding out. This Christmas, New Zealand Post is using Twitter and the power of social media to host one of the largest Secret Santas ever.
Individuals from across the nation are sending gifts to strangers they know only through social media. Take a look at New Zealand Post's brilliant initiative and learn how your organization can scale a social campaign in three easy steps.
How does it work?
In 2010, Kiwi Sam Elton-Walter had the idea of sending Christmas gifts to other Twitter users around the country. The idea was so successful that New Zealand Post stepped in to facilitate the movement. Three years later, thousands of Kiwis participate in New Zealand Secret Santa.
Here's how it works:
Sign up for #NZSecretSanta
Enter a few details about yourself
Receive a Twitter handle of a fellow country person (someone will receive your name too)
Get to know your person via their social media profiles
Follow the action by setting up #NZSecretSanta streams in your Dashboard
Buy the perfect gift for your assigned recipient and mail it to NZ Post
NZ Post will cover the shipping cost to send your gift to your secret santa
Your gift will be delivered to you!
New Zealand Post is the sole owner of your personal details, ensuring your identity remains limited to the information in your Twitter profile. The campaign not only unifies a country, but is a first class example of how social media can help scale a large brand awareness campaign.
Tips for a successful social campaign
With the rise of social media, companies like New Zealand Post have had to adapt the way they do business. Letters have been replaced with Facebook messages, and postcards with tweets. New Zealand Post is now using Twitter to unite a country by building community around #NZSecretSanta. Here's how they did it: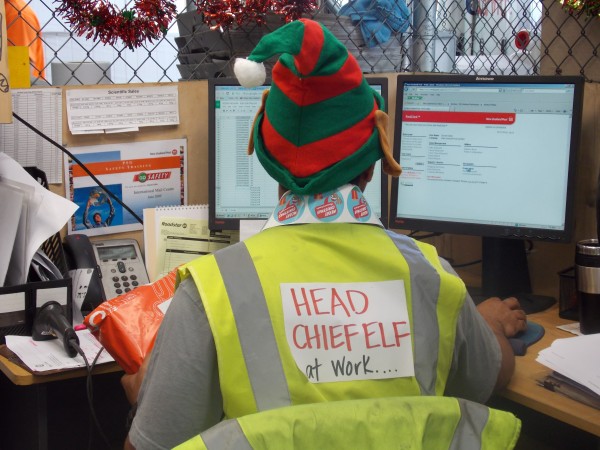 Common goal
In order to successfully unite a country through social media, your campaign goal has to speak to the people. In the case of New Zealand, Kiwis are historically friendly and giving people, therefore sending gifts to strangers is not a big ask. Know your unique community and find an area of common ground that speaks to them.
Common platform
Be consistent in your use of social media. Contestants want to know where they can go to find information. If you have a Twitter account, an Instagram platform, a Facebook group and a Google+ Page, no one is going to know where to go to find the information they need. Over years of using the same social platform, #NZSecretSanta has established a reliable presence on Twitter. Don't confuse your community by thinking more information is better. Inspire them by centralizing the information and allowing them to use it.
Common message
Come up with an idea that you can develop over time, but make it something that maintains its core message year to year. Sure, tactics you use to share your message might change over time, but if you echo the same message, it will be heard. When New Zealand Post took over the operation, they carried the message forward: "Spread the cheer of Christmas, one tweet at a time."
Join @NZPost on Twitter and follow the #NZSecretSanta hashtag.
Harness the power of social media. Try HootSuite Pro, free for 30 days.