Opinions about #HootSuite's Publisher & Pending Tools ~ News Roundup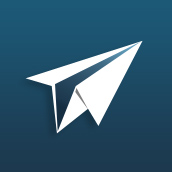 At HootSuite HQ, we continually work to keep the dashboard on the leading edge of social media tools. Indeed, constant innovation and refinement keeps the 1.85+ million fans of the dash happily Hooting to their friends and fans via all the social networks supported in the tool.
Last week's Publisher release is the latest evolution of the dash with new scheduling and permissions features designed to aid the workflow for campaigns.
Today's News Roundup is dedicated to the user feedback on this important development… including the return of the improved Pending Updates stream.
Flight Plan
Before releasing new tools and functionality, we test the dashboard thoroughly – we're users too so understand how important it is for changes to flow in seamlessly. Not only do we use the dash every day for our own monitoring and measuring, we listen very keenly to what is most important to our users via HootSuite and the feedback channel.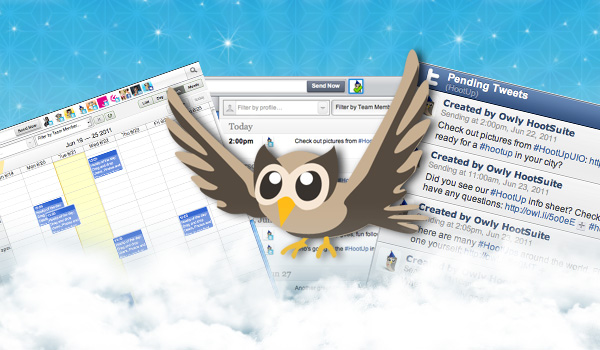 We heard what wise Owls seek – a choice of Pending or Publisher. So now you can now choose which to enjoy! Here's a recap of what we heard in the past week:
Publisher Posts
Clarity Solutions – Hootsuite: New Features! Exciting!
And now Hootsuite has made all my dreams come true. There is a 'Publisher' window, 2nd-from-the-top over on the left side, which shows you all your scheduled tweets! And, more than that, you are able to revise your scheduled times for any of the scheduled tweets! And you can edit the tweets themselves!

I am extremely happy. Now the process of tweeting is much closer to the process of good writing – you can brainstorm basically, set up various tweets. Leave it for a bit. Then come back to it, go in to 'Publisher,' and edit what you've written as you look at the full set of items all together."
Dragon Blogger – Social Media PR and HootSuite's New Publisher Tab
This is the perfect example why if you are using a company as a PR Firm you need to build your team access around a site like Hootsuite and have a team lead or senior adviser review scheduled or posted tweets by staff so you can screen what your PR staff will send out on social media before it actually goes out live."
Agile Dudes – The New HootSuite Publisher
The new format allows me to see pending tweets in a calendar format, which is infinitely more convenient."
October 17 Media – HootSuite's new Publisher tools mean better control over your social media voice
HootSuite is to be commended for being a pioneer and constantly improving their products. After all, they were the first to offer message scheduling, and surely their competitors will follow suit with these latest changes. We're excited to fully test out HootSuite's Publisher tool, and we encourage you to play around with it too!"
Future of Real Estate Marketing – Work Smarter – 2 Hot New Social Tools Announced from HootSuite
As you probably know by now, I am a huge HootSuite fan. In my opinion, it is the best product, hands down, for managing multiple social media streams, for managing your social strategy, for monitoring multiple conversations, and so much more!

One of the best features of HootSuite has been the ability to post social updates to multiple streams with the click of a button. With one "copy and paste," you can post a comment to Twitter, then re-work the verbiage a little to post it to Facebook, then re-work it again to post it back out to Twitter a second time the next day, and then post it to LinkedIn. Of course you could just post it once and have it go everywhere but to really be socially smart and savvy – you won't be posting the exact same post to every social network!"
Techvibes – Everyone's favourite social media dashboard unveils new features in HootSuite Publisher
Vancouver's HootSuite has continued down its path of leading innovation in the social media dashboard space (in my opinion) with the introduction of HootSuite Publisher, a revamped slew of features aims at making the content-publishing aspect of social media more powerful and efficient."
Philip Ryan Johnson – [HootSuite] New Social Media Scheduling & Profile Protection Tools from #HootSuite
Hootsuite keeps #winning me over again and again. They are your best bet for a simple, yet powerful social media dashboard and monitoring tool."
Global Bonus
See the social bookmark stream for even more coverage from around the world. We can't fit them all (add your to the comments if we missed it) but here are a few more articles to persue:
CMS Wire – HootSuite Dashboard Now with Social Media Scheduling
Dos En Social – Conoce Publisher de Hootsuite: Mayor visualización en la programación de tus mensajes! (Spanish)
Geek's Room – HootSuite introduce Publisher (Spanish)
Tecnología Pyme – Hootsuite ha incorporado una nueva vista de mensajes programados (Spanish)
Ears to the Web
While most users were excited about the how the Publisher tool will help them manage complex campaigns, others expressed their concerns about the (temporary) disappearance of the Pending Streams. Following the initial hesitance, users warmed up to the new tools as the week rolled on – but we heard the desire for choice. Indeed, with a diverse assortment of customers, one size does not fit all.
Here are a few articles which shared that sentiment: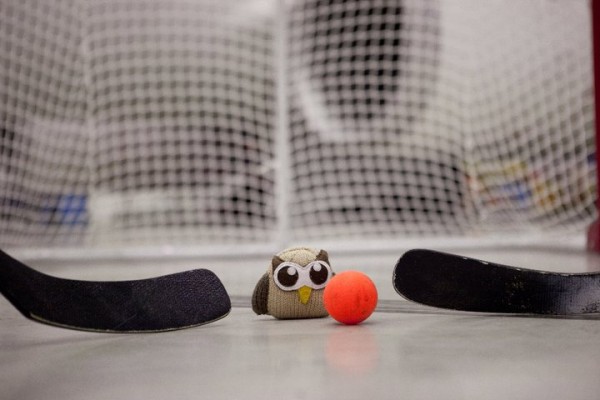 Social Improve – HootSuite Publisher Update breaks scheduling. Users not happy!
[Update: June 22nd, 2011 – 6:10pm PST]: Pending Streams are back! Dave from HootSuite officially explains, the return of Pending Streams, in the Social Improve comments below.

HootSuite seems to be actually working on this extensively and doing their best to take care of as many online users complaining about it as they can. Current tweet replies have been short but up to the point. It seems the company fully realizes the bugs and is working on fixing them.

[…]

[Update: June 17th, 2011 – 6:14pm PST]: Less than 20 minutes after the official company response below, HootSuite Publisher started working fully and perfectly for us. All our scheduled messages are showing up in the appropriate areas in Publisher. We really liked the Publisher feature concept in the original article. After testing it fully now, we love it! Give it a try – it should be fixed for you also. We will update more with any future updates here. Leave a comment to share if it works for you or not so that others, including HootSuite, can see your thoughts about this. The company is obviously listening to all you users and working on fixes and your suggestions."
Kathryn Aragon – A Lesson in Listenomics
Businesses that don't listen can't respond. Our world has become so social that you can't ignore your customer's voice. No response is considered a negative response.

But that's not all. Because of social media, you no longer control your story. You, along with your customers, create your story every day.

What story are you creating? Do you listen for your name and respond to questions and comments up-front? Do you engage your customers — or just hope they'll go away.

Sadly, that's the message consumers are getting from many companies. And they're happy to oblige. Don't shut down your customers. Listen to them, and engage.

Kudos to HootSuite for a job well-done."
Media Bistro – Latest HootSuite 'Upgrade' Breaks Scheduled Tweets (And Paying Customers Aren't Happy About It)
First they were sad…
Media Bistro – Twit Twit Hooray! After User Demand, HootSuite Restores Much-Loved Pending Tweets Column
… and now they are happier.
Words of Thanks
Thanks to everyone who took the time to write thoughtful reviews, provide insight on new features, and share sentiment. We're curious about your opinions and even have a feedback channel specifically to submit feature requests and vote up other suggestions.
We listen to all the Tweets and "Likes" and take it all in as we plan the roadmap. Our aim is to continually iterate and to lead the way with the features and functionality needed to improve your social media management efficiency and experience.
If you're dealing with any glitches or road bumps in your account, we're here to help. For starters, check the articles on the Help Desk or ask on Twitter via @HootSuite_Help.