Smart and Social — HootSuite Adds Social Relationship and Support Tools
HootSuite is ready to help businesses socially manage campaigns and offer assistance — all from one dashboard.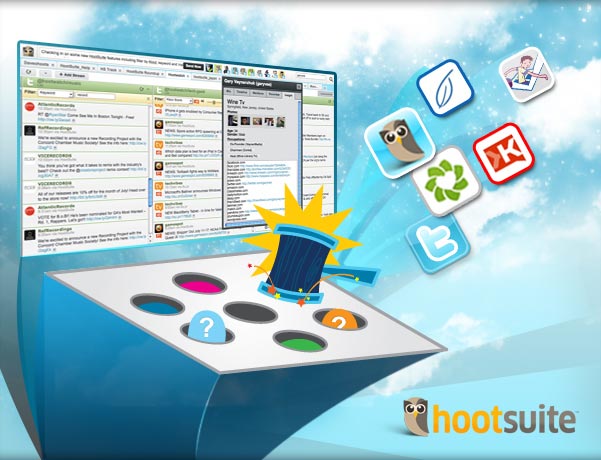 The line between customer relationship management, technical support and promotional messaging is blurring as customers seek and expect interactions across multiple channels. HootSuite's newest update adds tools to help learn about your audience and engage them with the information they desire.
Social CRM
Filter by Influence
Drill down into your network by filtering columns by influence score. Sorting by Klout's algorithmically-produced score allows you to learn which followers and contacts enjoy the widest reach. Ideal for quickly identifying campaign candidates or response priority.
Filter by Keyword

Too many messages to sort through? No problem. Filter your columns on-the-fly by keyword. Type in your desired word to remove the extraneous updates and focus on what's on your mind. Ideal for tracking topics and prospecting for clients.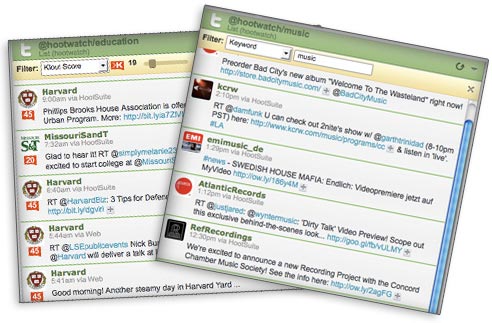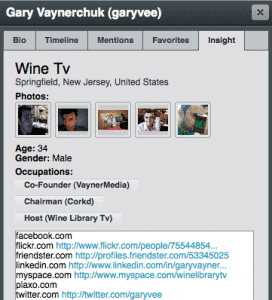 Follower Insights
Get to know your network with the knowledge behind the "Insights" tab. Learn where your contacts hang-out online including publicly available links to social profiles, a collection of images, even occupations and title — all in one view.
Hoot to Zendesk Support
Where does social networking end and tech support begin? It doesn't matter since Twitter updates can now become track-able tickets directly in the popular help desk app, Zendesk. This integration helps streamline your customer service and ensure quality responses.
Organization View
Since HootSuite released Team Collaboration tools, many users have added extensive networks. Now managing your colleagues is easier thanks to a new view which shows your contacts on each network, along with a simple way to add more team members.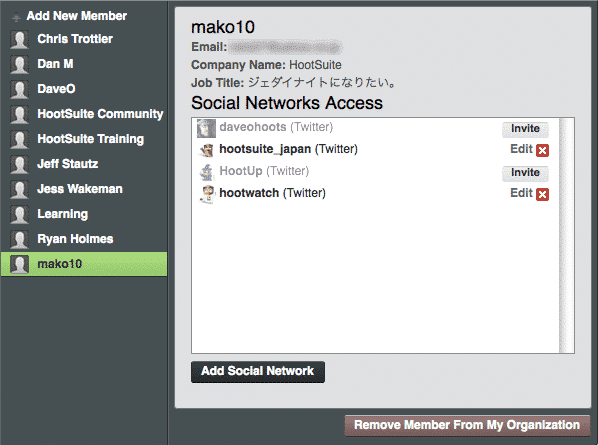 Next Up, Premium Paid Packages
From enterprises to start-ups, HootSuite is pleased to help businesses and organizations reach out to spread messages, monitor conversations and track results. As you may know, we're excited about releasing paid plans in the coming weeks.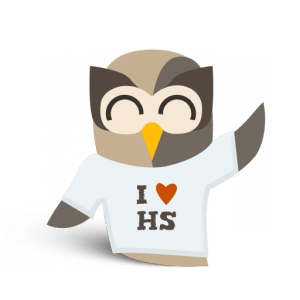 Keep in mind, HootSuite will remain free for an estimated 95% of users based on current usage patterns. Meanwhile, premium users will enjoy access to extra features, high limits and prioritized support.
We'll release details in the coming weeks but to preview, the paid plans will offer:
* Unlimited social networks
* Unlimited RSS feeds
* Team members on social networks
* Advanced analytics & reports
* Expedited support
Thanks to all of you who completed the HootSuite survey — we are committed to offering top quality tools for all types of users and apprecaite your participation.