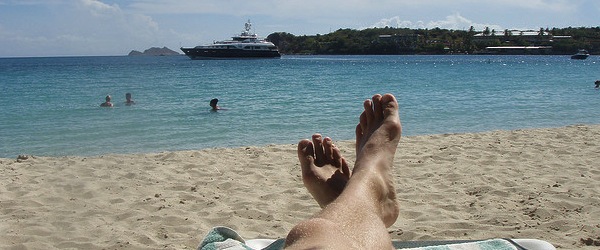 Social Media Management Doesn't Go On Summer Vacation
As many of us are busy packing our bags for a summer vacation, it's important to remember that your social media management can't take the same break. Going on vacation doesn't have to and shouldn't mean ignoring your social media profiles. With the right preparation you can keep your followers and clients engaged while still enjoying your time off.
To prevent your social profiles from taking a hit while you're relaxing on the beach, you need to prepare social, schedule social and go mobile just in case.
Here are 3 steps to take for social media management success this summer
Step 1: Prepare Social Media Content
One of the most important parts of our social media management is the content we create and curate. When we're out of the office, we can't dedicate the same amount of time and effort to finding great content to share, so it's essential that this discovery and preparation is done in advance. How? By creating a long term content schedule.
You should already have a content schedule, but going on vacation may require you to extend it. Choose some of your existing content that is evergreen, meaning it is valuable and applicable at any time of year. Then find outside content to curate that will provide value to your followers even while you're away. This can easily be accomplished with Hootsuite's new content suggestion feature. The tool analyzes your posting history on Twitter and recommends articles that are relevant and interesting to you, your followers and friends. It then places them into the prime spots within your content calendar for easy editing and publishing.
Of course, these preparations are required if you are solely in charge of social media management at your business. If you have team members who can help out while you're away, Hootsuite Teams allows you to share access to social accounts and collaborate with your colleagues. With Hootsuite, you still control permissions, so you can leave someone in charge of posting content without giving them the keys to the whole kingdom.

Step 2: Schedule Social Media For When You're Away
Once you've created your content calendar, you can actually schedule the content in advance so you don't have to manually post while on vacation.
This can be done within the previously mentioned content suggestion feature, which will actually place the content in your calendar for you. It can also be done within the Hootsuite publisher for each individual post you can planned.
That said, for an extended vacation many people will turn to Hootsuite's bulk scheduler. Using this tool, 350 messages can be scheduled to each social network at one time using .csv files. To do so, click the Publisher (paper airplane) on the left-aligned launch menu within Hootsuite and choose "schedule in bulk." The choose your file, select the date format to match your .csv file, then choose your social profiles and submit.
Step 3: Download The Hootsuite Mobile App
Of course, situations may arise where you want to, or need to become involved in your social media management while on vacation. Even though you can schedule all of your content in advance, real-time engagement with followers who comment and share your posts can be incredibly valuable for building brand loyalty and gaining new clients. For those times, you'll want to be able to access your social accounts via mobile.
Hootsuite mobile is a simple way to take our platform with you on the go. With the Android and iOS apps you can publish and schedule content, track the performance of your posts, create and follow search streams, and more. Powerful social media management is just a tap or swipe away.
Don't let your social media management slip during your vacation. Try Hootsuite Pro today!
And for more travel hacks, read the three-part Social Media for Travel series.