Social Media Strategy Guide, Pt. 4: Use Analytics to Track Progress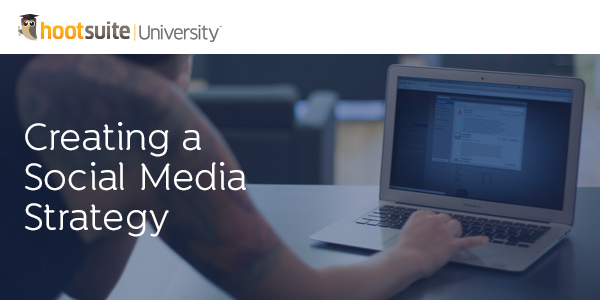 This is the fourth of 5 posts adapted from our Guide to Creating a Social Media Strategy. This simple, step-by-step guide allows individuals and businesses to get the most out of their social media efforts by helping them identify, plan and execute their social media goals. View part 1 here. View part 2 here. View part 3 here.
Once you've begun your social media campaign, don't sit back and keep doing the same thing over and over. Instead, check your analytics frequently to see how your campaign is performing.
Use your preferred analytics tool to find out who's reading, responding and reposting your social media posts. Hootsuite Pro offers advanced analytics and reporting for your social media measurement needs.
Use Facebook Insights to find out when your fans are online, how many are seeing your posts and who's sharing or responding.
Google Analytics can show you who's viewing and engaging with your web pages.
Remember to match your analytics up with your goals. Examine data that measures your specific progress towards your objectives so you can ensure you are on the right path.
More on How to Use Analytics
Build the capacity for measurement into every social action. Use URL shorteners, like our own Ow.ly links, to track your click-throughs. With the Ow.ly tool you can see a quick snapshot of the number of clicks on any link you shortened within HootSuite, insight that you can use to determine what Tweets and posts resonate most with your followers. If 800 people click on a URL in a funny Tweet promoting your new shopping app but only 200 people click on a URL in a more serious Tweet, this knowledge can be applied in future posts. In other words, URL click data can be used to increase the chances of your followers clicking a link.
Reporting can also go much deeper. With HootSuite you can use data gained from uberVU, Webtrends, Facebook Insights, Google Analytics, Google+ Pages Analytics, Twitter Profile Stats, our own custom ow.ly Click Stats and more to generate easy, drag and drop social analytics reports shared easily by email. More importantly, you can analyze that data to optimize future programs and messaging.
Download the full social media strategy guide and start creating your social media strategy today.