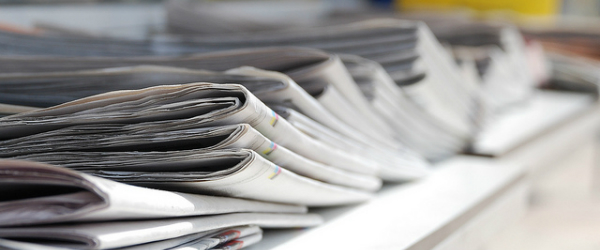 Social Success in Print and Publishing: A Toolkit of Best Practices
The print and publishing industry has always excelled at creating great content. Today, the challenge is how to get this content to new audiences online and retain readership as media consumption becomes increasingly fragmented.
Discover how forward-thinking print and publishing organizations are using social media to reach new audiences, build brand loyalty, and increase potential revenue from advertisers in our Social Media Toolkit for Print and Publishing.
In this toolkit, you'll find best practices and strategies on how to:
Develop a collaborative and unified social media strategy
Mitigate internal and external security risks on social media
Optimize your content for social sharing
Increase potential revenue from advertisers
This toolkit includes:
Guide – Simplify and Secure Your Social Media: 6 Tactics for Media and Entertainment Brands: 6 practical tactics to help you better consolidate your social media activity, including actionable steps to create more efficient and impactful social media programs.
Guide – Adapting Content to Social: 5 Strategies for Print and Publishing Organizations: Learn how forward-thinking print and publishing organizations are adapting their content to social media in order to increase social shares, build brand loyalty, retain readership, and provide additional value for advertisers.
Case Study – Local World: Scaling Social Media in the News Industry: Discover how Local World, one of the largest regional media networks in the UK with over 100 titles and 80 websites, tripled social referrals to their web properties and doubled their Facebook and Twitter followers by adopting unified reporting, establishing team workflows and implementing best practices throughout the organization.