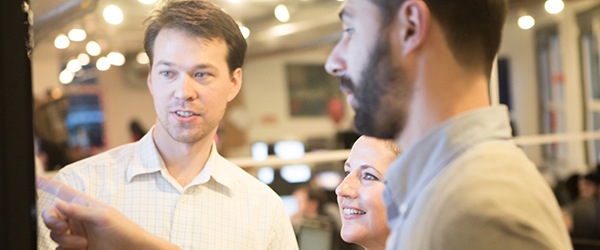 See It, Pin It, Report It: Get Actionable Custom Analytics With Boards
We've seen customers apply uberVU via HootSuite analytics products in some pretty creative and exciting ways. Because everyone uses social data differently, we wanted to empower our users to choose how they view and take action on the conversations and metrics that matter most to them. That's why we're thrilled to announce our latest analytics innovation: Boards.
With Boards, users can now create highly customized, interactive dashboards that fit their specific use case and workflow. Boards enable everyone, not just analysts, to quickly find business insights through analytics. Current customers have been upgraded with Boards at no additional cost. This latest feature is a great added value and another step towards making uberVU via HootSuite the most personalized, action-oriented analytics platform on the market.
Take Action with Boards
With uberVU via HootSuite's new, interactive Boards, users will save time, work smarter and always have the social data they need most just one click away.
Here's how:
Display timelines and metrics side-by-side to view and take action on social conversations and data in real time.
Set up multiple Boards to help you tackle different tasks across the organization.
Lock your most-helpful Board as your home screen to start each day in the right place, with the right information.
Build custom Boards from scratch or pre-made templates.
Boards and Interactive Reporting
As part of this latest innovation, we've upgraded Reports to be fully interactive with Boards, allowing users to easily report on the insights they uncover with their new real-time dashboards.
With interactive Reports you can:
Turn a Board into a Report that can be emailed directly to your team, downloaded or printed. Or easily convert an existing report into a Board to track the data in real time.
Build reports by pinning important metrics or timelines directly from your streams.
Personalized Boards Bring Order to Your Workflow
The beauty of Boards is that you can customize each one for a specific task, job function or use case. Setting up a different Board for each of your daily tasks will improve your workflow, helping you take action on what matters most in real time.
Campaign Management
Launching a new campaign? Track ongoing success with a customized Board showing the overall number of mentions, spike signals, conversation maps, sentiment and more.
Create a quick-hit goal Board containing the specific metrics that will show if objectives are being met.
Turn campaign-specific Boards into reports and set them up to be emailed to your team throughout the initiative so they can follow the progress.
Social Media Management
Set up your home Board to be a personalized social media command center. Pin the metrics you use every day as well as mention streams or spike signals, helping you address concerns or questions in real time all from one screen.
Gauge your brand's health in real time by creating a Board with sentiment metrics, conversation maps and signals widgets. Monitor closely so you can quickly amplify a positive brand story or get ahead of a potential crisis.
Market Research
Stay up to date with a Board detailing everything you need to know about your competition and your industry.
Set up a comparison Board matching up your metrics side-by-side with your largest competitor and check in often to see where you stand.
Learn More in Our Upcoming Webinar
Join us on Thursday, May 15 for an overview and demonstration of Boards. This webinar will showcase field-tested use cases of the power and versatility of this exciting new feature.