HootSuite is a 2012 Webby Awards Nominee ~ Vote for Us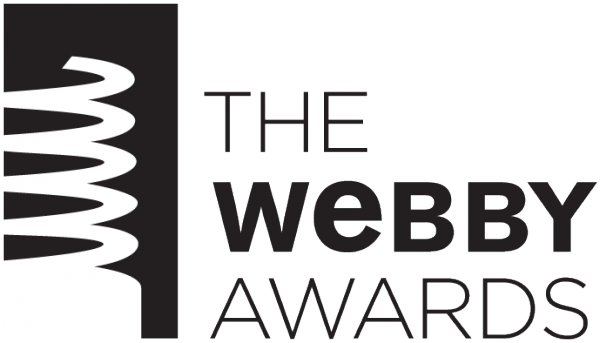 We're pleased to announce HootSuite for iPad has been nominated for the 2012 Webby Awards! HootSuite is honored to be 1 of 5 apps selected in the Social (Tablet & All Other Devices) Category alongside great apps like Showyou, SoundCloud, IntoNow, and Skype.
Voting is now open and ends April 26. Please help us take it home this year by casting your vote.
Click the badge below to vote: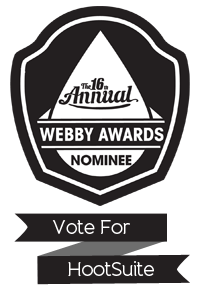 Simply select HootSuite on the ballot then sign in using your Twitter, Facebook, or Google accounts. Alternatively, you can also register with an email address. Once you've made your selection, click the "Confirm Vote" button.
5-Word Speech
Moving into its 16th year, the annual event recognizes excellence on the Internet and is presented by The International Academy of Digital Arts and Sciences which includes Web experts, business figures, luminaries, visionaries, creative celebrities, and former Webby Award Winners and Nominees.
In line with Webby Award traditions, winners have the opportunity to deliver a "5-Word Speech" which will be shared on the Webby Awards YouTube channel. Memorable speeches have come from Al Gore "Please don't recount this vote", Beastie Boys "Can anyone fix my computer?" and Stephen Colbert "Me. Me. Me. Me. Me."
Check out some of our favorite past speeches, including HootSuite users The Onion and TED:
The Onion (Warning – Adult Language):
TED:
If HootSuite wins, what should we say? Let us know your 5-word suggestions by tweeting at @HootWatch with the hashtag #5HootSpeech.
iOS for Owls
In addition to the tablet nomination, HootSuite for iPhone was also selected as an Official Honoree. Have you tried HootSuite for iPad or HootSuite for iPhone? They're both free and available at the App Store. If you haven't already, give them a spin!
HootSuite for iPhone and iPad

We hope you vote for HootSuite and appreciate your continued support. Don't delay as the voting period ends April 26th, 2012. Tell your friends!