10 Tips from the Best Companies on LinkedIn
Businesses looking to improve their Company Page on LinkedIn have a new resource to turn to.
A recent blog post by Lana Khavinson, a senior product marketing manager at LinkedIn, gathers 10 tips from organizations the business social network deemed to have the Best LinkedIn Company Pages of 2012.
The Walt Disney Company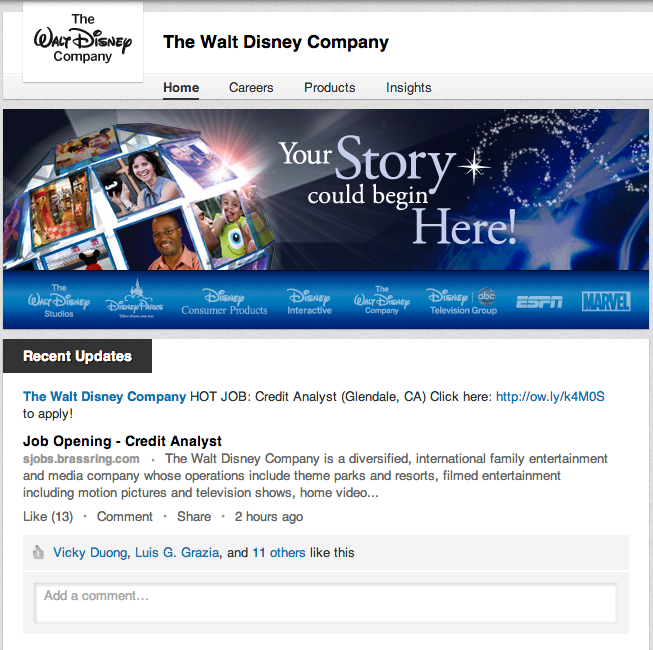 The Walt Disney Company is as adept at updating their Company Page as they are at capturing the imagination of young children. Their advice for businesses looking to improve their own page was to "Stay fresh by reaching out to your followers at least once a day, if not more."
You want followers to have a reason to check in every day, and possibly several times a day. The key to this is providing them value in the form of fresh content. Walt Disney's approach to this has earned them close to 200,000 followers on LinkedIn, an impressive figure.
CNBC
Business news network CNBC also tackles the subject of content posting on LinkedIn. Their tip for organizations looking to improve their Company Page is "Before posting an update, ask yourself – Would I want to read this story? Would I want to share this with my connections?"
As a news organization, CNBC knows that quality is just as important as quantity. Try to ensure that your updates are both relevant and interesting to your follower-base. In doing so, you increase the likelihood of sharing and, consequently, expanding your reach.
The IT Media Group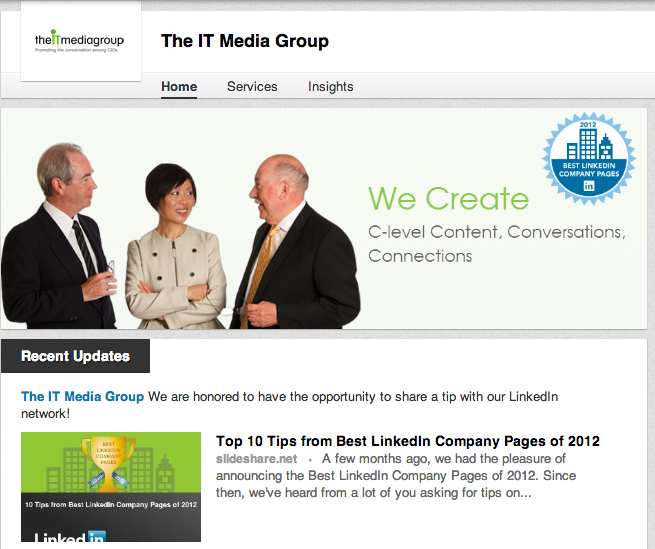 As a multi-media company specializing in C-level marketing strategy for IT sector, the IT Media Group had the opportunity to showcase their knowledge of social strategy with their own LinkedIn Company Page. They delivered.
Recognizing the social reach of their own employees, the IT Media Group sought their help in improving their company page. Their advice? "Encourage your employees to like and share your updates with their network. This helps grow your follower base."
For more tips on how to improve your LinkedIn Company Page from organizations like Magna Powertrain, Hubspot and Xactly Corporation, read the rest of Khavinson's blog post here or view her Slideshare below.
Stay tuned as HootSuite will soon be sharing its own set of "5 Best Practices for LinkedIn Company Pages."