Social media now informs every aspect of the buyer's journey—from first learning about a brand right through to post-purchase.
Whether we're looking for a new car or complaining about poor customer service, we're increasingly turning to social media to do it.
Take the example of the travel industry. In 2014, over 80 percent of travellers used social networks for inspiration when researching hotels or vacation destinations, according to a Google travel study.
On the one hand, this is great for brands. With a direct link to customers, brands have more ways than ever of connecting with and understanding their audience. But on the flip side, there's now so much data and so many touchpoints that keeping track and staying up to speed is pretty challenging.
So how can brands benefit rather than getting burned?
At Talkwalker, our expertise is social media analytics and the analysis of online data, so naturally we always think data can help. Through our work with clients in industries ranging from food and hospitality to software and finance, we've identified three key elements—three R's—that help our clients make the most of social data for customer engagement.
The 3 R's of customer engagement using social data
1. Research—know your community
Researching your audience, community, and potential customers has always been an important part of business. But with social media, the number of people publicly talking about your brand or industry has exponentially increased and the way that people talk and express themselves is changing too.
Our client, digital agency Lion & Lion, uses Talkwalker to analyze social media data around the coffee lover community for coffee brand Nescafe Dolce Gusto.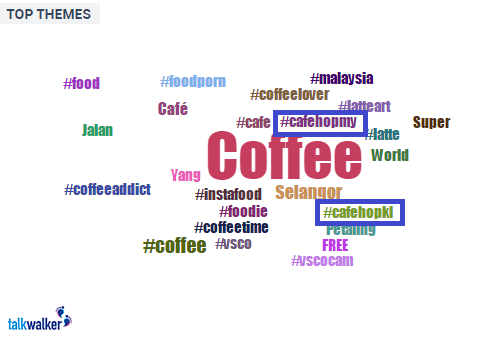 Using social listening data, they were able to identify not only the key hashtags and influencers within the community, but also the particular aesthetics that appealed to this community which they then used to reinvent Nescafe Dolce Gusto's social strategy.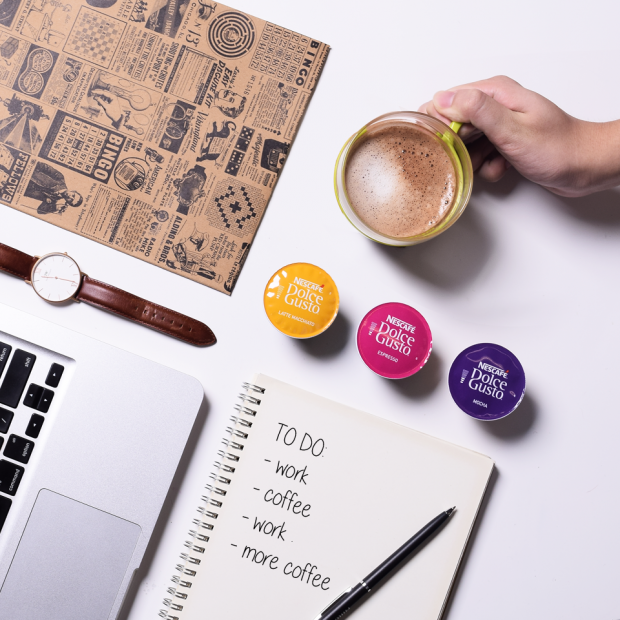 By understanding not just how to speak to their target community, but also how to present themselves to this community, Nescafe Dolce Gusto were able to increase customer engagement on Facebook and Instagram by a staggering 400 percent.
2. React—showcase your fans
In many ways, social media is the new word-of-mouth.
In the age of visual content, one of the best ways to both showcase your brand and reach your fan base is user-generated content (UGC). A study conducted by Ipsos and Crowdtap, revealed that millennials trust UGC just as much as professional reviews. UGC is also 20 percent more influential when it comes to purchasing and 35 percent more memorable than other types of media.
Here's an example of some great user-generated content produced by fans of the globally-loved chocolate spread, Nutella:
So how does social listening data fit in?
User-generated content can be found by searching for your hashtag, tracking @mentions, or monitoring brand and product keywords. However, people often won't add your brand name or hashtag to a post. In this case, you may want to use a social listening platform that is able to pick out brand logos in images.
By using data to identify the user-generated content that is having the biggest impact on a particular community, brands can make sure they showcase UGC that really makes an impact.
3. Repurpose—borrow from the best
The best practices for using social networks are changing all the time, as the big players add new features and new networks begin to make headway.
This means that brands, news media and individuals are trying out new things all the time to see what makes the biggest impact.
The secret? Keep a close eye on what's working and see if something similar can work for your brand.
It's possible to do this manually but analyzing social data can help you keep track of what's trending or popular at all times.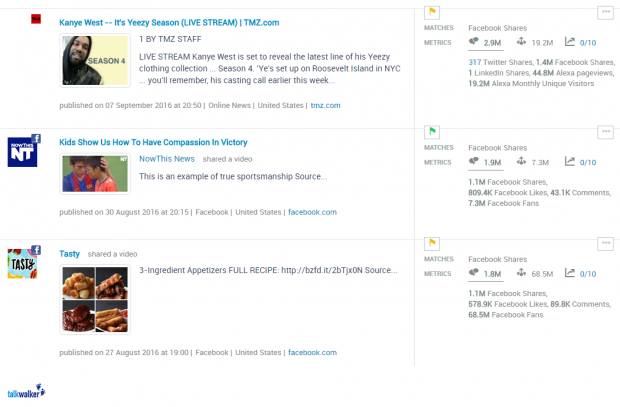 If you're able to use advanced search functions you can, for example, see which Instagram posts are getting the most engagement worldwide or which Facebook videos are getting the most shares.
By regularly sifting through the top performing content, you make sure you stay on top and up to speed with all the latest developments.
Stick to the 3 R's
To recap, the three R's of social media analytics for better engagement are:
Research: Understand the who, what, where, why, and how of your audience
React: Respond to your fans and find the best user-generated content to promote your brand
Repurpose: Stay on top of all social media trends and reuse the best ideas for your own needs.
Data can't always give you the exact answer you need to all your social media problems, but it can give you a strong basis to work from and ultimately find more effective ways of engaging your audience.
Register now for the largest free online social media conference—Connect via Hootsuite—and learn how to grow leads and close sales.