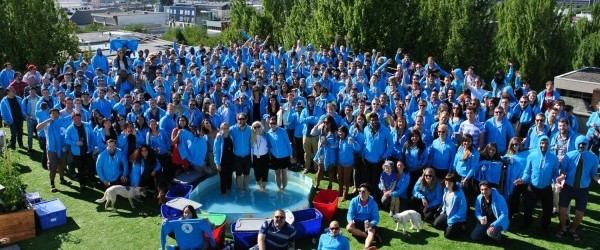 Hootsuite Closes $60 Million in Financing, Acquires Voice Technology Company
Today, we're happy to announce that Hootsuite has closed a US$60 million financing round led by a prominent global institutional investor. Existing investors Accel Partners, Insight Venture Partners and OMERS Ventures participated, as did technology lender Silicon Valley Bank. This latest investment brings Hootsuite's total financing to-date to US$250 million.
"This financing will help us scale even faster on a global level and bring the most innovative products to market. The strong commitment from investors during this time of amazing growth marks an exciting milestone for Hootsuite," said Ryan Holmes, Hootsuite's CEO.
More great technology coming to your dashboard
Hootsuite is continuing to grow and expand as we work to meet the needs of our over 10 million users across the world. Recently we acquired Brightkit to help individuals and enterprises manage every aspect of their social media campaigns.
And now, we're proud to announce that Hootsuite has acquired Zeetl, a social telephony company that will allow us to integrate new voice technology into our platform. Through the acquisition of Zeetl, we're planning on adding a new voice solution that will better empower customer service teams around the world.
"Acquisitions form an important part of our growth strategy," added Holmes. "We're expecting big things from the brilliant team at Zeetl and Brightkit and are looking forward to getting this technology into the hands of our customers."
What do you want to see from Hootsuite as we continue to grow? Submit your suggestions to our Feedback Forum.