4 Ways to Build a Passionate World Community Around Your Brand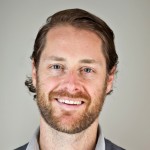 By HootSuite CEO, Ryan Holmes
Can your business make huge gains by building authentic relationships with every single enthusiastic user? Even the non-paying ones? Is it worthwhile to spend time injecting your brand with intangible elements like passion, empathy and heart?
Absolutely. Yes. And yes.
I believe these principles are paramount to business success because in large part they're how my company, HootSuite, grew from zero to three million users with no advertising budget. We spent literally no money on marketing, PR or advertising for the first 3 years of our existence.
Many people are puzzled to hear this. How did we do it?
Through passionate, proactive and on-the-ground outreach carried out by our incredible community department. (Assisted enormously by social media, of course.)
Led by my VP of Community Dave Olson—who helped me build the HootSuite brand—our community team of 18 staff and 100 global volunteers deploy a unique, grassroots approach to building a legion of loyal fans around the world. Here are four of their key tactics: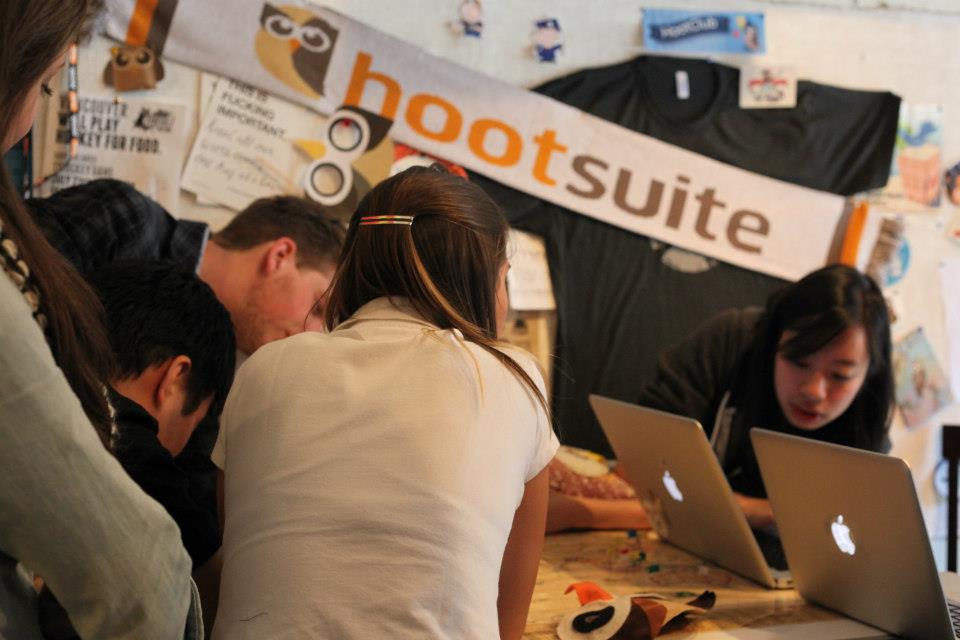 1. Be humble; get local. Launch international markets by taking a grassroots approach.
Huge companies have failed (and lost loads of money) by treating global markets the same as the US.
The key to successful international (and cost-efficient) expansion is reinventing your brand and product for each unique culture and market you enter. This is done through engaging with the local community and really getting to know it. It boils down to flexibility and focusing on the details.
When we see a growing organic market, we identify, reach out and build relationships with locals in the region (often using social networks like Facebook and Twitter). Sometimes they're bloggers, consultants or "digital influencers," who become interested in helping us out. The people on the ground also give us useful information, such as culturally specific norms or nuances (like simple dos and don'ts to avoid cultural taboos), so we can conduct business as smoothly and respectfully as possible.
Then we localize further through things like translation and organizing fun community events to spread the word. We also listen to what the local community wants. We make sure to integrate the most popular applications and social platforms in the region into our product.
At present, one of the community department's key roles is to engage with organically growing markets before "prime time," to research the culture and audience and soften the entry for sales and marketing.
Once upon a time our brand only existed in one country. Now it's in more than 20. China, Indonesia and Germany are just some of the regions we are most proud to have recently made successful forays into, and we think it's in large part thanks to our unique approach to localization.
2. Tell stories. A powerful brand is more than just a useful product.
"I like it when people tell us stories about how HootSuite has impacted their livelihood and their success….what the tool actually did for them. That's what's exciting to me." – Dave Olson, VP Community
Our community department currently has approximately 100 dedicated volunteers from around the world backing HootSuite up. They go to great lengths to promote our brand in their local communities often based on a single motivating factor: They believe in our story. And much of this story is that of our users.
We believe that storytelling around a brand must be a two-way street. So we take time to really listen to our users (whether they reach out through Facebook, email, Twitter or any other channel) and exchange stories of the HootSuite experience. One of the ways we do this is through Life of Owly, a community blog dedicated to sharing our company culture with the world, and also highlighting user stories through photos.
We've learned that it's a waste of time going into markets without a compelling story present. A case study or user experience is much more powerful than a bunch of technical jargon. You have to start the tale before strategic sales can be effective.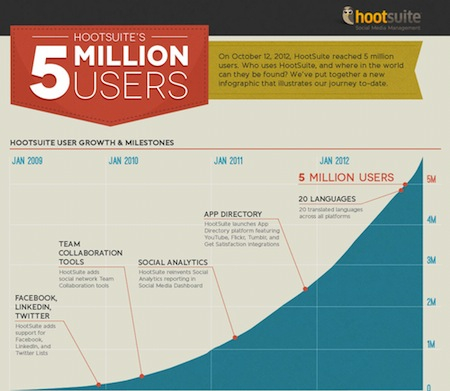 3. Cherish all relationships. Be authentic. Listen, listen, listen…then act.
Building a successful brand isn't just about ROI; it's also about building authentic relationships with people.
The key to this is to really listen. Even if it's one enthusiastic fan in Iceland or Siberia standing outside the crowd (This really happens!) who reaches out to us via a tweet or Facebook update, we need to pay attention and engage or respond accordingly. Everybody counts.
This is what differentiates the grassroots community approach from many others and what I think is key to our current hyper-growth and success: we always prioritize users first and our authenticity plays a key role in building relationships. A testament to this approach? We now have over 60 active Twitter accounts to effectively communicate to all of our users. We go to great lengths to ensure no tweet out to us goes unnoticed. Community managers are constantly on the front lines, reaching out to clients.
4. Enjoy the ride. Drink the Kool Aid. Eat the company dog food.
We're not under the illusion that we've figured out the formula for success. After all, our product is a social media management tool and we're operating in the ever-changing tech industry. But we are dedicated to continuously evolving and adapting HootSuite to make the user experience better and better for all of our millions of fans around the world.
Also important is that during this journey, my employees and clients alike truly enjoy what our product represents and what it can mean for them (…sometimes beyond expectations).
People get excited about social media because all of a sudden they can get more customers for their shop. Or raise money for the causes they care about most. Or make more friends, learn about other cultures…the list goes on. Our tool can facilitate dreams, and dreams aren't just about destinations—the journeys along the way are just as important. People want to volunteer for our company because they believe in this, and we're ecstatic to have them along for the ride.
This also applies to our internal culture. I think many of my employees believe working at this company is more than just a job. For one, it's become a lifestyle for many of them; being a part of something special. Furthermore, HootSuite is a tool they themselves use at work and in their personal lives to save time, be more efficient and social, and connect with each other daily. I hope they're also proud that their work has resulted in millions of users and over 1 billion messages sent to date through HootSuite.
This post was originally published on the LinkedIn Influencer blog, a new resource that brings together regular insights from hundreds of thought-leaders around the globe. To find out how you can follow world leaders, educators, industry experts and others (including HootSuite CEO Ryan Holmes), read this post: "How to Follow Richard Branson, Barack Obama and…Ryan Holmes on LinkedIn"