Community Manager Appreciation Day LIVE Hangout ~ #CMAD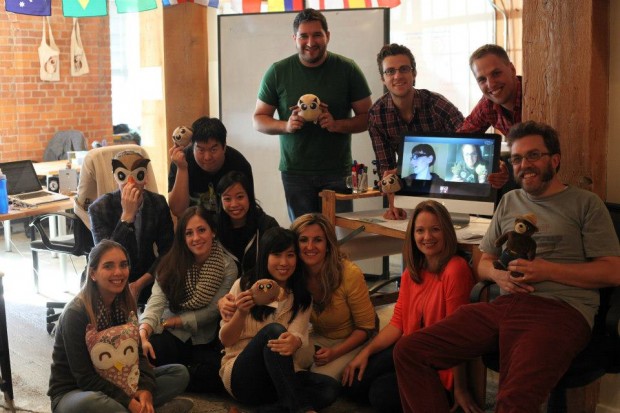 Hope everyone had a great community manager appreciation day!
With #CMAD fast approaching, we're pleased to give you the Community Manager Appreciation Day Hangout schedule for the epic 12 hour online extravaganza.
The festivities begin at 9am EST (GMT-5). Expect thought-provoking discussions on topics ranging from social enterprises, to the current landscape of community management, to social media for social good and a host of topics in between.
The #CMAD Hangout comes pre-sliced into 12 one-hour power panels. Each hangout features a rockstar panel of carefully selected industry experts, as well as a humble liaison from HootSuite to move things along.
They'll ham it up and discuss five pre-set questions… Of course, you can also expect plenty of friendly banter along the way.
Without further adieu, here is your schedule for The Official Community Manager Appreciation Day Google+ Hangout for 2013. All times are EST (GMT – 5).

9am – CMAD Around The World
How the role of a community manager differs internationally through different cultures from Japan to South Africa, and also,  what celebrations are happening globally.
Hoo's on the Panel?
10am – Forums and Moderation
When you're managing and moderating forums, you face unique challenges and issues. Hear from the leaders in this space on  the roles of moderators, their importance, workflow, legal issues and more.
Hoo's on the Panel?

11am – Marketing & Advertising Agencies
Working for clients means each community you manage is unique – with different goals, measurement methods and reporting structures for community managers. Learn from the agency side of community with folks from Edelman and R/GA.
Hoo's on the Panel?
Nooner – The Communities Of Google
You most likely use Google products daily. Whether it's search, GMail, AdWords, Google+ or YouTube, Google dominates our online activity. Curious how Google manages all these different communities? So are we!
Hoo's on the Panel?
1pm – The Social Media Higher Education Landscape
Of course you cherish your college days. Nothing says community quite like the bond between you and your  alma mater. Learn communities role higher education from recruiting to curriculum.
Hoo's on the Panel?
2pm – Social Business with The Community Roundtable
The Community Roundtable specializes in educating digital and social businesses and enterprises, and how community fits into a new age of social businesses. Also, how to deliver a measurable business ROI from social media
Hoo's on the Panel?

3pm – Content Curation
Content is one key responsibility for community managers. Learn the art of curating great content from some of the great minds behind the new and disruptive curation tools in the tech space.
Hoo's on the Panel?
4pm – Internal Communities 
Learn how to effectively streamline your social enterprise by establishing internal communities. Join Maria Ogneva of Yammer as she talks with the people who run internal communities at various organizations.
5pm – How To Build Community Within Different Departments 
It takes certain skills to build community through different departments in any large company. The HootSuite Owls are especially savvy at navigating this tricky landscape. Learn how HootSuite cultivates a powerful internal culture and community throughout the company.
Hoo's on the Panel?
6pm – Where Social Meets Media
Managing communities within a media publication presents a unique challenge – somewhat different from those of your traditional community management team. Publications deal with tons of traffic, and thus have to continuously moderate 'fires,' comments, among other things. Learn from some of the industries brightest community managers.
Hoo's on the Panel?

7pm – Hospitality and Entertainment
Showcasing leaders in the entertainment space, they'll discuss tactics to cultivating a community specific to hospitality and entertainment industries.
Hoo's on the Panel?
8pm – Social Media For Social Good
Non-profits are using social media in some of the most creative and innovative ways. They're in a unique position because they routinely operate on a shoestring budget. Learn from the masterminds behind some amazing recent non-profit, community-driven initiatives.
Hoo's on the Panel?
Still with me? Great!

Will you be joining in on the #CMAD hoopla?
Make friends with your noble Community Manager Appreciation Day panelists and follow the convo on game day by subscribing to the CMAD-Panelists Twitter List.
Finally, save the date for Monday Jan 28. You won't want to miss both the valuable intel and the collective awesomeness that is Community Manager Appreciation Day.
Remember to join in on the fun and share this with your friends as well.
Please, share your plans in the comments
What panel are you most excited for? And how else do you plan on celebrating #CMAD?