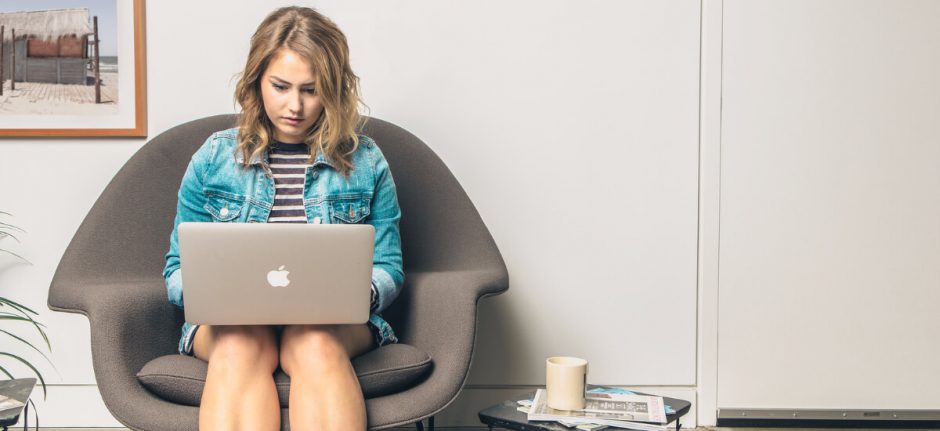 New and Improved Hootsuite Streams Help You Engage Better
Over a year ago, a Tweet like, "@Hootsuite get with the times! UI is supposed to look good these days!" wasn't uncommon. We've been working hard to improve the look and feel of Hootsuite and today, we're yet another step closer.
We're happy to announce that we've simplified your Hootsuite Streams and their message display to make it easier to view, manage, and engage.
What's improved:
Easier to reply, share, like, and comment (and assign to teams)

Automatically view entire Facebook and Instagram comment threads

Easily show expanded Twitter conversations

Stream feeds refresh automatically

Wider message fields and larger, clearer font

Ability to choose stream size
We've standardized Hootsuite Streams and the messages within to improve your experience. Now, each message looks and feels similar to how it would on Facebook.com, for example. We've also added new message features to help you better engage with your audience. Let's explore how engagement within Hootsuite's new Streams works.
How it works:
In this updated experience, here's a typical stream: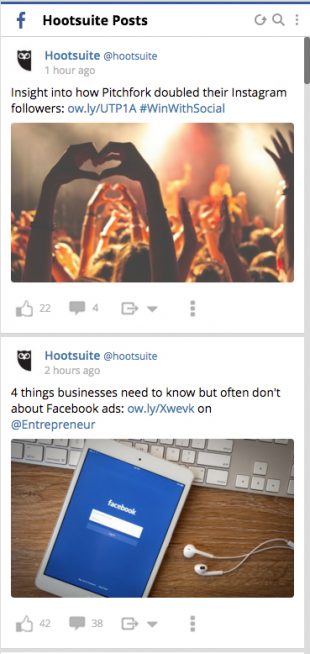 You can choose one of three stream size options: compact, standard, and comfortable.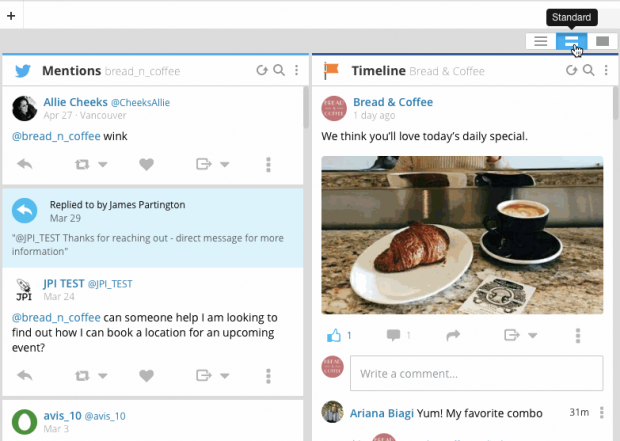 All streams automatically update as new messages are published and posted on top. You'll notice that under each social message is a variety of engagement options for quick use. Here's what they all mean.
What each engagement icon does:

Pro Tip: You'll notice a number alongside some of these icons. This indicates the number of engagements, or likes, comments, and shares any given post has received.
Here's what a Tweet looks like:                           
Here's what an Instagram message looks like: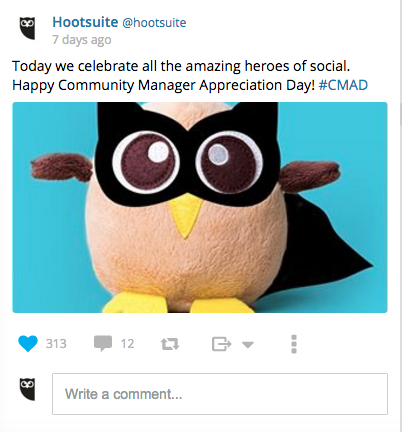 Here's what a Facebook post looks like: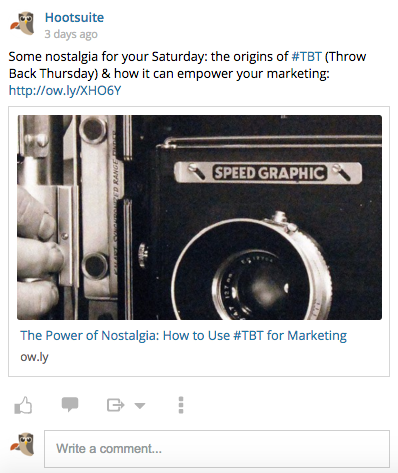 Notice that you can easily add comments within Facebook and Instagram.
Here's an example of an in-stream message with multiple comments. Directly below the message, you can write a comment and see the conversation thread. You can also view images within comments in-stream.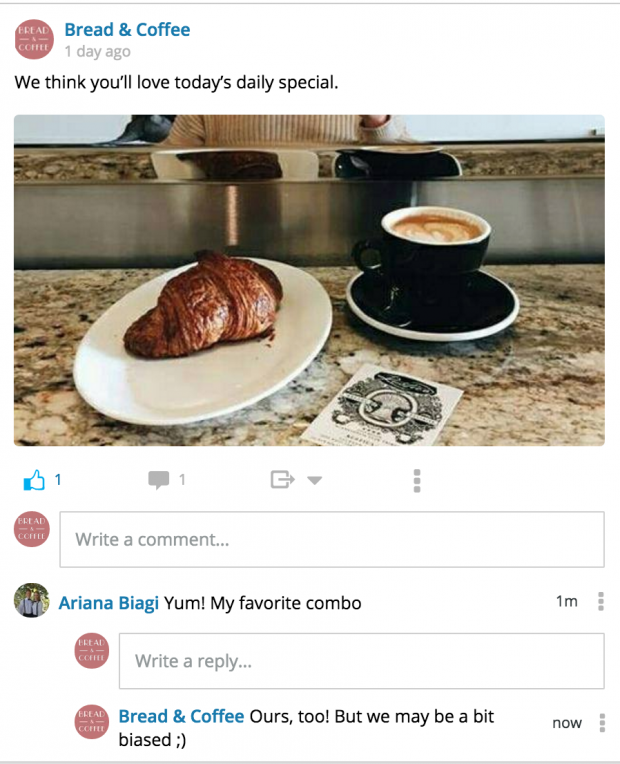 When there is a high volume of comments, simply select "View more comments" to expand the view. Within the comments, you can like, assign (where applicable), or delete individual comments by selecting theicon.
To write a comment within Twitter, simply hit the reply arrow. Any Tweets with multiple comments will have a "Show Conversation" link at the bottom of the message. Click that to expand or hide the comment thread automatically within the stream.
To learn even more about building an audience through engagement, check out the video below. And if you have any questions about the new and improved streams, feel free to reach out to @Hootsuite_Help on Twitter.
Start engaging your audience better on social, try out the new Hootsuite Streams today.