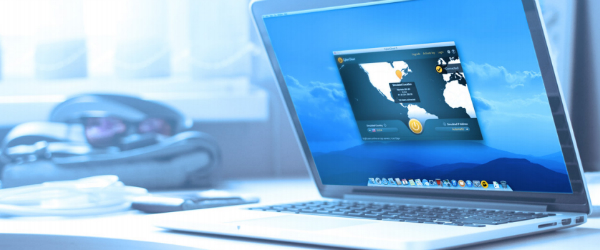 Find New Markets with Real-time Data: A Case Study with CyberGhost
This is the story of how CyberGhost—an online privacy service based in Bucharest, Romania—used advanced real-time data and geo-targeting to gain 30,000 new users and help to fight against internet censorship.
To fight against internet censorship, you need to spot trends before they become mainstream news stories.
Last year, CyberGhost began detecting local conversations in Turkey. The government was threatening to "wipe out Twitter" after Turkish users took to the site to spread allegations of government corruption. On March 20th, 2014, the Turkish government officially banned Twitter.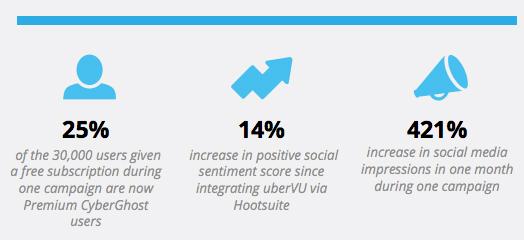 Finding new markets with advanced real-time data and geo-targeting
As local conversations began to surface and the Turkish government threatened censorship, the CyberGhost team needed to tap into local conversations and connect with key influencers. Reaching local markets around the globe is a challenge in itself—especially when large-scale censorship on key communication channels looms around the corner.
Oana Ciobotea, CyberGhost's Social Media Manager, and her team use uberVU via Hootsuite to identify countries and regions that might be experiencing internet censorship and engage in geo-targeted conversations on social. This gives them a chance to offer their internet services and raise brand awareness in new markets—increasing product signups, while drawing global attention to the censorship issues at hand.
With her uberVU via Hootsuite dashboard, Oana Ciobotea listens for trending stories around the CyberGhost brand, their products, and competitors. She also listens for spikes around censorship-related keywords and influencer mentions on Twitter. The Signals feature in uberVU via Hootsuite shows them of important trends and changes in the data set based on conversations happening locally.
Because she's mining social data for keywords such as censorship, she was able to pick up early warnings of Turkey's Twitter ban that were trending in local social conversations. "We are very focused on the signals uberVU provides from social conversations," says Oana Ciobotea. "Signals are a tremendous help in identifying hot conversations around—in our case—censorship, bans, and privacy violation. As soon as we were notified about the Twitter ban in Turkey, we researched quickly and took action."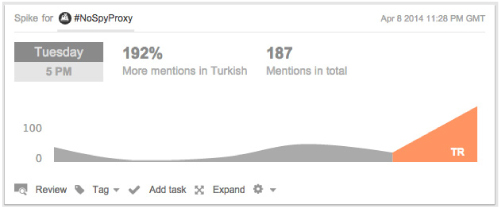 Informing business decisions with social data
Seeing a trend forming before it's gone viral meant that CyberGhost had that much more time to be strategic and plan an effective campaign. After confirming the situation and translating the campaign information to Turkish, CyberGhost launched an "Internet Is Freedom" landing page, where people with a Turkey IP address could sign up for a free Premium account. They then connected with the individual users, shared their campaign against blocking Twitter access in Turkey, and invited them to join the cause for Internet Freedom.
Using uberVU via Hootsuite, they redirected trending conversations to their campaign landing page and connected with Turkish journalists to help spread word and get real time updates.
"Once people in Turkey were using our service, they'd connect with us on Twitter and ask for further help or thank us," says Oana. "We usually engage directly on Twitter because people react so much faster on this social network."
The impact: Advocating for free, uncensored internet access
"Just by offering our help we had huge social media coverage—our RT rate saw 435% growth," Oana states. "And 25% of the 30,000 free users are now paid users of CyberGhost, which is a great ratio."
During the month of March 2014, CyberGhost saw 8,000 new daily Turkish users. When it comes to measuring online success during global and local campaigns like this one, Oana says that "uberVU is our analytics weapon of choice."
From January 2014 to 2015, CyberGhost saw 380% increase in online mentions. Not only are they increasing brand awareness, they're seeing a significant increase in positive mentions—from 20% to 34% since integrating uberVU via Hootsuite into their workflow. With over 4 million users, CyberGhost is en route to ensuring unrestricted access to information.