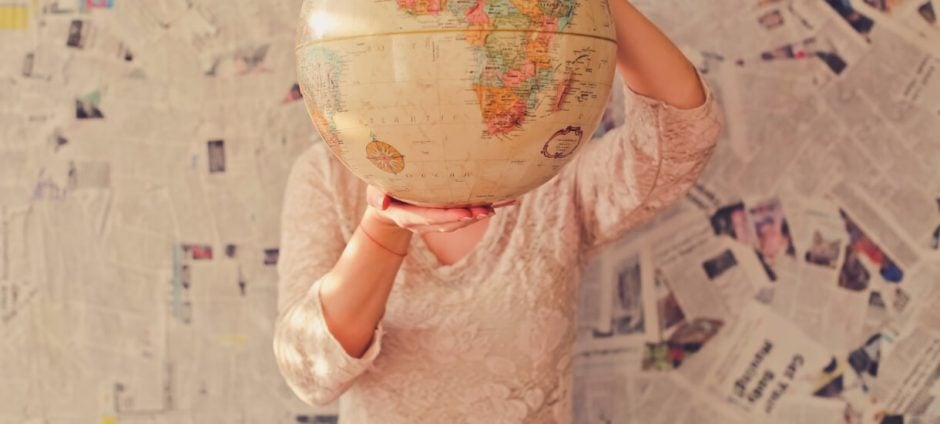 How One Travel Brand Uses Social Media to Reach a Global Audience
Social media continues to change the way we buy. As a global brand, how do you adapt to reach your customers?
In this episode of the Hootcast podcast, we chat with Arnaud de Broves, digital marketing manager at leading hotel operator AccorHotels, about their strategy for reaching customers at every stage in the buyer journey.
Hootsuite's Jaime Stein follows up with tips for brands looking to better connect with customers on social.
Press play to hear the show in its entirety, or if you don't have a set of earbuds handy, read the transcription of our conversation with AccorHotels below.
In this podcast you'll learn:
Why it's important to reach customers on social
How global brands do social across timezones
What the "experience economy" is and why it matters
How brands are delivering amazing experiences on social
Q&A with AccorHotels digital marketing manager Arnaud de Broves
How has social media changed the tourism and hospitality industry? Why do you believe it's important for hotels to adapt to these changes?
Around 77 percent of travelers look for their next travel destination on social media. During their stay—whether they are in a hotel, Airbnb, or hostel—one third of travelers publish pictures on their social networks' personal accounts. So we know that our customers share their experiences on social media. Therefore, any travel-related company has no choice but to be active on social media, too.
What has AccorHotels been doing to adapt to these changes to be more customer-centric?
We have identified the customer journey of an AccorHotels client with seven steps. These steps are: dream, select, book, prepare, stay, share, and return. Our digital plan aims at being present at each step of this journey.
Today we own around 4,000 Facebook Pages within the AccorHotels group. We came up with a solution to give our local teams and hotels the opportunity to become more efficient when it comes to managing their social accounts.
Our solution is the Social Desk. The Social Desk is the AccorHotels global tool aimed at enhancing our social presence at every stage of the journey and helps our brands and hotels be more efficient.
It has been built around three pillars. The first one is the inspiration platform, which has example content for our local brands to get inspiration. The second pillar is a training platform where teams can learn about social networks and how to manage them. And the third pillar is the management tools that we offer to the hotels. Two of them are Hootsuite Amplify and Hootsuite Enterprise, which are adapted for all hotels to manage their social media presence.
AccorHotels has over 4,000 hotels in 92 countries on five continents. As a global brand how does the Social Desk allow you to give a consistent experience to all your customers in every region?
One of our big aims over the next 12 months is to increase social media maturity across all departments. By bringing everyone to a similar level with training, consistent content, and social management, we can offer a consistent experience across 4,000 hotels globally.
And what is the thinking behind an innovation like the Social Desk?
The main idea behind the Social Desk is to change the way we manage social media among our brands' teams, which includes strategies, guidelines, and recommendations for the hotels.
Before the Social Desk, our hotels' online presences were very isolated from one another. That's when we realized we needed a global tool. The Social Desk provides one tool adapted for multiple teams, which is key for the success of our hotels.
Well, it definitely sounds like the right tool given what you're trying to accomplish. So, in your experience do you have a success story that you could share with us about the Accor Social Desk?
A big goal of the Social Desk is to have 100 percent of our hotels active on social media. If we take Facebook, for example, in one year we achieved 1,500 active pages when there were only 700 a year ago. We see this increased adoption as the first big indicator of success.
One last question for you. In one of your talks here at Hootsuite I heard you mention the 'Thank You Score.' Could you tell our listeners about what that is and what it means to you?
The Thank You Score measures the happiness of our customers on social media. For example, if someone complains on Twitter saying that a hotel bathroom was dirty, our goal is to end the conversation with a message from this customer saying thank you to customer care. It means that we've fixed the problem and that the customer who was angry is now happy with the relationship that we have.
I remember you saying people are just as likely to Tweet or post about a problem as call the front desk. So to be able to monitor guest feedback and turn customer complaints into a thank you or positive experience means that a guest is more likely to recommend or re-book with you in the future.
Absolutely. It's very important that we never forget the last two steps of the consumer journey, which are share and return. We're much more likely to get positive reviews on Booking.com, TripAdvisor, or Facebook—and of course, return—when the customer is happy.
Exactly. A successful customer journey ends in a bit of a loop. And that is definitely important here in the tourism and hospitality industry, but really this thinking can be applied to any business out there.
Thank you for joining us and sharing your story.