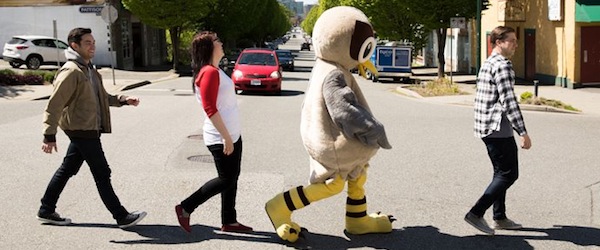 The HootSuite Story: Webinar Available On Demand
HootSuite's webinar, Living and Breathing Social: The HootSuite Story, is now available for on-demand viewing.
Join members of HootSuite's executive team, Dee Anna McPherson, VP of Marketing, Darren Suomi, GM Americas, and Ambrosia Humphrey, VP Talent, to learn how HootSuite uses social media to:
amplify campaign messaging
increase customer satisfaction
hire better quality employees and
generate more sales leads
Webinar Highlights
Dee Anna, Darren, and Ambrosia revealed how HootSuite uses social media to support business objectives throughout the organization.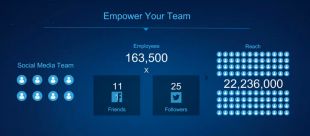 Dee Anna McPherson, VP of Marketing described the unique role of the marketing department in the social organization. HootSuite practices an "empowerment" model, in which designated teams in the marketing department create social content, education, processes, and best practices for the organization. These resources empower employees in every department to engage with customers, influencers, partners, and prospects. "It used to be that you could hire social media managers and consider that social box checked," Dee Anna explained, "but today it's really about pushing beyond that and using social media to drive your business forward." Watch the full webinar to find out how HootSuite leverages social media as a strategic asset for the entire company.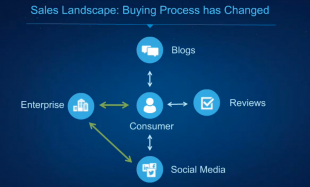 Darren Suomi, GM Americas revealed how HootSuite's growing and distributed sales organization uses social media to drive revenue. He showed how social selling methods "open doors that wouldn't have been open for you before." At HootSuite, our sales representatives understand that social selling is both a sprint and a marathon. The "sprint" occurs when we identify opportunities to solve an immediate need. In these situations, our sales teams delight prospects with proactive assistance and close deals relatively quickly. In contrast, the "marathon" aspect of social selling is about building strong, authentic relationships over the long term. Our sales representatives are always making new connections through social media, allowing them to help prospects later on when they're ready for our products and services.
Darren also explained why social media security is vital to mitigating risk and achieving business results in the sales department. Watch the full webinar to find out how HootSuite has safely activated our entire sales department on social media.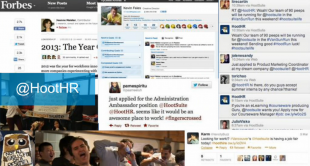 Ambrosia Humphrey, VP Talent showed how HootSuite has used social media to recruit, engage, and retain world-class employees. Getting the human resources team involved in social media involved "a lot of blood, sweat, and tweets" in the beginning, but the results have been felt throughout the company. Ambrosia revealed how her team uses social media to cultivate a respected employer brand for HootSuite, attracting quality talent through community-building, not just job postings. Social recruitment tactics have helped HootSuite rapidly build out a global organization, all while keeping recruitment costs lower than traditional methods would allow. Ambrosia also explained why social media is critical to developing employees into change leaders. HootSuite believes that collaboration, open communication, and creativity are key factors for employee success in the modern workplace. Watch the webinar today to find out how HootSuite uses social solutions to engage employees and drive innovation.