Flying Formation! Organize your social business with HootSuite Teams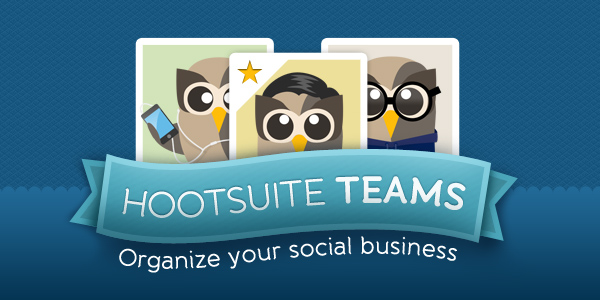 Social media is the most disruptive technology we've ever seen. And it's the reason HootSuite was built – to help manage the firehose of conversations and networks that come with it. But how do you increase efficiencies while working with clients and colleagues without compromising brand consistency or losing control? According to many leading experts, once you have decided to tackle this challenge, you start by organizing and empowering your team to manage social media effectively.
For this reason, HootSuite is pleased to introduce new HootSuite Teams, a collaboration functionality launched for powerful control of company-wide social media management. Scalable and intuitive, the new toolkit enables teams to be built organically. Managers enjoy top-down control, with user-friendly tools for scheduling, assigning and vetting messages. See it in action:

Organize Your Owls
Organizations of all sizes will benefit from the upgrade –  whether your social team is two, twenty or two-hundred strong.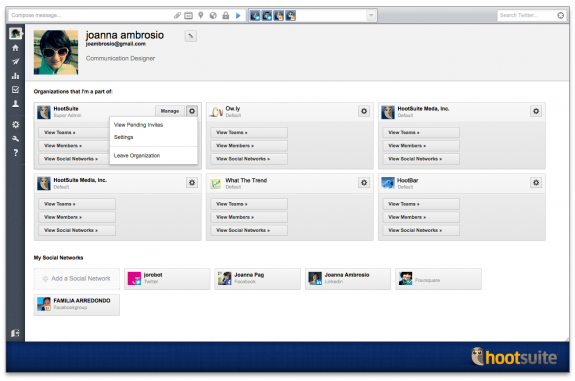 While HootSuite Teams was primarily built for both our enterprise and small business accounts, social agencies will also enjoy the functionality to manage multiple client accounts without overlap. Brick and mortar business will enjoy the functionality to manage various locations' accounts and profiles, and large organizations will benefit from the consistent experience and global governance across multiple teams that manage independent social media needs under one consistent corporate tool.
With HootSuite Teams you can:
Assign messages for follow up
Save draft messages privately or for the team
Share search streams for consistent management
Add multiple social networks to a team
Connect team members to multiple teams
Report on team activity and outcomes
And more!
Built For You
HootSuite Teams functionality incorporates valuable user feedback and enables users to integrate a social media management strategy that maps to every unique organizational structure. Why try to restructure your workflow to fit technology when it can be customized for you? Based on learning and input from many of our customers with both small and large teams, HootSuite Teams provides the flexibility for businesses to create organizational structures that reflect their real-life counterparts. Whether by department, product line or region – it's up to you.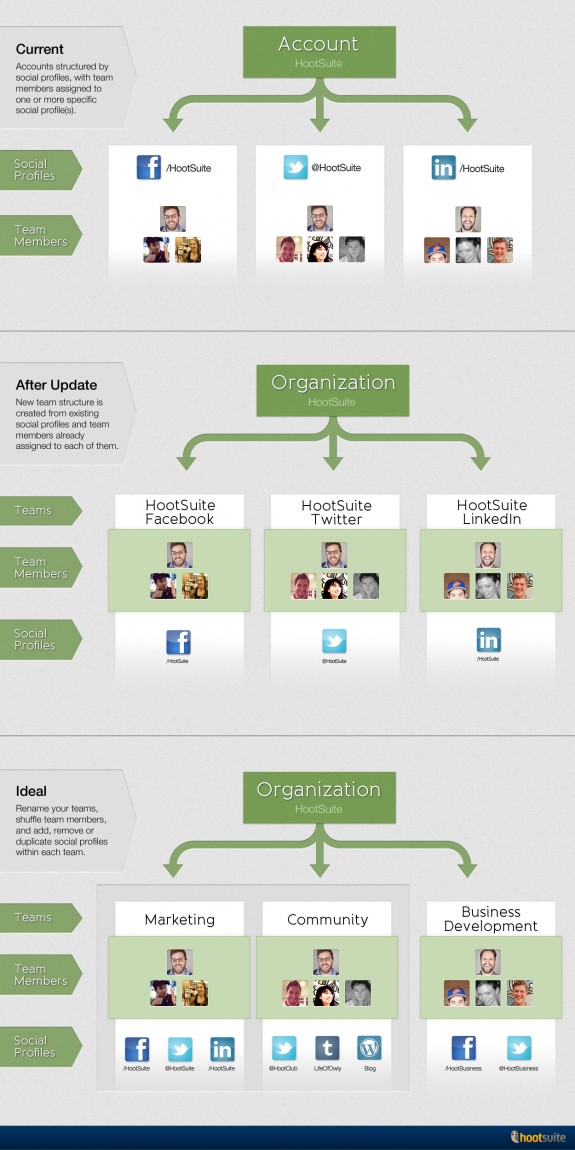 The result is a new system that works not just for customer-facing teams but for all your teams – including sales, human resources, public relations, marketing and support.
Permissions for your Parliament of Owls
Three levels of Permissions – Organization, Team, and Social Profile – ensure teams can operate efficiently and securely. These can be managed on a Team and an Organizational level for the greatest level of control.
Already Using Teams?
If you're already a HootSuite Pro or Enterprise user and you'd like to learn more, find out what's new with HootSuite Teams. You'll learn the best way to tailor your Organization as well as find a helpful FAQ (available in español and português), Migration InfoSheet and support articles. Rest assured: after the update, new team structures are created from existing social profiles and the team members already assigned to them.
Learn with HootSuite University
HootSuite Teams transforms your dashboard for the better. Setting you up for success, making team collaboration simple but effective, let HootSuite University help you understand HootSuite Teams as the ultimate social team workflow tool.
What do you think?
We can't wait to hear what you think of HootSuite Teams. Let us know your successes and challenges by Tweeting @HootWatch or dropping us a line on our Feedback Channel.
Have questions about HootSuite Teams? Tweet @HootSuite_Help.
Did you like the song featured in the introduction video? The track is called "Loveless" off the album "Little Mountain" by Vancouver-based band, Said the Whale. Follow them on Twitter @saidthewhale and find more music at http://www.saidthewhale.com/
Get your owls in flying formation with HootSuite Teams!