As the fastest-growing social media platform, TikTok's become a non-negotiable part of social strategies for businesses both small and large. If you're ready to turn your lurker account into an actual business, it's time to learn how to change your TikTok username.
Luckily, changing your TikTok username is a cakewalk (but with some caveats). In this article, we'll cover how to change your username and a few best practices to help you create one that's on-brand, memorable, and, most of all, timeless.
How to change your TikTok username in 5 easy steps
If you've already got a new TikTok username in mind, it just takes five quick steps to change your current one. This is all you need to do:
Step 1: Fire up the TikTok app on your iOS or Android device. Log in with your existing credentials (username and password), QR code, phone number, or social login.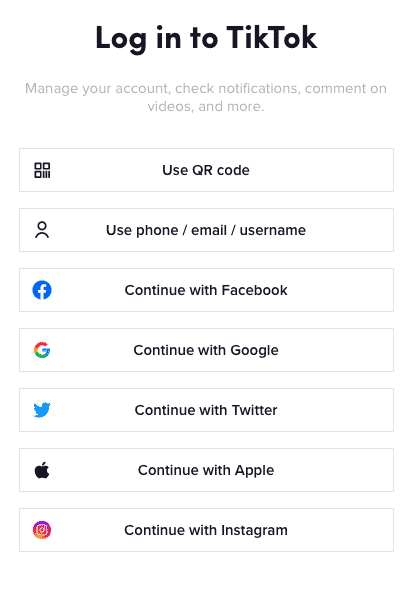 Step 2: Select the Profile tab on the first home screen; this takes you to your profile section. Once there, click on the Edit Profile button.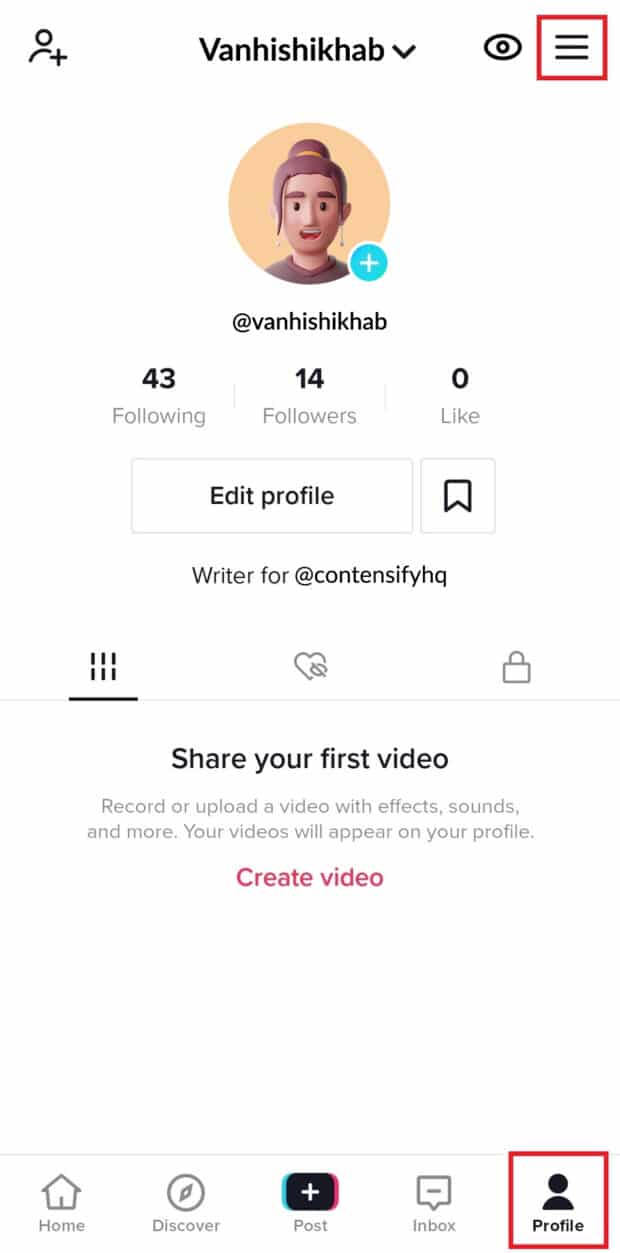 Step 3: Click on the Username section (it should have your current username highlighted).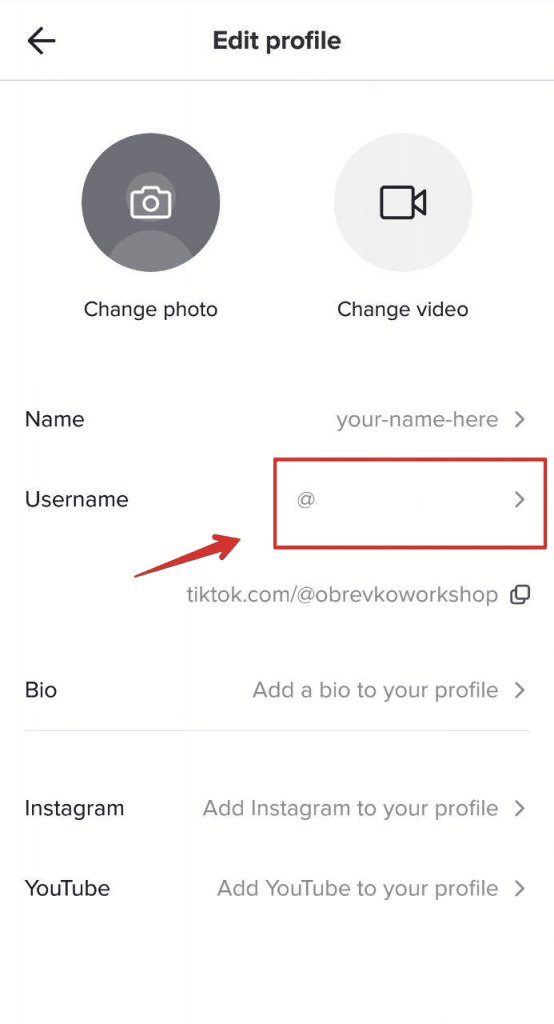 Step 4: Clear your current username and enter the new one in the space provided.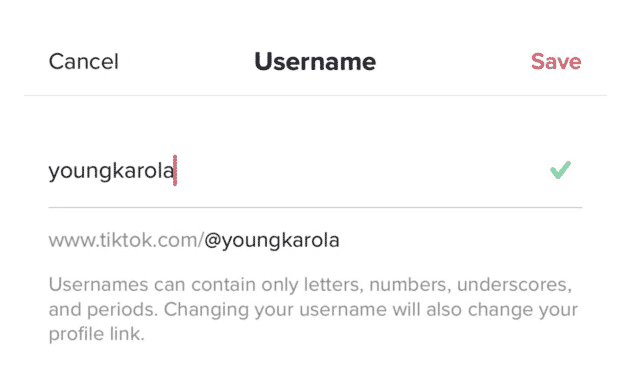 Step 5: Click on Save. And you're done!
Before you click save, TikTok will quickly check through its database of millions of existing usernames to check if the one you want is available.
If your desired username is unavailable, you'll have to choose something else (more on this later). If it is available, you're all set!
Just make sure you're confident in your choice—and don't make any typos! TikTok only allows you to change your username once every 30 days, so if you make a mistake, it'll take a while to fix it.
How to change your TikTok display name
Happy with your username, but ready to update your display name? Changing your display name on TikTok is also pretty simple.
After following Steps 1 and 2 from the previous section, tap on the Name section (instead of username).
The process here is the same, too. Just clear your current display name and enter the new one in the space provided.
Then click on Save, and you're done!
And like the username change limitation, TikTok makes you wait seven days before changing your display name again. The wait isn't as long, but still, watch out for typos.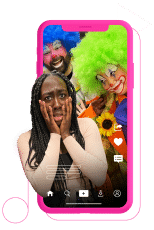 Post TikTok videos at the best times FREE for 30 days
Schedule posts, analyze them, and respond to comments from one easy-to-use dashboard.
Try Hootsuite
6 best practices for choosing a TikTok username
Choosing a TikTok username that works for your brand or business is pretty easy.
Here are some best practices to make sure you ace your next TikTok username.
1. Align your username with your niche
If you're just starting out on TikTok and don't have a brand name that you have significantly invested in, think about choosing a username that best aligns with your niche or vertical.
In essence, you want your audience to recognize your TikTok content at a glance.
For example, Dublin-based makeup artist Rebecca Malloy has been serving some serious looks on the platform. Her username (and display name) tell you exactly who she is and what she's all about. And with almost 200k followers, it seems pretty clear she's made an impact.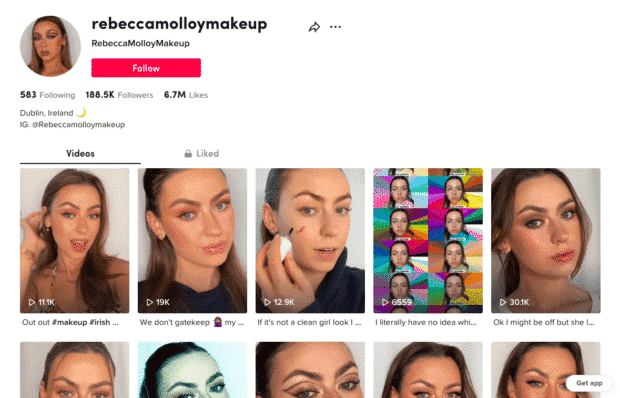 Source: RebeccaMolloyMakeup on TikTok
2. Ensure your username is concise and easy to remember
Your username should be clever and creative. But if it's not easy to remember, it isn't scalable. And wasn't that the whole point of this thing? To make your brand scale on the platform?
Most popular TikTok creators and brands have followed this rule to a T. And so should you!
3. Keep it as close to your brand name as possible
Ultimately, you want your audience to know you by your brand name more than anything else. That's how it will pay off even better in the long term.
If you've already spent valuable time, money, and effort building your brand, make sure your TikTok username leverages all of that powerful brand equity.
There's a reason that big brands like Chipotle, Guess, and Red Bull use their brand names in their usernames.

Source: Chipotle on TikTok
4. Avoid unnecessary letters, numbers, punctuations, or symbols
It's tempting, but if @yourbrandname isn't available as a potential username, don't choose @yourbrandname11, @.your.brand.name, or another variation that will condemn your brand to a keyword search blackhole.
Any unnecessary complications to your username will make it harder for your target audience to find you. A simple TikTok username can boost your discoverability on the platform.
5. Maintain consistency across all your social media handles
This one might sound like Brand Management 101, but you'd be surprised how many budding brands make this mistake.
Your TikTok username should be the same as your most followed social media account or the closest variation of the same.
This way, when you grow your following and brand, it will be easier for you to scale across all these channels in the long run.
Here's a great example of one TikTok creator, Melissaswardrobe. She has maintained a consistent presence across Instagram, Twitter, Pinterest, and more.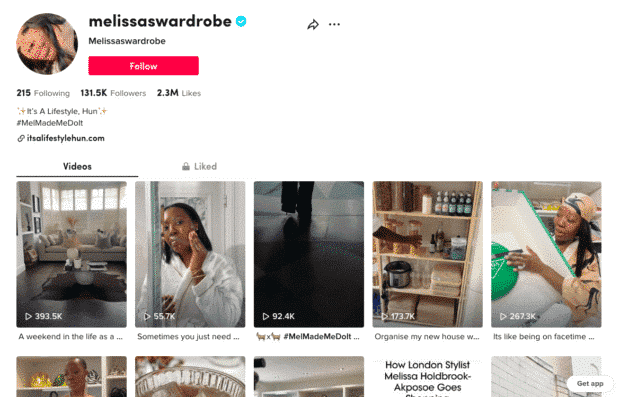 Source: Melissaswardrobe on TikTok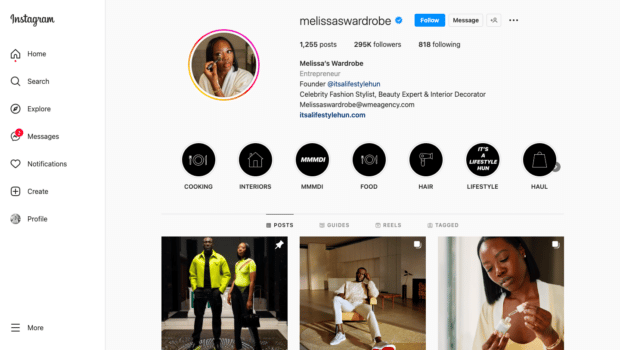 Source: melissaswardrobe on Instagram
6. Pick something that can stand the test of time
A timeless TikTok username should be three things: memorable, easily brandable, and readily available on most, if not all, social media platforms.
Free AI TikTok username generator
Tell us about yourself and let AI come up with username suggestions for you.
Frequently asked questions (FAQs) about TikTok usernames
How do I get a unique TikTok username?
If your brand or business is new, it's a good idea to do your research before committing to a name. That should include checking social platforms like TikTok to make sure your desired name (or a close variation) is available.
If your brand name isn't available on the platform, try adding descriptive words to help your audience understand who you are. Check out the best practices shared above for more tips!
How do you change your username on TikTok?
Changing your username on TikTok is fairly straightforward. All you need to do is login to your account, head over to your profile and edit the username in the field provided.
How often can you change your TikTok username?
You can only change your TikTok username once every 30 days.
How can you change your TikTok username before 30 days?
You used to be able to change the date and time settings on your phone to skip the 30-day waiting period. Unfortunately, that's no longer possible.
How do you change your username on TikTok on a computer?
To edit your TikTok profile on a computer, you will need to log in to your account from your desktop browser. Next, go to your profile and click on the Edit Profile option. This is where you can change your username on TikTok.
Does your username matter on TikTok?
Your username on TikTok directly impacts how your audience perceives you and your content, so yes, it matters (a lot).
Where can I find unique TikTok username ideas?
Read our list of unique TikTok username ideas, plus strategies for coming up with creative ones.
Grow your TikTok presence alongside your other social channels using Hootsuite. Schedule and publish posts for the best times, engage your audience, and measure performance — all from one easy-to-use dashboard. Try it free today.
Grow on TikTok faster with Hootsuite
Schedule posts, learn from analytics, and respond to comments all in one place.
Start your 30-day trial