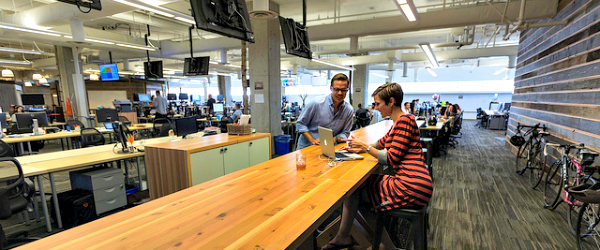 Introducing the #HootJobs Hootsuite Recruiter Chat
Has there been a time in your career when you were curious about learning what it's like to work for a company, or maybe learn more about their interview process, but had difficulty knowing who to reach and how to reach them?
That's a fairly common challenge when it comes to searching for a job. We get that frustration, and we're excited to introduce a new Twitter chat hosted by our recruiting team to answer some of these questions and help you better understand career opportunities and what #HootsuiteLife is all about.
The new #HootJobs chat will be held every other Wednesday from 12-1pm PDT beginning 6/3. The chat is designed to give you direct access to the recruiting team, and answer any questions you may have about the interview process, career growth, culture, global offices, best/worst part about working at Hootsuite, or even our Quidditch team (yes, our Quidditch team). Ask us anything.
Each chat will be hosted by members of our recruiting team, as well as special guests from some of our hiring teams across our global offices. You can get to know more about our recruiting team below, and connect with them on Twitter and LinkedIn.
We're really excited to remove some of the typical job search mysteries from the process and answer any questions you may have. We hope to see you on Twitter!