HootSuite Named as LinkedIn Certified Developer and Adds Company Pages, Groups and Job Search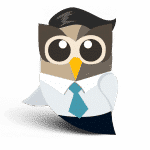 HootSuite is pleased to announce deeper LinkedIn® integration with the addition of LinkedIn Company Pages and Groups – along with Profiles – to the market-leading social media management system. The new tools will allow brands to easily and securely share company messaging on the popular social media network for business.
Further, LinkedIn announced HootSuite as a charter member on the new LinkedIn Certified Developer Program at the company's Connect 11 conference held in New York City during Advertising Week.
LinkedIn to HootSuite
By using HootSuite to manage LinkedIn, companies will have the ability to pre-schedule updates, customize search columns, plus invite team members to participate in the conversation without sharing passwords.
Specifically, these features can help companies enhance sales lead generation and HR recruiting efforts by sharing professional expertise, publishing company status updates, and promoting job opportunities – all from a centralized, secure communications hub.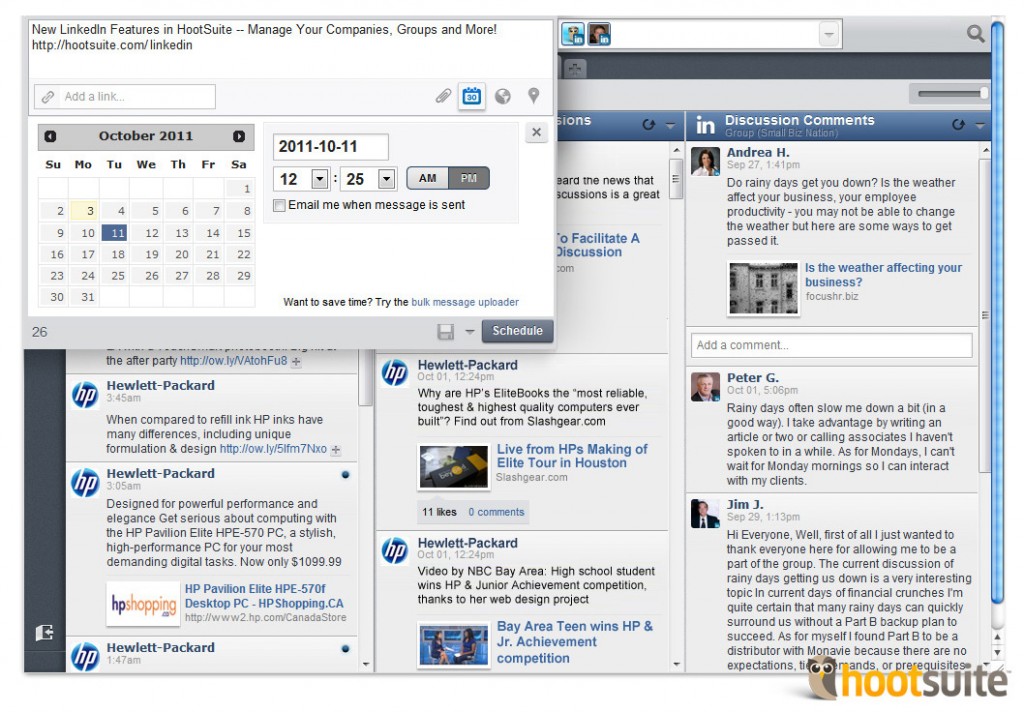 This software release will be especially useful for brands and companies looking for new ways to amplify their messaging and engage with industry-targeted audiences with these tools and tactics:
Post Company Page status updates
Read and post to Groups
Track Group discussions
View detailed Profile pop-ups
Search for Jobs in-stream
Social Recruiting
As companies seek to attract ideal candidates, they find that sharing company culture and brand personality are both critical to stand out from the competition for talent. PepsiCo is a HootSuite Enterprise client and explains opportunities created with the LinkedIn updates:
PepsiCo is proud to be an early-adopter of technologies that support engagement with our online community of consumers, employees and job seekers. HootSuite's enhanced LinkedIn integration serves as yet another powerful tool for sharing about the people, culture and opportunities at PepsiCo, inviting dialogue and developing meaningful connections."
Chris Hoyt, Talent Engagement and Marketing Leader at PepsiCo
Built for B2B
For companies operating in B2B markets – like HootSuite customer HP – these updates can help them demonstrate thought leadership via outreach to customers on LinkedIn company pages and groups.
HootSuite CEO, Ryan Holmes, remarked about the opportunity introduced by these tools:
We look forward to seeing how leading companies like HP connect with their customers and communicate their brand message on LinkedIn. With HootSuite's social media management system, HP can now actively engage and manage conversations with their 350K+ member audience from one simple tool"
Power Tools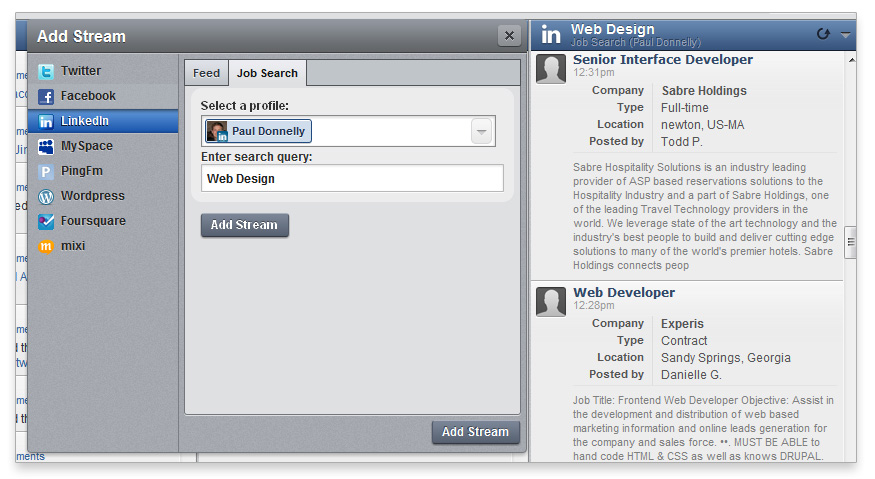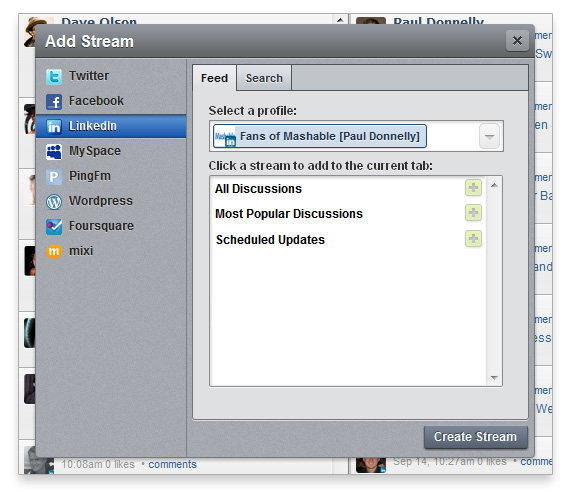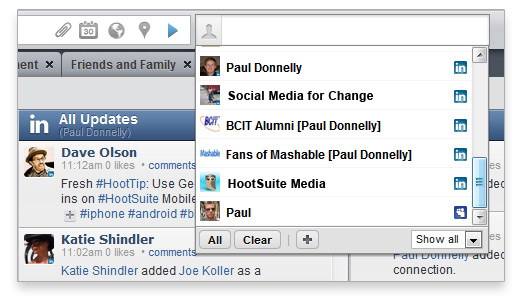 Social Business

As a charter member of the LinkedIn Certified Developer Program, HootSuite will continue to build functionality for updating and monitoring LinkedIn channels including Company Pages, Groups and Profiles. You'll also notice more information from LinkedIn Profile displayed in pop-ups within HootSuite making it easy to see education, past jobs and more about your contacts.
HootSuite also features deep integrations with Twitter and recently upgraded Facebook functionality to include search, geo-targeting, groups and photo upload.
This increased LinkedIn functionality rounds out the top three social networks and is demonstrative of HootSuite as a comprehensive social media management system for Enterprises, SMBs and organizations.
Get Started
LinkedIn in HootSuite will be available Thursday Oct. 6 to all HootSuite users including HootSuite Pro and Basic customers. Just login and start adding LinkedIn tools to your dashboard.
Access to the LinkedIn Company Page status update feature is available to select HootSuite Enterprise customers who apply for a private beta program via HootSuite LinkedIn page.

Learn More with Info Sheet