Extend Your Reach – Free Webinar: LinkedIn for Sales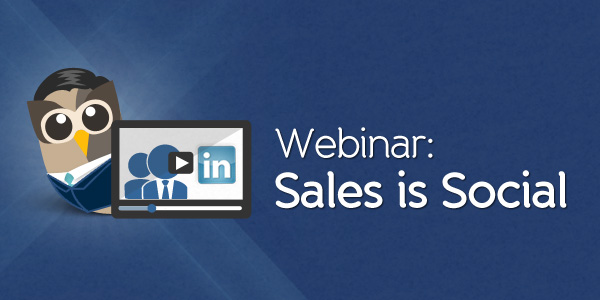 With the emergence of social media, how we connect with each other has changed. Social has disrupted the traditional ways we communicate at home and at the workplace – becoming core to all customer interactions. Does your sales department understand its power to create meaningful relationships?

Learn how to make the most of LinkedIn for sales, prospecting and branding right in in a new webinar: Sales is Social – co-hosted by LinkedIn's Head of Marketing for Sales Solutions, Ralf VonSosen, and HootSuite's Enterprise Marketing Manager, Ashley Jane Brookes
Whether you're a power user or new to the world's largest professional network, take an hour to equip yourself and your sales team with practical info to make the most of LinkedIn.
You can now view this webinar on-demand!

Sales is Social
With over 175 million users, we know there are huge networking and prospecting opportunities with LinkedIn but what are the best ways to access those leads? Learn lessons and techniques directly from LinkedIn for implementing scalable, standardizable social media strategies for your salesforce.
In this webinar you'll learn:
Linkedin Best Practices: Build your personal brand to add credibility to the individual and to the company.
How social media management allows you to look for new opportunities through marketing and as an individual
How to use LinkedIn to create a meaningful one to one relationships.
The change in the relationship between sales and marketing.
Register now for Sales is Social and extend your sales organization's reach.