LinkedIn Sponsored Updates Bring New Content-Sharing Opportunities
Businesses that are active on LinkedIn now have a new way to share their content with professionals: LinkedIn Sponsored Updates.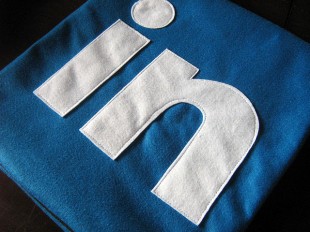 LinkedIn announced the new feature in a blog post, writing "With more than 3 million Company Pages on LinkedIn, companies, organizations and institutions have emerged as highly valued sources of relevant content on LinkedIn. Sponsored Updates enable these entities to build relationships by delivering their content into the homepage feed of members beyond those who are following their company."
LinkedIn Sponsored Updates will allow companies to pay to share their blog posts, articles, videos, slideshows and any other content with relevant professionals, and both current and prospective customers who may not have even heard of them, let alone be following them on LinkedIn. Business will able to cater content to a targeted audience – selected based on profile data – to increase the likelihood of their content being seen and shared on LinkedIn. And, they'll be able to track the success of these campaigns with "comprehensive analytics."

With this announcement, LinkedIn joins Facebook, Twitter and other social networks that have increased their paid and sponsored content functionalities in response to the demands of social businesses and marketers.
It also fits in well with the direction LinkedIn has taken in recent months, bolstering its content sharing capabilities with rich media and tools to track the success of posts. There are more than 3 million Company Pages on LinkedIn, and for many of them who are already promoting content on Facebook and Twitter, this update will come as welcome news. For now, LinkedIn Sponsored Updates are only available to businesses with an account representative, but they should be available to all businesses with a Company Page by the end of July.
So, what do you think of LinkedIn Sponsored Updates? Will you be using them?
Add LinkedIn to your HootSuite dashboard