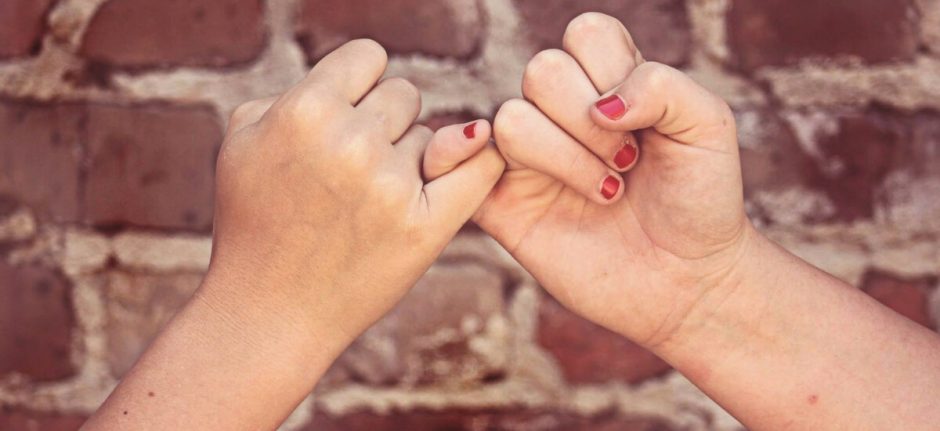 Meaningful Relationship Moments: The Social Engagement Metric You Should Track
In social media marketing, you hear over and over again that engagement is key to business success. But what's the best way to measure your social media engagement?
Tracking things like the number of comments on a post or the conversation rate are good places to start, but they fail to capture the heart of what engagement sets out to do: forge meaningful relationships with your audience.
That's why Hootsuite created Meaningful Relationship Moments, MRMs for short.
We sat down with Nick Martin, our social engagement coordinator, and Corina Santema, one of our customer advocates, to chat about MRMs and how we use them at Hootsuite.
What is a 'Meaningful Relationship Moment'?
Hootsuite defines a Meaningful Relationship Moment as "a social media interaction with a customer, prospect, or community member that results in an observable positive change in sentiment or behavior."
An MRM goes beyond a like or simple "thanks"; it's about having a meaningful, one-to-one conversation with another person on social media. From a business perspective, it's about placing value on the human connections that we make with our customers every day.
Our KPIs for MRMs are not directly tied to sales, but are instead intended to move customers along their journey with Hootsuite. (A sale is only one part of the journey.)
Let's say you're already a Hootsuite customer and love participating in #Hootchat, our weekly Twitter chat. We want to keep that conversation going by chatting with you about social trends, sharing great content, and inviting you to share your expertise with us. It's all about building a deeper relationship with our customers.
Almost any interaction on social can become an MRM, but some relationships take longer to build than others. It depends on the person and situation.
Why do Meaningful Relationship Moments matter?
In addition to building better relationships with our customers, we've experienced a lot of benefits with MRMs. Here's why an MRM matters to us.
It quantifies a qualitative metric
As a metric, Meaningful Relationship Moments indicate that brands are building valuable relationships with their target audience on social. Meaningful Relationship Moments give brands the opportunity to quantify what has previously been a qualitative metric.
For example, let's imagine that someone has posted on Twitter that they're frustrated with a feature in your product. If you jump in to hear their concerns and fix the problem, that attention can go a long way. Afterwards, you might find that same frustrated customer is now ready to sing your brand's praises. That's worth capturing.
Before we started tracking MRMs at Hootsuite, there wasn't really a way for us for showcase how important (and numerous) our positive interactions were on social. By defining MRMs and giving them a prominent place in our social strategy, we can set up specific goals for our teams, celebrate wins, and share results across the business.
We've been surprised at how many customer interactions have been connected to other departments and teams.
We can track engagement over time
Tracking customer interactions allows us to follow up with customers about product updates, monitor changes in sentiment, and give our team feedback from comment threads on social. It's a way for us to keep the conversation with customers going over weeks, months, and even years.
We monitor and track all of our MRMs using Hootsuite streams. We've also set up auto assignments for things like positive sentiment, emoji, hashtags, and keywords—so our team will get notifications for anything we may have missed. We reply within the Hootsuite dashboard to posts and direct messages (DMs), and tag all of our MRMs for future reference.

Learn how to get even more out of Hootsuite with free social media training from Hootsuite Academy.
We can define our brand personality on social
When you're talking about style and tone as vague brand concepts, things can get pretty murky. What's the difference between "playful" and "witty"?
Without clear examples of how certain language positively impacts customers, it's hard to make a case for why one thing works over another.
When we talk to customers every day on social, we can see what sticks and what doesn't. We've been able to highlight great examples that guide our brand tone on social.
The best part? Everything Kendall writes is that comprehensive! Better stock up on frames ????

— Hootsuite (@hootsuite) March 21, 2017
We can identify and build advocates
When someone posts on social, "I love Hootsuite," we feel that it deserves a lot more than a like. We want to champion our biggest fans, help them get the most of our product, and encourage them spread the word. Often, people that have reached out on social have also participated in #HootChats, watched webinars, or read our content.
We run an advocacy program through our social team, so tracking MRMs allows us to identify Hootsuite fans.
Thank you @hootsuite for the #HootSwag! A new notepad, pen, and a stuffed Owly will help me and my #socialmedia game ???? #LifeOfOwly pic.twitter.com/QPwRrNdiSi

— Brittany Reis (@BrittanyReis) January 4, 2017
It reminds people that we're human
Behind every brand is a team of talented, hardworking people trying to give customers the best possible experience. So why not showcase that on social? We believe in chatting with people about Hootsuite just as we would in-person at a coffee shop.
We've noticed that the more we focus on MRMs, the more comfortable our audience gets reaching out and chatting with us. They know that if they message us, there's a person on the other end ready to respond.
How do you measure Meaningful Relationship Moments?
Once you've defined an MRM, it makes it a lot easier to measure. However, the number of MRMs that you have per conversation varies depending on the person you're talking to, the channel they're reaching out on (whether it's @Hootsuite or @Hootsuite_Help), and where they're at in the customer journey. You may have 10 interactions with someone, but only one of those is an MRM.
Using Hootsuite we tag MRMs with different hashtags for easy reference. Each team will have their individual MRMs, so an MRM on the social team is a #socialMRM. We also use a secondary, general #MRM hashtag to tally all of our MRMs as a business. This allows us to easily pull examples for reports, whether it's for our team or on a whole.
How to track a Meaningful Relationship Moment in Hootsuite:
Use streams to monitor social networks for mentions of your brand and other opportunities for engagement
Jump in and join the conversation
Once you've engaged with someone in an interaction that qualifies as a Meaningful Relationship Moment, use Hootsuite's assignments function to assign the message to yourself
In that assignment, write down a brief description of the engagement—be sure to note what the observable change was
Tag the interaction using a tag you've created specifically for Meaningful Relationship Moments
Once you've tagged a few engagements as Meaningful Relationship Moments, you can review your data using Hootsuite Analytics. Simply create a custom board for "Inbound Messages Overview" and specify that you'd like to filter for your Meaningful Relationship Moments tag.
This will generate a report that shows not just the quality but also the quantity of your social media engagements.
Try using MRMs for your business
If you feel like that you've lost that one-to-one connection with your customers on social, try using MRMs as a success metric for your business. You'll quickly see how valuable it is to build ongoing relationships with customers.
You can easily track meaningful relationship moments with customers using Hootsuite streams and assignments. Try it free today. 
With files from Kendall Walters.