#MyDash with Booooooom ~ Spreading Daily Inspiration and Brand Awareness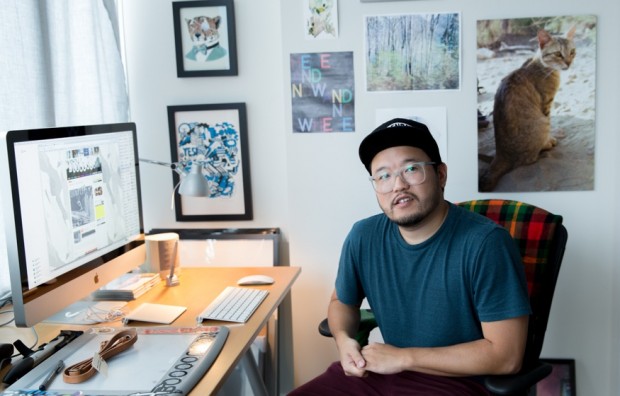 Welcome to our #MyDash blog series. Here, we highlight a HootSuite user, and get a glimpse at the way they've set up their dashboards to suit their unique social media needs. Follow the hashtag #MyDash and @HootWatch in Twitter to follow all the buzz or suggest someone for the next feature.
Most social sites want you to live and breathe their content. Jeff Hamada on the other hand only wants a few minutes a day to celebrate emerging artists and spark inspiration in others. Hamada is a Vancouver-based artist and creator of the online creative archive and community known as Booooooom. His site launched in 2008 in the hopes that it would foster a community of people excited to go out and get creative. Since then, Booooooom has become one of the largest blogs on the internet, with 3 million page views each month by loyal followers from around the world.
Managing a Boooooooming Community
But Jeff's reach doesn't stop at his website. Understanding the importance of spreading his brand across multiple social networks, Jeff's connecting with hundreds of thousands of people in Facebook, Google+, Twitter, Instagram, tumblr, soundcloud, vimeo and Pinterest. While he may not admit it – he's a social media management whiz.
"Jeff clearly has an innate understanding of how to foster an online community" – Imprint Culture Lab
We met Jeff Hamada at his studio to discuss how Booooooom became so wildly popular and how he manages his growing online community – all by himself. In this interview, discover how Jeff uses HootSuite to experiment and connect with his community, promote emerging artists and spread daily inspiration and creativity around the world.
Interview with Booooooom's Jeff Hamada
Sam Milbrath, HootSuite: For our readers who haven't heard of you, what is Booooooom (and why 7 o's)?
Jeff Hamada, Booooooom: Everyone asks this! I thought of the logo first so it had to be seven, when I typed it into register the URL every other amount of o's besides maybe 7 and 8 was already taken. As for the blog, there are two halves to it. It's a daily inspiration blog. You'll find art by emerging artists you've never heard of. I curate this side. And then there are projects where everyone can be involved and submit their work – regardless of who it's made by or whether I like it – this goes into my project galleries.
SM: What can people expect when they go to your creative site for the first time?
JH: The expectation is that they may find one or two works of art every day that inspires and excites them to make art themselves.
SM: You've been working on community art projects in Hawaii and also locally and online. How does your site help spread art through communities (instead of in galleries)?
JH: My main focus with Booooooom is to have it feel accessible to absolutely everyone, not elitist. I try to demystify art and its process – there's more people in the world that will respond to that than stuffy galleries or shows. I'd just like to give people an excuse to be creative, naive or playful.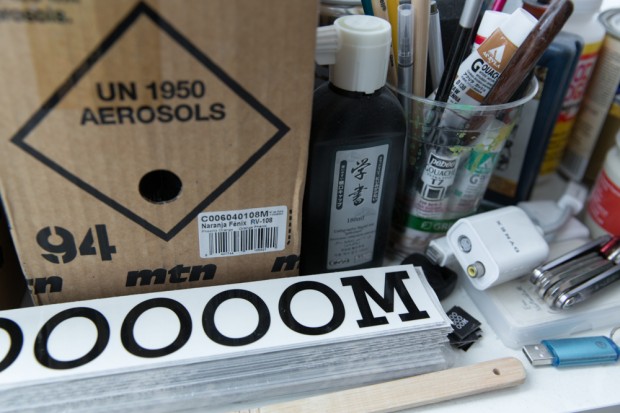 SM: How many blog followers do you have now?
JH: The blog gets over 3 million views a month, but around 500,000 uniques a month. My Facebook Page has +125,000 fans. For the first few years, used to actively try to grow these followers with little tricks and best practices, but now I have enough momentum to gain followers without actively seeking them. Now I focus on creating great content, often.
SM: What are you using social media for?
JH: I use social media more as an experiment. For example, I created the "Free Encouragement Project" where I got Twitter followers to tweet encouraging messages to people and I would retweet them. This initiative went viral. And instead of just tweeting links all the time, I prefer to connect and create relationships.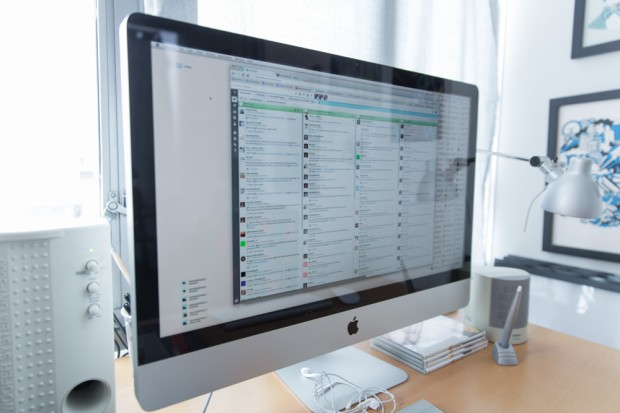 SM: What are you monitoring in your dashboard?
JH: Many of my relationships are just online. I use Twitter in HootSuite to quickly see what everyone's up to without having to fully engage in conversation.
I use Facebook in HootSuite, but I'm frustrated with Facebook because they limit our voice to our own fans. There are 125,000+ fans on the Booooooom Facebook page and I can only ever reach about 15% of those people with a status update or shared link. That means there are over 100,000 people who don't see updates from me, people who actually joined because they want to see art in their feed. The only way for me to reach more is to pay Facebook to promote each post. This just isn't possible for someone like me.
Learn more about Facebook's EdgeRank.
On the upside, whenever people submit work to Booooooom's FB page I can see it instantly in HootSuite. It's a lot easier than opening a thousand emails and unzipping a million image files each week.
Google on the other hand is building their community at a grassroots level. Google connected with me personally to find ways to grow my audience on Google+; since then my following has grown from 300 fans to over 150,000 in less than a few months. The users aren't as active as they are on Facebook yet, but the potential is huge considering how many people use Gmail or Google products in their daily life.
I'm especially interested in Google "hangouts." There's an opportunity to do something really cool with them – perhaps artist panel discussions that people can watch live and participate in. In HootSuite, I schedule social messages to Google+, right in my dash.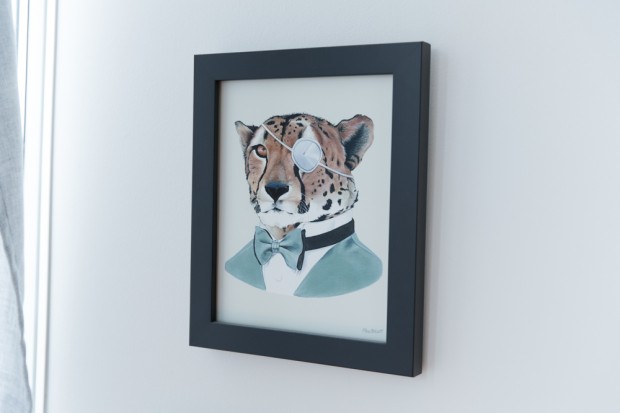 SM: You schedule your social in HootSuite?
JH: Yes, that's actually why I first started using HootSuite. I had no idea it was possible to schedule social messaging, and not just Twitter, but also Facebook and other social sites, until HootSuite. Scheduling spreads everything out.
SM: How did you make this all blow up?
JH: It all came down to personal emails. For the first 2-3 years, every time I posted about an artist, I sent a personalized email thanking them. I probably sent out over 3000 personalized emails with no ulterior motives. Put in your work and stick to it. You can't buy a loyal following – you have to put in your time and show people that you work for them.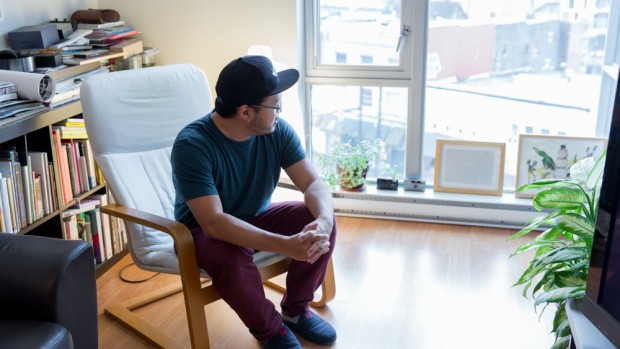 Thank you Jeff Hamada for participating in #MyDash!
To participate in #MyDash, just snap a screenshot of your dashboard, tag it "#MyDash," and send a reply to @HootWatch. Be careful not to include any private info, such as Direct Messages. We will periodically select HootSuite users to be featured here on the HootSource Blog.