Build Your Nest ~ Scenarios for Creating Teams in HootSuite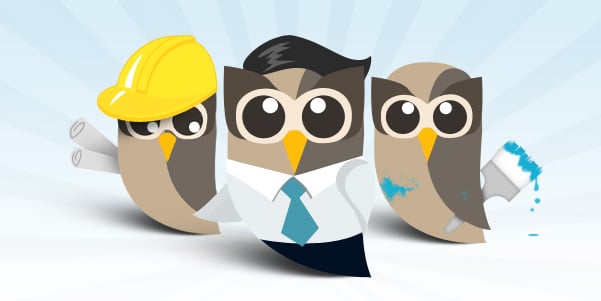 Scenarios for Creating Teams at HootSuite
One of the most powerful tools within HootSuite is the ability to create teams of contributors for your social media channels. Once you've added someone to your team, you can assign messages for follow-up, securely share search columns, utilize draft messages, and manage any amount of social networks.
In short, your HootSuite account is scalable, and the more you need to do, the more people you can bring on board to efficiently manage your networks. This is particularly useful for large in-house groups as well as agencies and consultants working with multiple clients.
Three's a Charm
HootSuite Team Members come in three levels:
First, there's an account owner of which there is only one for each social network account within HootSuite. The owner has full control over administrative privileges on the account.
Next on the list are advanced team members who can be brought on to post to profiles, invite additional team members and do some simple account management tasks.
And lastly are the basic team members who can simply post to the networks, utilize draft messages and share the search columns.
All levels of team members can assign messages to their team colleagues for follow-up.  Also, different team members can be assigned to specific social networks; this is particularly handy for organizing groups around campaigns, projects, clients, or most any other scenario you can imagine.
Talking bout Teams
Since announcing the new premium plans which allow team members, we've listened to your feedback and questions. In particular, we've heard inquiries from agencies and consultants about setting up accounts for their clients to make sense from a billing stand-point. In other words, "Who pays – the agency or the client?"
With this in mind we've put together the following scenarios to illustrate the possibilities for team building within the premium HootSuite accounts. Take a look to see which is best suited to how you manage your social media campaigns and manage invoicing the associated costs.
Scenario 1 — Clients as Owners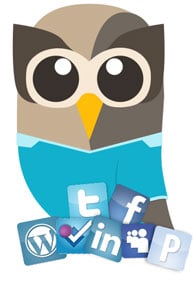 Our first example is for those consultants or agencies that work with clients on short-term contracts or campaign-specific projects.In this scenario, the consultant or agency helps their client set up their own HootSuite Pro account (starting at $5.99 per month).
HootSuite Pro accounts include 1 team member which can be used to add the agency rep or consultant. This ensures that client retains ultimate control and ownership over all their social profiles and handles the payment of the account directly.
Since the agency or consultant is simply a team member, this doesn't count against the maximum allotted accounts with the basic account. Plus the client is in control of their own social media accounts, so after the project or campaign is complete is completed, no transfer of ownership is necessary.
Scenario 2 — Hold Your Own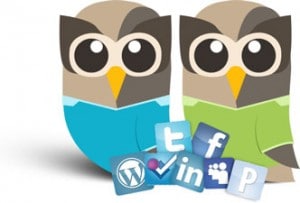 In another scenario, it might be more convenient for clients if the agency or consultant takes ownership over the social media account as part of your overall project deliverable.
To make this happen, the agency or consultant sets up individual HootSuite Pro accounts for each client and adds the cost to the monthly invoice cycle. This may also be more convenient for the client's budget management to have all campaign costs streaming through the agency.
Once set-up, the agency can add multiple clients to a single Pro account and control which profiles team members can post to. Additional team members are billed on a per-team-member basis, meaning the agency can easily pass costs back to your clients on a case-by-case basis.
For example, if Client A requires 4 team members and Client B needs 3, the agency can easily track and bill with their usual invoice cycle while still maintaining management control over their profiles. If the time comes that the client is ready to take ownership of their social media management, the agency can easily transfer account ownership to the client's own Pro account while still contributing as a team member.
Scenario 3 — Full Roster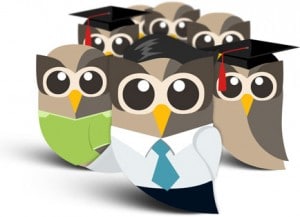 Agencies working with numerous and/or large clients likely have multiple team members managing a number of accounts with rapidly changing needs.
In this case, the increased features offered in the Enterprise account provide the best solution – particularly for agencies managing long-term projects. With this one complete package price, agencies know the costs up-front and can build it in to retainer charges or campaign fees and start offering these social media services right away.
The Enterprise plan includes 30 members (with the option to add more) allowing agencies to rapidly adjust tactics and teams without adding team members or features on an 'a la carte' basis. Additionally, in-house teams and/or clients can get up to speed quickly with included admission to the Hootsuite Learning Program.
Get started at with the Enterprise plan – simply fill out the form and an account representative will get in touch to tailor a solution based on your unique needs.
What's your Scenario?
Have you come up with a way to build teams that works well for both agencies and clients that we haven't mentioned here? Share it with us! We enjoy hearing the new and creative methods HootSuite enthusiasts are crafting with the highly customizable HootSuite premium plans.
Looking for the big picture on how HootSuite can help agencies and consultants? We've got a Info Sheet for that! Download this short document which outlines the problems that HootSuite solves – from mutli-network broadcasting to creating tracking reports. Share it, embed it, print it – and pass it on to colleagues to get on the same page.