How Social Media Is Making Job Hunting Better—For Candidates and Companies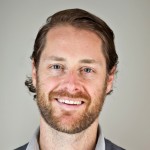 By Ryan Holmes, HootSuite CEO
With 650 people applying to our company per month, we see a lot of unconventional resumes, from cakes shaped like our owl mascot to martial arts-themed music videos. But candidates who really want to stand out know to use social media.
Many of our applicants reach out to HR via Twitter before ever applying—developing an informal dialogue with the company before submitting a resume. Successful candidates have posted videos on YouTube professing their love for the company and showing their social savvy by getting thousands of views. One intrepid applicant and current employee even put up a blog post about her qualifications, then tweeted it directly to me (This only works once, by the way). Finally, smart candidates are following up on applications using tweets mentioning @HootSuite rather than emails, which sometimes fall by the wayside.
But social media isn't just providing job seekers with a new avenue to be seen. On a much deeper level, it's also revolutionizing recruitment for employers and the field of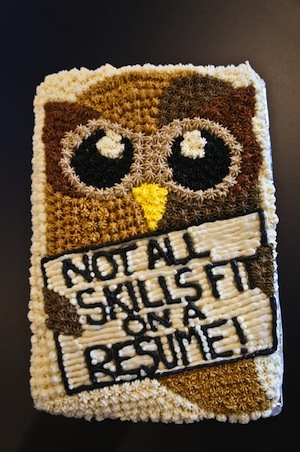 HR in general.
Thanks to social media, recruiting is no longer a top-down, closed-door process. The employer-candidate relationship is becoming highly transparent and conversational.
First, by having a well-defined online presence—whether it's through a company blog or Twitter profile—employers can shout out to the world exactly what kind of people they're looking for. This can dramatically cut costs and time involved in the recruitment process.
Candidates can now go online and scour a potential employer's Facebook page or website, even read through the Twitter profiles, blog posts or comments of current and ex-employees, then decide whether to still pursue the job. For more clarification, they can reach out to HR or a hiring manager via networks like Twitter or to other employees on LinkedIn. This cuts down on drawn-out, back and forth conversations that end in discovering candidate and company culture don't mesh. And it ensures that those candidates who are ultimately hired stay hired.
At my company, for instance, our ideal candidate is passionate, entrepreneurial, dogged and egoless. Across all of our own online channels, we've strived to have our social messaging convey these, and our other core values. People who apply to HootSuite have a clear idea what the company stands for and what kind of applicants we're looking for. A testament to the power of this social transparency during the hiring process is our high retention rate, averaging a 2% turnover rate.
The resume is no longer the first step in the recruitment process; It's one of the last. Social media gives both candidates and employers the chance to be more active in their job hunt—saving time and money and ensuring that applicants who get the job are the best fit for the company and stay around for the long haul.
This post was originally published on the LinkedIn Influencer blog, a new resource that brings together regular insights from hundreds of thought-leaders around the globe. To find out how you can follow world leaders, educators, industry experts and others (including HootSuite CEO Ryan Holmes), read this post: "How to Follow Richard Branson, Barack Obama and…Ryan Holmes on LinkedIn"