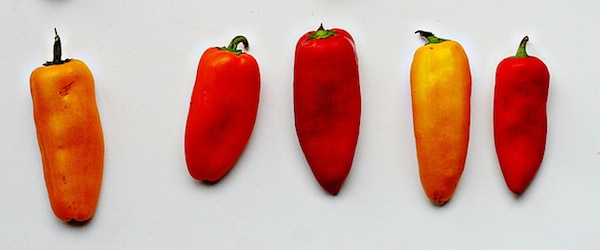 When you're just starting out with social media campaigns, it's easy to get overwhelmed. Social campaigns can come in an almost infinite amount of different formats, with different businesses targeting different strategies and goals. But social marketing campaigning isn't as hard as it looks. With just a little promotional support, your social campaigns will drive engagement, user-generated content creation, and lead generation for your business.
Lead generation is a popular goal for companies who are just beginning to work social campaigning into their marketing repertoire. Navigating lead generation is a matter of honing in on your audience, their interests and tendencies, and using that information for a targeted social media campaign. If you're wondering what kind of lead generation campaign you should run, here are a few scenarios that might help guide your choice.
If you want to see just how much your customers want your product…
Offer it as a prize—or as part of an even bigger prize—in a sweepstakes. Social sweepstakes are probably the most frequently run campaigns on social media. People like to win things, and the element of chance keeps things fair for all entrants. Companies can customize the form-fill to get all the data they want about their fanbase. You can also keep your focus strictly to generating as many leads as possible by keeping the form-fill simple and only asking for the entrant's name and email address. Sweepstakes are an easy sell on social media. They're a quick and easy way for both you and your fans win big.
If you've got a visually creative fanbase…
Invite them to interact with you on Pinterest. A Pinterest Gallery campaign invites entrants to pin a provided image to their own Pinterest boards, promoting your brand among the Pinterest followers of your fans. They can also choose to pin an image of their own for your contest, providing you with a great new piece of user-generated content. Once the fan's chosen a photo to pin to their board, they're prompted to share the campaign across their other social media accounts and provide their contact information. The Pinterest Gallery fosters engagement, collects UGC, and provides leads for your business. If you've got a visually appealing product or business, Pinterest is a great place to interact with fans you might not encounter on other social networks.
If you want to build engagement while you generate leads…
Consider running a quiz for your fans. Whether your quiz is about your company's history, your products, services, or something completely unrelated, people love an opportunity to show off how much they know. You can make your questions multiple-choice, true or false, or open-ended. Just put in the correct answers while you're building the quiz, and your fans will find out what they're made of in no time.
Encourage social sharing to get people spreading the link. Fans who do well are going to want to brag to their friends and stumped fans want to see their friends be as challenged as they were. You can also have people enter their information before participating—this is a lead generation campaign after all.
Quizzes are a great way to have fun and generate leads. They also show you where your most dedicated, engaged fans are; if you want to launch more targeted marketing initiatives, quizzes can paint a bullseye.
If you've got decisions to make…
Why not ask your fans what you should do? Run a poll, and quickly find out what your fans think about you, your business, and what you should do next. Whether you want to know if a potential product would be a hit, or if you're wondering how your fans feel about current events, a poll is a great way to take the pulse of your audience.
Polls do their best work when they have visuals to support them, so include photos either of or representing your answers. Just like with the quiz, you'll want to make this poll as shareable as possible. It isn't always easy to convince people to share a poll, so making it visually appealing will go a long way in stretching that audience as much as possible. The more widely that poll circulates, the more potential leads you collect.
If you have talkative fans…
Let them come to you with a Commenting Sweepstakes or Caption Contest. Commenting Sweepstakes are exactly what they sound like: entrants get a chance to win the prize of your choice for providing input or feedback. If you want to run a Caption Contest, choose a photograph, either branded or user-generated, from your marketing archive. Whether it's silly or stately, there should be something dynamic in the photograph that your entrants can respond to. It's a great way to show off the creativity of your fans, especially if they're in a demographic that expresses itself more through words than images. You can approve all entries before they go public, so you don't have to worry about bad language compromising your brand. Promoting the campaign is as simple as responding to entrants, and turning entries you like into Tweets and Statuses.
The only difference between the two campaigns is the image component. Both campaign variants give your fans a chance to show you how clever and funny they are. If you're a company without a lot of visual content, Commenting Sweepstakes are probably the more shareable option. And more shares mean more leads.
Start generating leads today with Hootsuite Campaigns.
Got any unanswered questions about lead generation campaigns? Share them in the comments below!