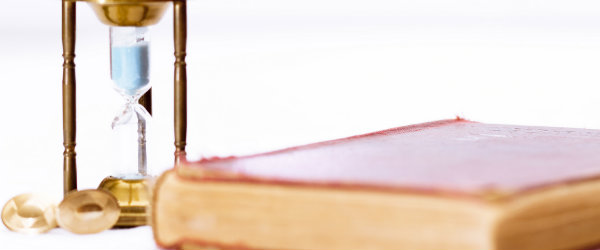 Content Management Tools for Social Media Managers
Social media managers face the daily task of juggling several social media accounts while picking out the best content to suit each one of those networks. It's a tough balancing act, especially if you consider the intricacies of tailoring content to each social network's audience.
And as the saying goes, social media doesn't sleep. Neither does social media go on vacation or wait for anyone. So how do you share the best content and save time? Here are a few tips on how social media managers can save time with these content management tools from Hootsuite.
Save Time With These 4 Content Management Tools
1. Share content quickly
Even if you have streamlined the process for sharing links on social media, all the steps—copying and pasting the link into a link shortener, typing up a description, inserting a picture—still take up a lot of time. Hootsuite's free Chrome extension, Hootlet, makes the task easier by completing all the steps for you. All you have to do is install it in your browser and click the Hootlet button on the top right corner when you visit the page you'd like to share.
2. Curate content easily
Most of us are familiar with the phenomenon of the so-called 'Internet rabbit hole,' when you start by looking something up, and end up spending hours clicking links. You can spend hours browsing different websites for interesting content to share with your social media followers; but if you're a social media manager on the clock, you don't have that much time for surfing the web. Hootsuite's new Suggested Content feature saves time by analyzing your posting history and generating a list of latest content to match relevant topics. Social media managers can then select the content they want to share with their audience, and schedule it for appropriate times.
3. Syndicate a content library
No matter how many time-saving tricks you master, there are days when every minute counts. When you don't have time to browse for interesting content or select items out of content suggested for you by Hootsuite, it's good to have a back-up plan. The Hootsuite Syndicator offers a chance to have a library from which social media managers can draw content at those last-minute requests and take your content management up a notch.
4. Save time and plan ahead
Absence of an organized social media posting schedule can cost you numerous followers and online influence rankings. You run into the risks of either overwhelming your audience with too much content, or lose your followers' attention by posting too little. As one of our readers aptly put it in response to our Social Media Content Mistakes blog, "there are so many profiles with the social media equivalent of tumbleweeds blowing around." Don't let this be a description of your social media account! Hootsuite offers three different methods to schedule messages on social media channels: Manual, Bulk, and Autoschedule. Spending some time at the beginning of each week planning out your content, and you will save yourself hours of scheduling later on.
Learn more about these content management tools with Hootsuite here:
Content management is made easy with Hootsuite Pro.
Sign up for a free 30-day trial today!