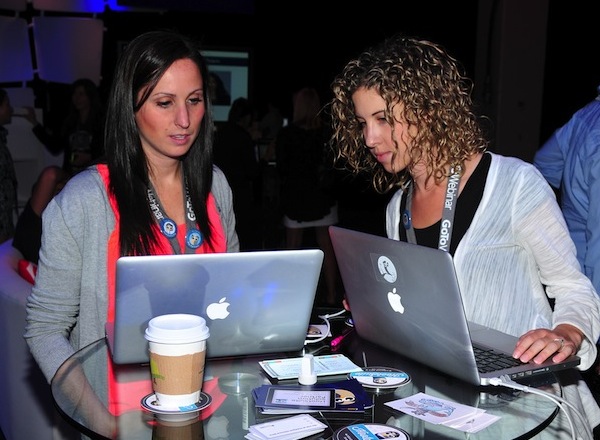 4 Parts of Social Media That Are Constantly Evolving (And How to Adapt)
Social media isn't static; we know this. In fact, it's one of the most rapidly changing fields of technology ever. Every month brings us new tools, new techniques and new developments which completely change how we view social media and where it fits in our business.
This is what makes social such a challenge. Simply learning one way of doing things won't cut it, at least not for long. The key is to be flexible, and to be prepared for changes, so that you can quickly adapt and capitalize on new trends.
The following are four parts of social media that are almost always in flux, and how Hootsuite can help you stay ahead of the curve.
Mobile Social Media
Social media for mobile devices has evolved far beyond simply tweeting or posting from your phone, yet that's where it ends for many of us. They're either hesitant to take on certain tasks from their phones or aren't aware of the mobile technologies they're missing out on.
Today you can assign social media messages to other team members for resolution while you're on the go. You can share and schedule content you find on Buzzfeed, Flipboard, Feedly, Evernote and more to your social networks, all in a few tabs on your iPhone.
The possibilities for mobile social media use are constantly expanding, and as that list gets longer it's important that you are aware of these opportunities. Having a mobile social media strategy ensures that you're prepared to address any issues that arise, even if you're not in the office or on vacation. It also means having a backup plan in an emergency, like if something were to happen to your computers.
So how do you stay ahead? Start off by doing your research. Learn what social media tools are available on mobile and choose the ones that are appropriate for your business. Many tech sites have sections focused on mobile. You should also research mobile best practices and educate your team on how to use these apps. Apps aren't always as easy to use from the outset, especially when you're used to the desktop version of a certain tool.
Social Media Customer Support
As more and more people take to social media to address their customer service issues, the way in which businesses respond needs to evolve. Unfortunately many companies are a step behind, not even responding to complaints expressed on social media, or simply pointing these users to more traditional support channels.
Customer support apps like Zendesk are now easily integrated into your social media management tool of choice. This allows you not only to respond to social media inquiries, but create tickets for these inquiries, specify their priority status, assign them to team members, link them to existing tickets and more.
Other apps, like Review Trackers, gather, filter and display these reviews from sites like Yelp and Google in one place. This makes it easier for your support team to respond and address any issues you identify within reviews.
If you're not staying on top of the latest social media customer support technologies, you risk inciting clients on social—a very public forum—to air their complaints and issues more widely. People no longer just expect a response on social media, they expect prompt resolution of their issues. And beyond maintaining a positive image of your business, integrating your social media and customer support efforts will help in the case of an emergency, business or otherwise.
In order to stay on top of this ever-changing aspect of social media, see if you can identify any holes in your social customer support. Listen to your followers, since they will usually point you to your weaknesses. Once you've identified the issues, odds are there is an app or tool built to specifically address them. Work to identify support tools that integrate into your social media management system, since this will help the entire support process flow more smoothly.
Social Media Visuals
It's widely accepted that visuals are a very important part of social media. It's generally accepted that posts with visuals perform better than their text counterparts. But the image-focused social networks we use are constantly evolving, both to accommodate new trends and make them easier to use. This is one of the main reasons Hootsuite refreshed the look and feel of our dashboard.
In 2014 Twitter, traditionally a text only social network, moved much more towards being a visual social network. They added more visual elements to profiles, introduced gifs and video cards and added multi-image posts. Meanwhile, Facebook is favoring link-posts over larger images with links in the caption.
Social video continued to surge, not only on YouTube but on Facebook, Instagram, Snapchat and beyond. Speaking of Instagram, it actually hit 300 million users this fall, surpassing Twitter.
Other visual social networks continue to grow in influence. Take Flipboard, for example. Flipboard is essentially a content aggregator, bringing all of your content from various channels into one magazine. This magazine presents content in a very visually appealing way that is much more attractive to you or your readers, which has turned it into one one of the most popular referral sources, driving more traffic for publishers than any other curation app.
All this to say, visual social media is still very powerful, but it's also very variable. You need to stay on top of these trends, and part of that is simply being an active listener. Pay attention to sites like Mashable or VentureBeat, which look at new social networks and developments as they emerge. Follow the blogs of social networks like Twitter and Facebook to stay on top of their own developments.
You should also invest in photography. Put in the time it takes to take and share great photographs. These could be Instagram photos, or professional photos, as long as they are on-brand and add something to your social media presence. The extra minutes spent finding the right photo will pay off tenfold in social shares and page views.
Social media strategy
A fundamental part of every effective social media strategy is flexibility. Since social media is always changing, as evidenced by the sections above, your strategy needs to be malleable enough to bend and shift to those changes.
When you create your social media strategy for 2015, don't expect it to stay the same for the entire year. Regularly revise your social media marketing plan in response to changes in the social media industry, your industry or your company. You may have new business goals social media could contribute to, or a new social network you're interested in tackling. Make those changes as necessary. A social media audit is never a bad idea. See where you are now and how you could improve based on recent developments.
Also make your social media strategy scalable. If you're a small business, you may not currently be employing social media advertising. But maybe you want to experiment with ads at peak sales times, like on Black Friday or Boxing day. Or, after a good quarter. you expand your social media team and dedicate budget to social ads. Make your social media strategy with scaling in mind. This means creating systems that can easily be passed on to other employees or opened up to new stores or locations.
Take recruiter Axel Koster for example. In just five years, Koster built a loyal following of over half a million followers from scratch, making him the most followed recruiter on Twitter. Throughout this growth, Koster kept his voice and online personality, always engaging in authentic conversations. At the same time, as his audience grew he was constantly refining his social media strategy and making sure to treat every social channel as a unique platform.
Finally, as with any other changing aspect of social media, stay on top of the research. Follow social media blogs. Follow experts on Twitter and LinkedIn. Tune in to webinars and panels talking about social media strategy. Make learning a part of your everyday, even if it's only a few minutes spent reading one or two articles.
Stay on top of social media changes and trends with the help of Hootsuite Pro.