Top 5 Social Media Predictions for 2014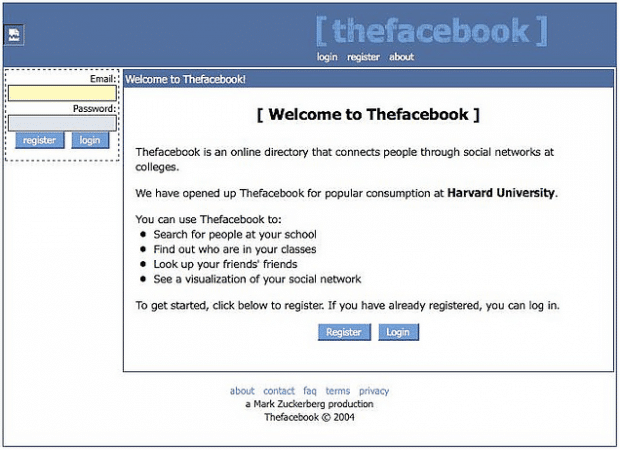 Nearly ten years ago now, a certain introverted college sophomore launched from his dorm room thefacebook.com—a campus-exclusive website that allowed people with a Harvard email address to upload onto it their photos and personal information. Four days after thefacebook.com went live, its creator Mark Zuckerberg proudly told his college newspaper that 650 students had signed up.
Today, 'the Facebook' has well over a billion active users spanning the globe. It generates an average of 4.5 billion likes and nearly 5 billion things shared on it, per day and is estimated to be worth over $100 billion. Meanwhile, other social network bigwigs like Twitter, LinkedIn and Google+ all boast userbases in the hundreds of millions, and have pretty much become household names. Seventy-two percent of adult internet users in the U.S. are now active on at least one social network, up from just 8 percent in 2005.
It's official. In under a decade, social media has gone from scoffed at to mainstream.
And in doing so, it has fundamentally changed the way people around the world interact with each other. It's also changing workplaces, governments, and other parts of the world in ways that we are only still starting to recognize. The short history of social media has already been so eventful, and so we can expect that 2014 will be another ground-breaking year for the revolutionary technology.
At HootSuite, we've been lucky to have a front-row seat to all of the exciting change as it unfolds, over the past five years. So who better than HootSuite's key leaders—who are out on the social media frontlines every day—to share with us their insights into what we can expect to come next year?
Here are 5 social media predictions for 2014 from some of our key executives: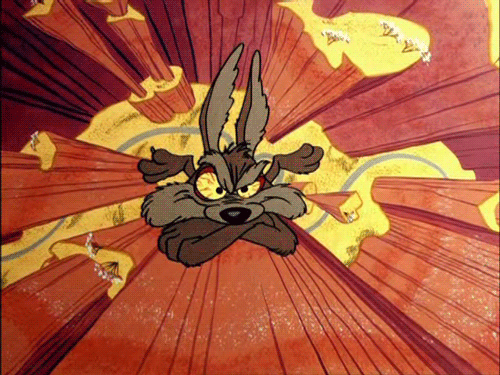 1. RIP: Social Media Managers. In 2014, social media managers will die out … and be resurrected as social media evangelists.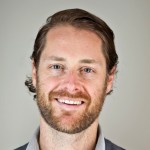 Ryan Holmes: In 2013, the growth in positions with the title "social media manager," already slowed to 50 percent—a dramatic decline from recent years when triple (and even quadruple) digit growth was commonplace. But this isn't because social media is declining in business. In fact, it's the complete opposite: Twitter, Facebook and other tools are gradually becoming everyone's responsibility at work. Need proof? There are currently 13 times as many jobs on Indeed.com that involve the use of social media in some way.
Furthermore, a recent Deloitte study showed that social media is already being widely used by a range of departments all across organizations, including marketing (78 percent are using it), IT (64 percent), sales (63 percent), and customer service (62 percent). And surprisingly, even teams like operations (46 percent), supply chain operations (36 percent), risk management (35 percent) and finance (28 percent) have adopted social media for business.
So in 2014, let's lay the social media manager role to rest as we see more companies than ever recognize social media skills as a must-have asset for all of their employees. Meanwhile, we'll see those previously in the social media manager role evolve into seasoned digital experts, spreading the gospel of social throughout their entire organizations.
Ryan is the founder and CEO of HootSuite. He likes social media, startups, cycling, and is addicted to yoga.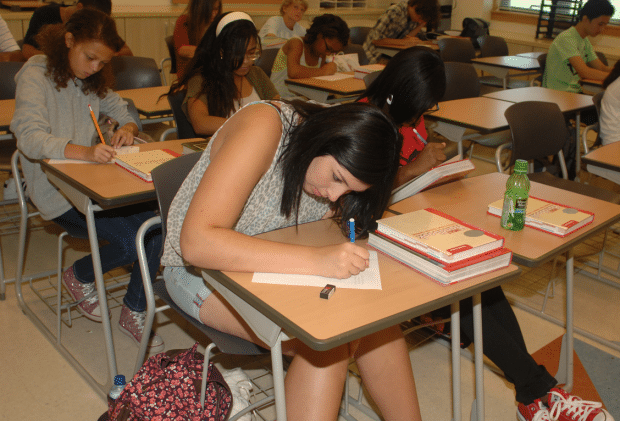 2. "Hey, what'd you score on your Twitter exam?" In 2014, schools will focus on social media as an asset, rather than liability.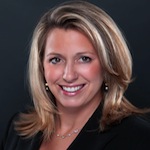 Dee Anna McPherson:  We have all heard the stories of recruiters checking candidates' social profiles and rejecting them because of what they saw. And a recent survey by Kaplan Test Prep, showed that nearly one-third of college admissions officers now look at applicants' social media profiles to learn more about them. (More revealing, 30 percent of them reported that what they saw online actually negatively impacted applicants' prospects.)  As social media proficiency becomes a core competency in the workplace, increasing numbers of students and and candidates will be rejected if they do not have robust and relevant social profiles.
Taking note of these trends, teachers around the world are already bringing social media into the classroom—even at the high school level. History and journalism teacher David Cutler at Palmer Trinity School in Florida for example, thinks it's his job to warn youth about the dangers of being online, as well as show them the benefits. As part of his curriculum, David conducts classroom discussions on online etiquette and equips his students with tools to effectively navigate an increasingly digital world.
In 2014, we will see more schools realize that social media proficiency is a core business asset. To better equip their students for the real-world, innovative schools and educators like David will begin teaching social media and digital skills as part of their formal curriculum.
This year one of America's top communications schools, the Newhouse School at Syracuse University, partnered with HootSuite to offer students a full program in social media training; a first-of-its-kind initiative. Students who enroll in the 15-lesson program will be trained in all things social media, including building a social media strategy for business and social media marketing tactics. After completion, they'll walk away with an Advanced Social Media Strategy Certificate, from HootSuite and Newhouse School.
As a mother and social media professional, I couldn't be happier to see these kinds of developments in our education system.
Dee Anna is the VP of Marketing at HootSuite. She's a Marin dweller and passionate about tech and social media.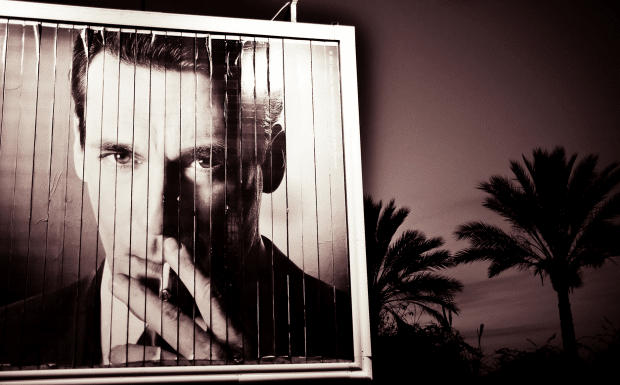 3. Don Draper, eat your heart out. In 2014, social media ads will explode onto the scene, challenging old ways of advertising.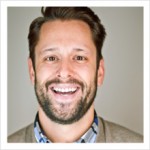 Greg Gunn: Mad Men might be on its last legs but social media definitely is not. As such, advertising on major social networks like Facebook and Twitter—called social advertising, or native advertising—is seriously taking off. It's an industry already worth billions and accelerating fast, expected to hit $11 billion in revenues by 2017.
In 2014, expect social ads to explode onto the advertising scene, and get a lot more attention as they do.
So what's behind the growing success of social ads besides that they exist on hugely popular platforms like Facebook? For one, they're proving to be a lot more effective than some traditional forms of advertising, like banner ads. While online banner ads are now pretty much ignored (clicked on 0.2 percent of the time), Promoted Tweets show engagement of one to three percent— up to 15 times better. Native ads can also potentially save advertisers a lot of money and help them build powerful customer communities around their brands.
Finally, social advertising has an especially bright future thanks its close ties to the mobile phone industry: Social ads work better on mobile devices than traditional ads because they take up less space and fit small screens better. Now consider that by the end of 2013, there will be 1.4 billion smartphones on earth, one for every nine people. That's a lot of hope on the horizon for social advertising. Exciting times.
Greg is the VP of Business Development at HootSuite. He is passionate about partnerships, integrations, basketball and bourbon.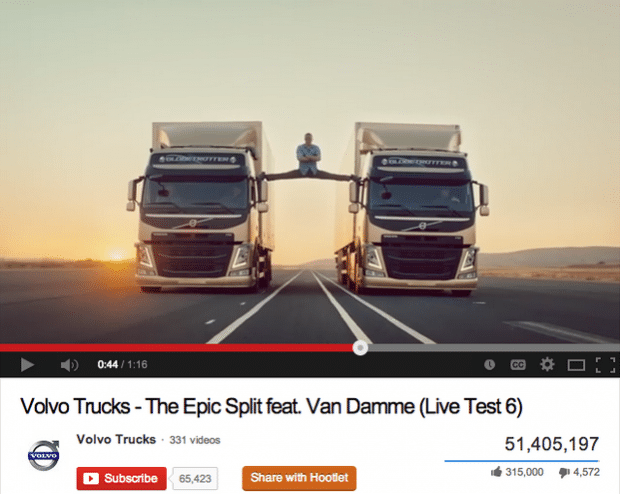 4. The next generation is on video—are you ready to meet them there? In 2014, millennials will help fuel a major trend in video sharing on the web.

Jeanette Gibson: Currently, 1 in 3 millennials watch mostly online video and no broadcast TV at all. I believe it, because my 12-year-old likes to spend hours on the couch, in front of the TV, on his phone watching videos on YouTube.
Most millennials grew up with online video, so they're incredibly comfortable with the medium. They also like to create or consume it collaboratively, sharing choice clips with their friends on social networks.
So in 2013, we saw Instagram—now the 2nd most popular social network amongst teens—play into this rising trend, with the launch of its new video capabilities. (Sorry, Vine.)
In 2014, we will see this phenomenon explode further. The signs are all there. Take for example Facebook's recent failed offer to snatch up Snapchat for a whopping $3 billion. The piping hot social network—which lets users share short video clips (along with text or images) that only last for a few seconds—has a user base that is mostly aged between 13 and 25.
I'm personally very excited about the trend. I love how video has the unique ability to convey a powerful message to viewers, in a way solely text, images or recordings can't. And because short, shared, online video is so popular amongst younger generations, many brands are also embracing it as a powerful marketing tool. In a recent survey by the Content Marketing Institute, over 73 percent of B2B marketers reported using video as a content marketing tactic.
Consider that by 2020, millennials will comprise half of the US workforce and three-quarters of the global workforce by 2030. It'll be exciting to see how video further evolves as these digital-savvy, video loving workers begin to take up the reins in businesses.
Interested in using video marketing to tell powerful stories? Read: "10 Tips for Social Video Success"
Jeanette is the VP of Community at HootSuite. She loves fun and good humor and everything tech.
 5. In 2014, forward-thinking companies will empower their employees with social media.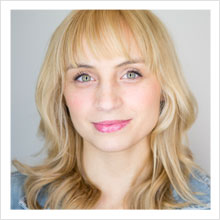 Ambrosia Humphrey:  Social media is already being used by many workplaces to connect with great job candidates and save costs on recruiting.
In 2014, forward-thinking companies will further adopt social media talent strategies to empower their employees to speak up and be better heard at work. How? By encouraging them to connect with each other via networks like Twitter, Facebook, Tumblr, Yammer and more.
For example, at HootSuite, if we notice that 200 people are saying (on one of our internal staff social media channels) that there aren't enough meeting rooms, we're going to work to do something about it right then and now. If we can't, we can have an open conversation on why then. But this isn't really a new concept. Getting feedback from customers is crucial to good business, why should it be new for your employees to give you real-time feedback? Mirroring your employee experience with your customer experience is essential to success.
Thanks to social media, feedback no longer needs to be a horoscope delivered too late, it's about active listening for both employee and organizational empowerment and alignment. When employees have a say and can interact with their teammates freely, they undoubtedly feel more connected with the organization and its bigger picture goals. It's a win-win situation for everyone involved.
In 2014, innovative companies will use social media to gain valuable real-time insight into what's happening inside their walls, so they can work with their employees to make better business decisions for tomorrow.
Ambrosia is the VP of Talent at HootSuite. She knows music can change lives and is the co-founder of @SingitFwd. 
Do you agree with these 2014 predictions? Tell us what you think will happen in the social media sphere over the next few years.
This blog post is the fourth in our #ThanksFor5 series leading up to HootSuite's 5th birthday on November 28th. View post 1 on global growth, post 2 on startup insight, post 3 about our 5 most popular apps, and visit the blog over the next week to see what else we have in store. And thank you for supporting HootSuite these last five years!