Guggenheim's Social Media Campaign Success – HootSuite Case Study
Recently, the Solomon R. Guggenheim Museum in New York City used HootSuite's team collaboration and analytics tools to successfully conduct a campaign for their online video project YouTube Play. Today, HootSuite is happy to release a case study all about the museum's achievements using the dashboard.
The project was a collaboration between The Guggenheim Museum, YouTube, Intel and HP to discover and showcase the most exceptional talent from the rapidly growing realm of online video.
Find out how HootSuite's measurement-focused toolkit was put to use to spread the word, gain submissions and engage audiences around the world. Download the Case Study, share it with friends and colleagues or embed it on your blog or website.
Puedes leer este Caso de Estudio también
en español
.
And the Winner is…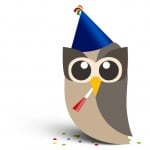 We're also pleased to congratulate YouTube Play on the recent win of a Webby for Best Live Webcast and People's Voice awards in three categories: Best Web/Art, Best Web/Events, and Best Event/Live Webcast. For the full story, visit the Guggenheim's blog post.
Congrats!
More Reading
The HootSuite Library is your go-to resource for all of our handy Case Studies and Info Sheets, all of which are designed to help you use the many user-friendly tools and features in the dashboard to spread messages and run social campaigns.
For further social success, take a look at our White Paper series on using social media measurement to gauge ROI. This 5-part series explores the landscape of social media measurement today, and provides How-Tos for demonstrating how your social efforts contribute to brand awareness, lead generation and customer retention.