5 Biggest Social Media Trends for 2013 – Ryan Holmes in Fast Company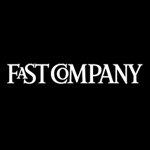 An article by HootSuite CEO Ryan Holmes was featured in Fast Company yesterday. Holmes looks at the fast-changing social media landscape and lays out the biggest trends to watch in the coming year here.
5 Biggest Social Media Trends
2012 will be remembered as the year businesses officially took the social media plunge, embracing Twitter, Facebook and other networks as an integral part of strategy. In 2013, these companies can look forward to expanded returns on their investment, as social technologies improve and functionality extends beyond just marketing and community building.
Here's a peek at five trends that will remake social media in the year to come:
1) More mobile social media usage
Mobile Internet use in the US is set to overtake wired use by 2015 – but this shift is happening even faster for social media. Facebook has already acknowledged that growth on mobile outstrips growth on PCs.
So what? Well, networks designed from the ground up for mobile – like Instagram – are at a big advantage. This year, the traditional players must work increasingly hard to differentiate desktop and mobile experiences and give mobile users more bang for their buck, with streamlined interfaces, NFC, GPS, ambient location and other functions.
2) Mobile advertising becomes more viable
Finding ways to squeeze traditional ads onto tiny mobile screens has been a significant headache for Facebook and other networks. But innovative solutions like Promoted Tweets and Sponsored Stories are offering an increasingly viable workaround. These "native ads" look just like user-generated content, apart from small disclaimers. By integrating directly into home streams, they offer a way for brands to reach clients on their own turf. It's all part of the new "convergence" revolution, with ads and content fast becoming interchangeable.
3) International and niche networks boom
While social media growth in North America has slowed dramatically, growth is just taking off other parts of the world. 2013 will see growth of 21.1 percent in Asia-Pacific (China, India and Indonesia); 23.3 percent in the Middle East and Africa; and 12.6 percent in Latin America. And many of those users will be flocking to localized networks you may not have heard of. Examples include China's Twitter-like Sina Weibo, which doubled its base to 400 million users in just one year.
Closer to home, one area that will experience dramatic growth is niche networks, which offer deep, specific functionality overlooked by the social titans. Stay tuned to see who will follow in the footsteps of Instagram and Pinterest in 2013 – emerging from relative obscurity to capture huge market share.
For businesses that engage on social media, the bottom line is that social networks are multiplying rapidly. To stay on top and engage customers, a sophisticated social media management system (you know, like HootSuite), is essential.
4) Social media transcends marketing
Last year, McKinsey published a report saying that social technologies stand to unlock $1.3 trillion in business value. Even more shocking: most of those savings come from boosting office productivity.
In other words, social media isn't a time-waster in the office – it's a potential productivity tool. HR departments can use social to streamline the application process. Sales teams can identify clients and pursue leads. R&D can brainstorm in collaborative ways that are simply not possible via email. The key lies in next-generation internal social networks, where entire companies can interact and engage behind the firewall. Our own product, HootSuite Conversations, has emerged as a pioneer, allowing companies to free up expertise trapped in departmental silos.
Get a preview of HootSuite Conversations:

 5) Big data gets a lot more manageable
Social media and social campaigns have given brands and companies access to unprecedented volumes of information about their clients and stakeholders. The problem is we haven't quite figured out how to harness all this information yet and turn it into actionable policy.
That, however, is changing. Already, innovators like Nestle are tapping into social data to boost customer sentiment, while GE is using the same kinds of information to speed up repairs to the electrical grid. In 2013, more and more companies will be able to make the most of social data as robust new software and analytical tools emerge. Most valuable will be the new wave of social media command centers – dedicated interfaces for tracking social stats in real time, everything from tweets and Likes to customer sentiment.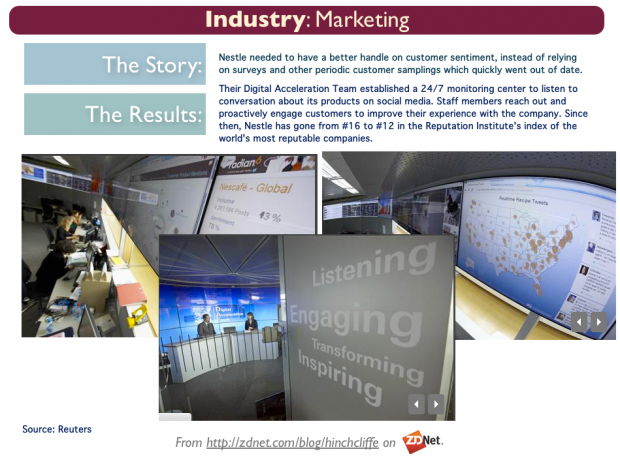 Each year the pace of social change accelerates, and 2013 will be no different. One thing that is certain is that social media will prove an increasingly central business tool, as companies find new and better ways to turn their social investment into bottom-line results.
For all of Holmes' predictions on what 2013 holds for social media, check out the full article on Fast Company.