HootSuite Expands Globally: New Acquisition, London Office, Language Translations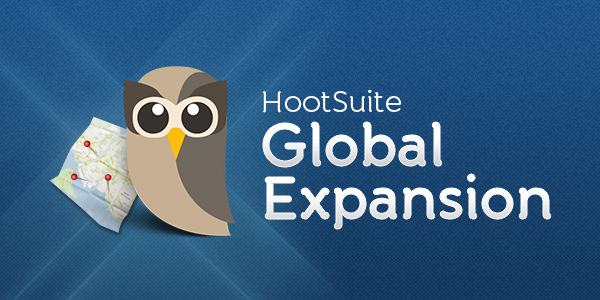 It's no secret that a significant focus of our business is on increasing our support for international users. As part of that mission we have added a new London office and team members around the world to meet the demands of 5 million global users. Most recently, we acquired Splitweet, a social media management tool from Spain that has already been translated into 29 languages.
Here are just a few of the highlights of our recent global expansion:
Over 50% of new HootSuite signups come from outside North America
We now have more than 100 international "ambassadors," helping HootSuite users in multiple languages
We are adding more languages constantly
We added more international apps like XING, Viadeo to the 30+ apps in our App Directory
Expanding to International Markets; A Second Nest in London
In July, HootSuite launched its first ever European office in London, UK. We are already adding owls to the new nest, and Mayor Boris Johnson welcomed HootSuite, saying "London is now at the forefront of the high tech revolution, proving itself as a global magnet for the innovative companies that meet the needs and harness the opportunities of the 21 century."
Expanding HootSuite's market share internationally, we've recently acquired Splitweet, a Spain-based tool that manages multiple Twitter accounts for corporate users. With a user base centered mostly in Japan, Splitweet has been translated into 29 languages by their passionate users, a process we can relate to and admire.
In September, we also announced that we had acquired Seesmic, another social media management tool with a strong international user base.
Hooting in Your Language
To provide HootSuite to as many people around the globe as possible, we have placed a high priority on localization of all of our features and tools. Most recently, thanks to the help of Ambassadors around the globe, we released HootSuite natively in Indonesian, Spanish, French, Italian, German, Traditional Chinese, and Simplified Chinese.
To celebrate all this international awesomeness, we recently created the above video of happy owls around the world "hopping on the HootBus."
Sky's the Limit
Since being founded, we've grown from a humble dashboard to a vast community of industry professionals, agencies and international ambassadors. On October 12, 2012, we reached 5 million HootSuite users. Today, the dashboard sheds social media light in diverse corners of the world, from hospitals social-casting surgeries, to Orthodox Jews honoring Sabbath, and becoming the social media tool of choice for bakers and bankers, top social brands and agencies from Madison Ave. to Melbourne.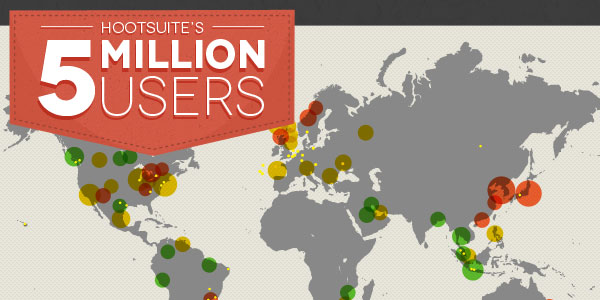 A Revolutionary Social Media Tool
In an interview with Global BC, HootSuite VP of Community Dave Olson speaks on our 5 millionth user milestone and more than 100 international HootUps that have taken place in 2012.
One of the ways HootSuite was vital in keeping the lines of communication open was during the Egyptian revolutions. Both Twitter and Facebook were blocked from use in Egypt, but HootSuite was not. "For 36 hours, we were the voice of the revolution, the US embassy, and news correspondents like Christiane Amanpour of CNN. Every social message that went out from Egypt during that time went through HootSuite," says Olson.
Want to get more involved with HootSuite and our continued global expansion? Apply to be part of our translation project or join and contribute to our Community Support Forum.