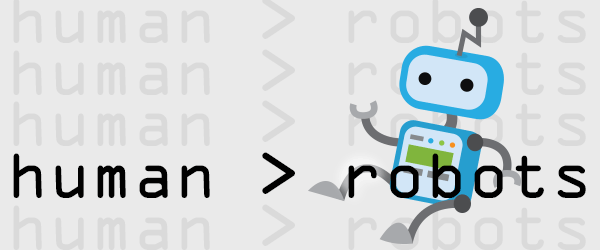 Quality Over Quantity: How To Get More Followers That Count
Follower count is a difficult metric to ignore; after all, it's prominently displayed on every major social network, featured in every analytics summary, and included in every influence score for social media. Social networks enable us to measure everything we do, and aren't bigger numbers better? They certainly used to be—in the early days of social media, when most of the people you would encounter online were engaged active users (or, at the very least, human), follower count was the whole ball game. Currently, however, only a portion of your followers will be active and they are the ones who will help spread your message.
Jayson DeMers illustrates this idea of quality followers by tying it to the Pareto Principle. This principle, also appropriately named the 80-20 rule, states that 80% of your results come from roughly 20% of your causes. What it means for your Twitter followers is that even if your business has reached the coveted first 1000 follower count, your message is amplified by as few as 200 of those followers—and that's the best-case scenario! Despite warnings from social media professionals, follower buying practices are still widespread. And with the rise of Twitter bots, fake users and inactive accounts, even the most advanced social media users can't be sure how much of their following is made up of active accounts with a real human being on the other side of the screen.
This isn't to say that growing your audience or understanding how to get more followers is irrelevant. But Some social media users are just more active than others, and these are the users who engage with your content by clicking, replying and sharing your social media messaging. Focusing your follower growth on active users will help amplify your own message, and have more meaningful interactions on social media. While there is no precise recipe for getting better followers, here are four ways you can adjust your social media presence to attract influential users.
Here are 4 ways to increase the quality of your social media following
Build relationships with social media influencers
There are many ways to measure influence on social media, but two criteria are consistent across different scores and definitions: engagement and reach. Thus, individuals who are considered to be social media influencers are a vital part of your social media following. Take time to find influential users in your field, get to know the type of content they are likely to share with their own audience, and find engaging content that suits them and their audience.
Thanks to social media influencers' high levels of engagement with their audience, they can help amplify your message and attract more attention to your social media account. Additionally, social media accounts of influencers in your industry provide a good way to gauge relevant topics in the field. Influencers' content can aid you in your research of high-quality timely content.
Share engaging content
There may be a fast trick for increasing your follower count on social media, but there is no fast and easy solution to get better followers—part of the process is taking the necessary time to research your audience's interests and creating an engagement strategy based on your findings. This may mean posting less frequently, but holding a strict standard for the information you share—you don't want to lose followers by straying away from your established tone. Consider keeping a content calendar to help you stick to a consistent posting schedule, and keep your social media content organized.
Once you have found content that will be interesting to your audience, you need to present it in an appealing manner: this can entail including richer media, such as photos or videos; leaving some room for RTs or @mentions in the character count for a Tweet; or tell a longer story with your post to get noticed on Facebook. If you need some inspiration for better messaging, check out these 3 sources.
Engage in social media communities relevant to your field
It's not a secret that people are most likely to share content they find valuable to their professional or personal interests. Having engaging content on social media, therefore, is your strongest weapon—but if you are starting a brand new account, reaching your target audience can be tough, at first. Before your social media presence and audience grows enough to have people seek you out, you have to find your niche. One of the ways to do this is to contribute to existing social media communities focused around your industry or a certain topic you also plan on discussing.
Research LinkedIn groups and Google+ communities you can join. On LinkedIn, you can look up groups by group name in the LinkedIn Group Directory; if you have a properly completed LinkedIn profile, you also receive group recommendations that you can browse to see if any of them are worth joining. On Google+, you can browse the existing communities by category, or search by keyword.
Another important step in forming your online community is participating in forums such as Quora and reddit. In general, you should be able to navigate your way around reddit: to stay updated on current events, digital trends, and Internet speak ("lolcat" originated in an online forum, and it's made this year's contributions to the OED). After you have curated all the relevant subreddits to your business, don't just be a lurker—join the discussion, and when the opportunity presents itself, share your own content! Establishing a presence in a more casual online space like reddit can do wonders to the rest of your social media accounts.
Set up regular reports on your accounts
In order to see if your strategy to improve the quality of your social media following is working, use data from your account to perform temperature checks on your engagement levels.
You can use analytics tools such as SumAll and SocialBro to deliver weekly summaries of your accounts. SumAll offers a summary of data for the week and compares it to the previous week, and the same week of the previous year, if such information is available. Engagement metrics that help judge the quality of your following are mentions, mentions reach, retweets and retweet reach. If the number of retweets or mentions stays similar week to week, but the reach drastically increases, it's worth analyzing who has promoted your social media messaging and build a relationship with them.
Weekly SocialBro summaries provide another important metric—the number of unfollows. You may ask why we care about unfollows if the aim of this article is to get you away from focusing on the follower count. Unfollows happen for different reasons, and you want to glance at the list of users who stopped following your account to see if any of them have, at some point, been an ambassador or an active participant in your online discussion—it's worth following up with them to see why your social media presence no longer matches their interest.
Get better followers across all your social media accounts—monitor them all in one place with Hootsuite!