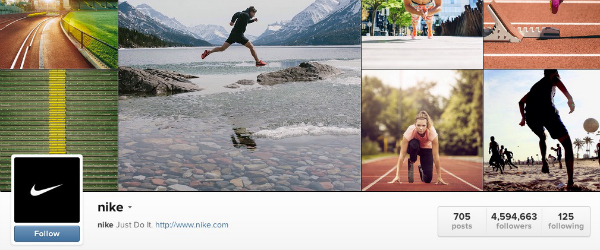 Tips On How To Handle An Instagram Unfollow
Growing your Instagram community can be challenging enough, but so is keeping your followers once you have them. Smart brands work to understand their audience so they can provide their followers with a reason to stay. To ensure you don't get an Instagram unfollow, it's important to personalize your content, adhere to high quality imagery, and maintain an active presence.
Here Are Some Tips To Avoid An Instagram Unfollow
Tip #1: Personalize your Instagram account™
Instagram has an incredibly active community, and just like on other social networks, you'll get from it what you give. Tailor your content to fit the style that your Instagram community enjoys the most, and don't be afraid to be fun, try new things, and get creative. Users will unfollow you on Instagram if your content is stale or repetitive. For example: constantly posting product shots will get you an Instagram unfollow quicker than a follow.
Think outside the box about how you can incorporate your product into a visual story—sometimes it's as simple as just taking your product outside! Brands that have been selected to advertise on Instagram are succeeding because of the time and effort put into creating a single photo that captivates their audience, while showcasing their brand identity in a creative way.

Tip #2: Post High Quality Photos
Instagram is a visual platform. To avoid an Instagram unfollow, posting high quality photos is extremely important. Posting grainy, blurry, or out-of-focus photos is an easy way to get unfollowed. With the advancement of smartphone cameras and with Instagram being more acceptable to post DSLR photos, brands have no excuse for producing content of a low quality.
If you don't want to get unfollowed, invest in the quality of each and every photo you post to Instagram. Take the time to edit your photo using apps that aren't the built-in filters, like VSCOcam or Afterlight, and if you're really keen, research which colors perform best on Instagram.

Tip #3: Post and Engage Regularly
Brand adoption of Instagram has increased 80% over last year, but only 57% of brands post at least once a week. If you aren't posting regularly, your followers will get bored, lose interest, and unfollow you –what's the point in following your brand if you're not engaging on a regular basis?
But at the same time, posting too frequently is a top reason Instagram users unfollow brands. Limit your posts to once or twice a day at optimal times (usually 8am and 5pm).
Create a content strategy and schedule for Instagram just like you would with other networks. While Instagram's API doesn't allow you to schedule posts, apps like Latergram.me give you the ability to preload your photo and caption and receive push notifications to remind you to post at your selected time.
Handling an Instagram Unfollow
Inevitably, every brand will lose followers at some point, but the smart ones will discover how to learn from the experience to improve their Instagram performance. Use a tool to track the rise and fall of your following. If you lose more followers than normal in a single day, review the content you posted to see how it aligns with the rest of your photos, and adjust your strategy accordingly. For example, if you normally post fun, bright, outdoor photos but then noticed a decrease after posting an indoor product shot, this is an obvious indicator of the type of content that your audience enjoys.
The best thing you can do to make sure that you keep your followers? Be human and engage with them. Follow, comment, and like posts from your Instagram community to show that you care. Remember: every time you simply "like" a photo, that user is reminded of your brand.
Want to use Instagram in HootSuite? Start your free trial of Hootsuite Pro today!